Corey Kluber and Max Scherzer were spotted having a catch in Central Park on Sunday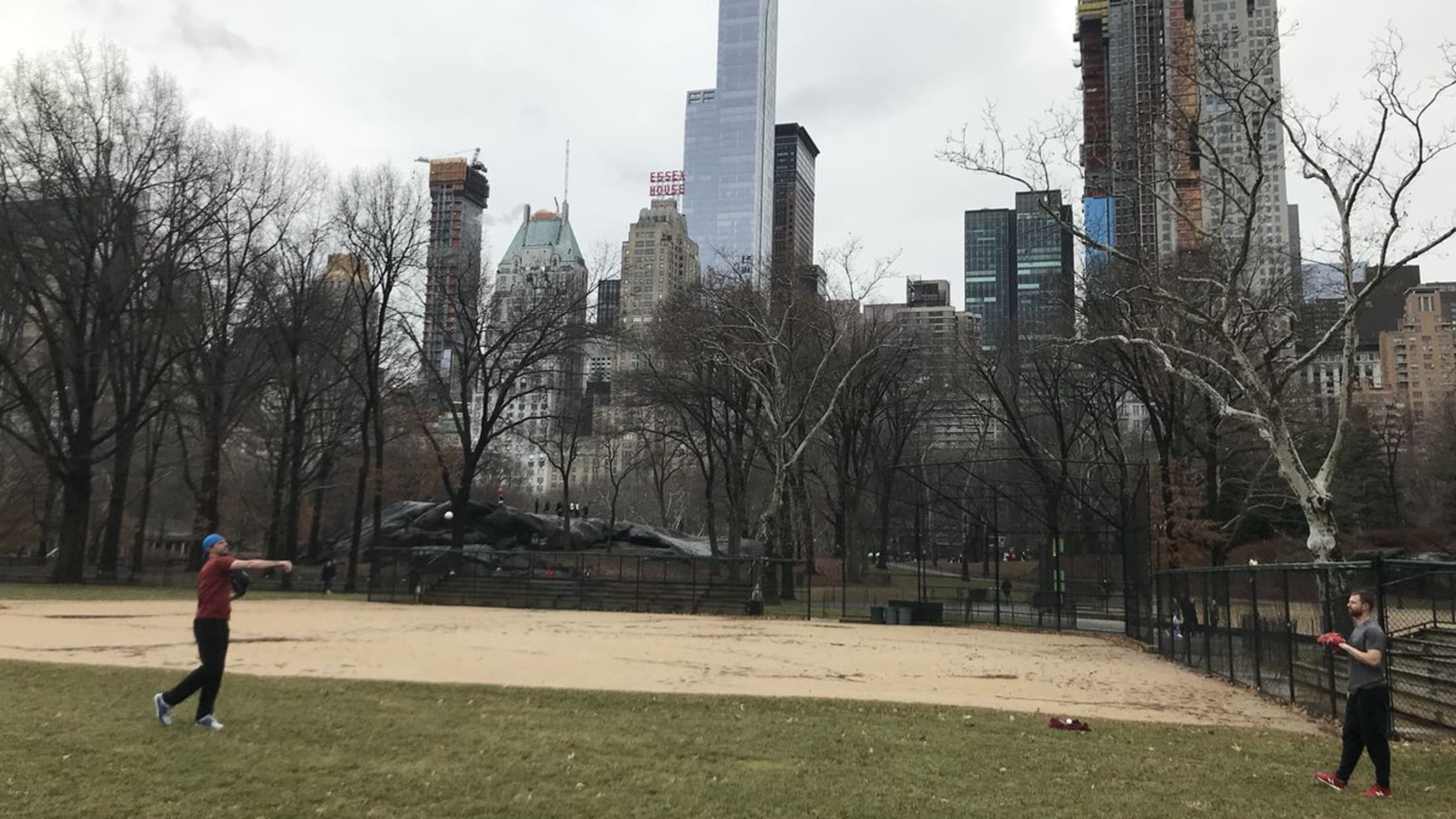 There are a few things you expect to see when you walk into the park: Dogs chasing frisbees, kids running around and people playing catch. You don't expect that those people will be the reigning AL and NL Cy Young Award winners. But that's what baseball instructor Danny Hill spotted on Sunday morning:
Went to Central Park looking for Buddy the Elf snowball fight to show my students the arm action... guess I'll settle for @Max_Scherzer & @CKluber instead! #workbeforeplay pic.twitter.com/MHPowIZVAq

— Danny Hill (@ShowMeHardball) January 28, 2018
Of course, it wasn't a total coincidence. Hill was invited by Scherzer to attend the annual BBWAA awards dinner.
What an honor to be invited to this event by @Max_Scherzer and @emaysway. Congrats on being recognized as the best pitcher in the NL again, and always a great friend and teammate. pic.twitter.com/yRpKeM9eE0

— Danny Hill (@ShowMeHardball) January 29, 2018
Still, it's a rare sight for two such talented players to be able to have a friendly game of toss in a public park. And we can only dream that Kluber gave Scherzer some tips on how to throw an unbeatable curve/slider, while Scherzer paid it back with some primal scream therapy lessons.
Teams in this article:
Players in this article: