The best closer of the last decade just signed and he's going to cause chaos in the NL Central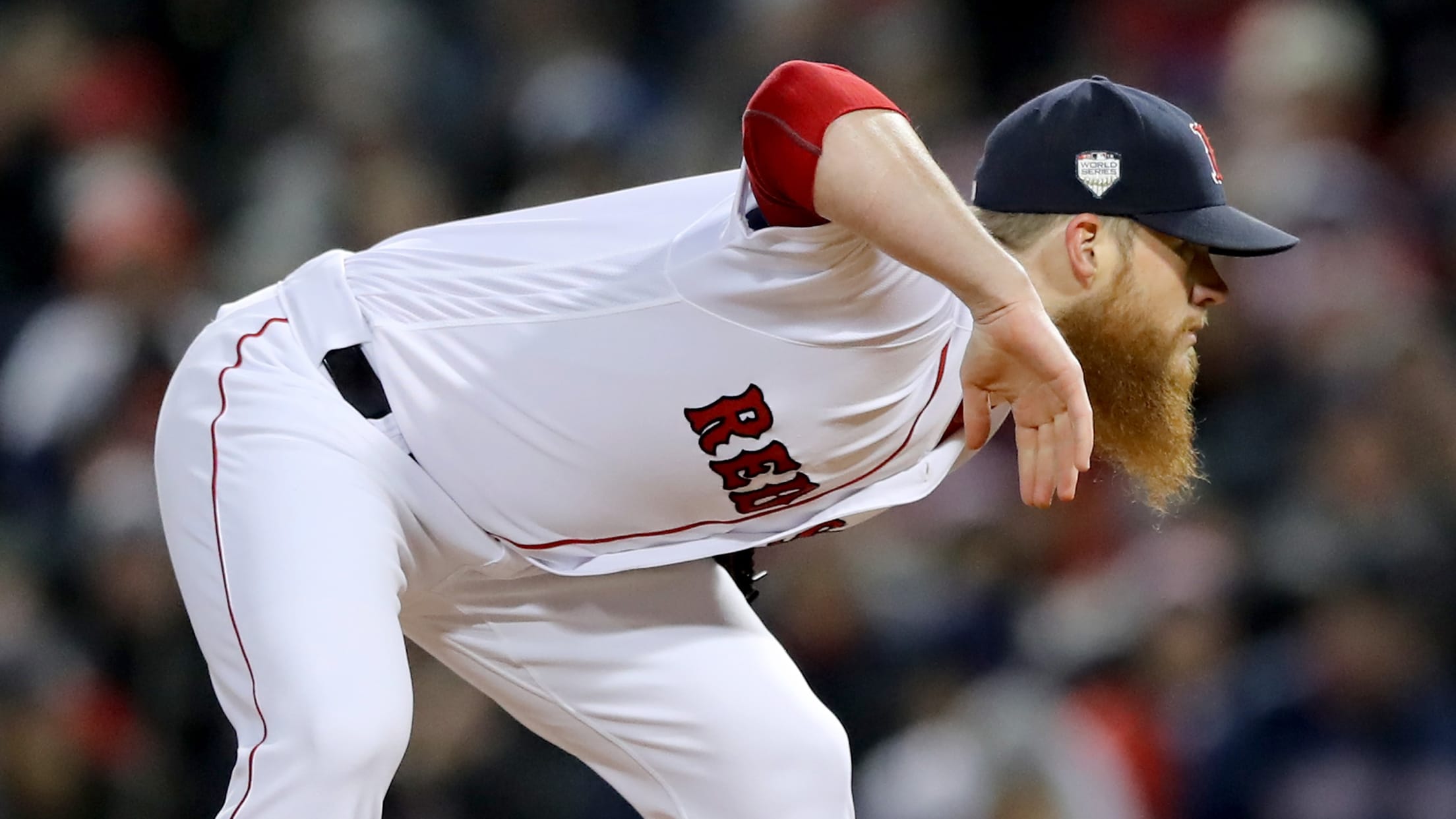 With arms spread out like a hawk circling for the kill and his ginger beard pointed to the plate, he's terrorized batters for almost a decade. When he enters from the bullpen, teams know they might as well hop on the bus now because the game is over. There would be no comeback.
For the first two months of the 2019 season, batters were given a reprieve: There would be no Craig Kimbrel emerging from the bullpen to send them back to the dugout shaking their heads. He remained a free agent, sharpening his beard and strengthening his arm for when a team might meet his asking price.
Finally, on Friday, the Cubs signed Kimbrel to a three-year deal.
And that means the game's best reliever for the past decade will be back on the mound. Armed with a killer fastball and a wipeout breaking ball, he's made batters whiff well over once per inning. A strikeout machine would have a harder time striking out that many batters.
He has saved over 30 games a season every full season of his career and has converted over 90 percent of his chances. Only two other players in the league have saved over 90 percent of their chances and Kimbrel easily laps them in total saves.
His career ERA is just 1.91. That's lower than Mariano Rivera, the greatest reliever to ever walk the planet.
The Cubs have added Kimbrel to a team that entered Thursday's action with one-game lead in the NL Central. The right-hander may have struggled some last year and had some shaky postseason appearances, but this is a pitcher with the talent and track record that few players in baseball history can match.
What does that mean? Chaos for everyone else. The Brewers and Cardinals were doing their best to hang around in the division, but now the Cubs got a massive boost to the team. A secret weapon. A final boss. Pedro Strop and Steve Cishek will now get to move up in the game, meaning that every inning that teams trail the Cubs will find it ever harder to make a comeback. And if the other teams manage to hang around the Cubs, well, guess what: Now, when they face off with the division on the line at the end of the year, they'll have to get past Kimbrel to advance in the postseason.
Teams in this article:
Topics in this article: