This ricochet off the backstop resulted in the luckiest play at the plate of all time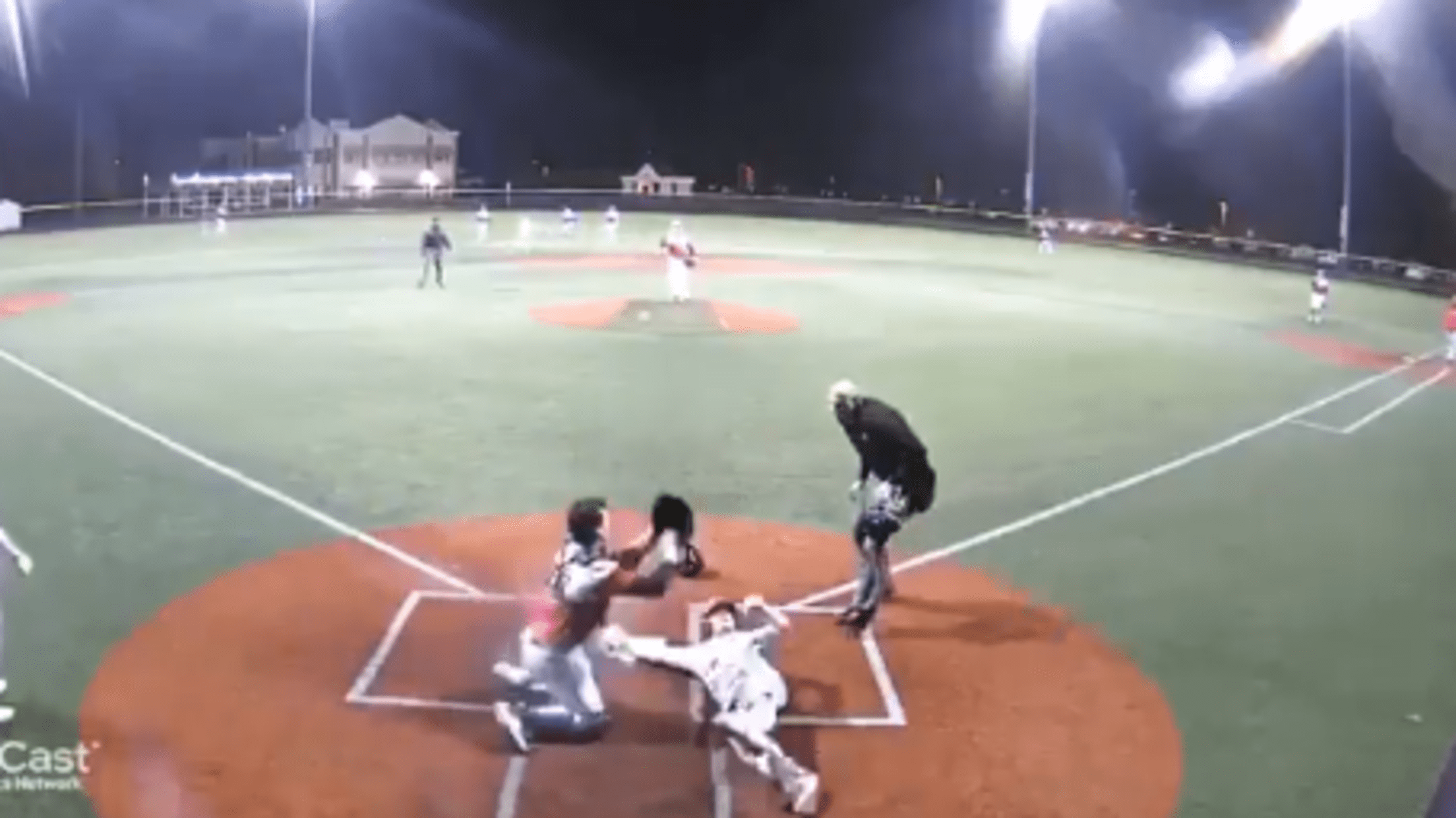 There are few more exciting plays in baseball than a close call at home plate. There are so many moving parts -- the speed of the runner attempting to score, the accuracy of the throw, the position of the catcher, among others -- that make each version of the play unique. That being said, "unique" does not even begin to describe what happened at the end of a recent Division III game between SUNY-Maritime and Plattsburgh State.
Watch this 🔥 tag at the plate by catcher Jake Vera from Plainview, NY for @MTimePrivateers for their dramatic 5-4 win against Plattsburgh St. at @baseballheavenny on 2/24/19 🎥 @HiCastSports #sctop10 @SportsCenter @BleacherReport pic.twitter.com/yv6tMCIZah

— HiCast Sports (@HiCastSports) February 26, 2019
Yes, you saw that right!
Plattsburgh State's first baseman Stephen Lydon, who represented the tying run, tried to score from second base on an errant pickoff throw. He looked to have made it home in time but overslid the base a bit, allowing the catcher Jake Vera time to retrieve the ball which had ricocheted off the backstop! What was clearly one of the luckiest bounces in baseball history for SUNY-Maritime was also an epic series of unfortunate events for Lydon. Regardless of the result, we are thankful for both teams who participated in this gloriously bizarre play. Baseball never ceases to amaze.
Jordan Shusterman is one half of Cespedes Family BBQ. He enjoys overpaying for Mike Trout in fantasy baseball leagues and convincing the masses that Mike Zunino is good.