The Cubs got David Ross a motorized cart to make his final season a little easier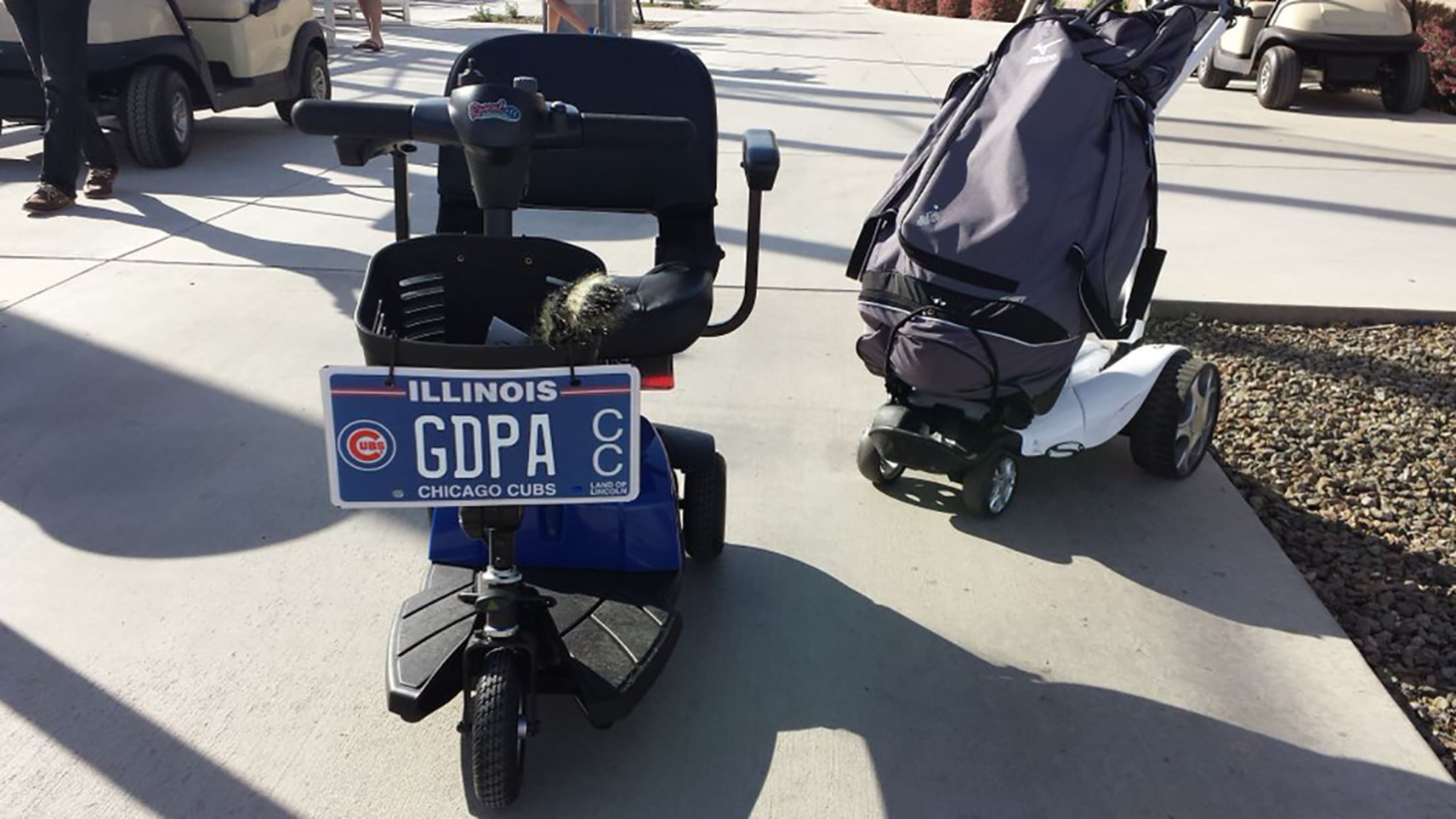 You may have heard that Cubs catcher/resident sage David Ross will be retiring after this season, his 14th in the big leagues. You may have heard that because Kris Bryant and Anthony Rizzo dedicated an entire Instagram account to him.
But, shameless old-man jokes aside, the Cubs come not to bury David Ross but to assist him. They understand that baseball is a young man's game -- it's not easy to run around in the sun all day with catcher's equipment. So, last week, they did the only responsible thing for their teammate: They got him a motorized cart.
#Cubs gave David Ross some new wheels pic.twitter.com/nyYyTgMokM

— Carrie Muskat (@CarrieMuskat) March 3, 2016
While you might assume from the "GDPA" license plate that this was just a prank, Ross knows better than to look a motorized gift in the mouth. Who needs walking, after all, when you can take your new set of wheels to the diamond ...
#Cubs David Ross pic.twitter.com/9mwh3fiYgp

— Carrie Muskat (@CarrieMuskat) March 7, 2016
... or across the outfield:
#Cubs Ross pic.twitter.com/t9eHNQ2Ko2

— Carrie Muskat (@CarrieMuskat) March 7, 2016
Plus, the cart's greatly improved his range in the field:
Teams in this article:
Players in this article: