A fan snared Ben Zobrist's homer with his cap that he brought to the game hoping to use as a glove
The Cubs jumped out to a quick start in Sunday's 7-5 win over the Rockies at Wrigley Field, putting up four runs in the bottom of the first inning.
Three of those came on a prodigious homer from Ben Zobrist, a drive that carried well over the wall into the Patio area in right field ... and into the hands of a fan who used his cap as a makeshift glove to reel in the baseball like a pro:
That's how you do it. And as the fan, 56-year-old John Conway told MLB.com Real-Time Correspondent Jake Nesbitt, this was all the perfect result of some fortuitous circumstances.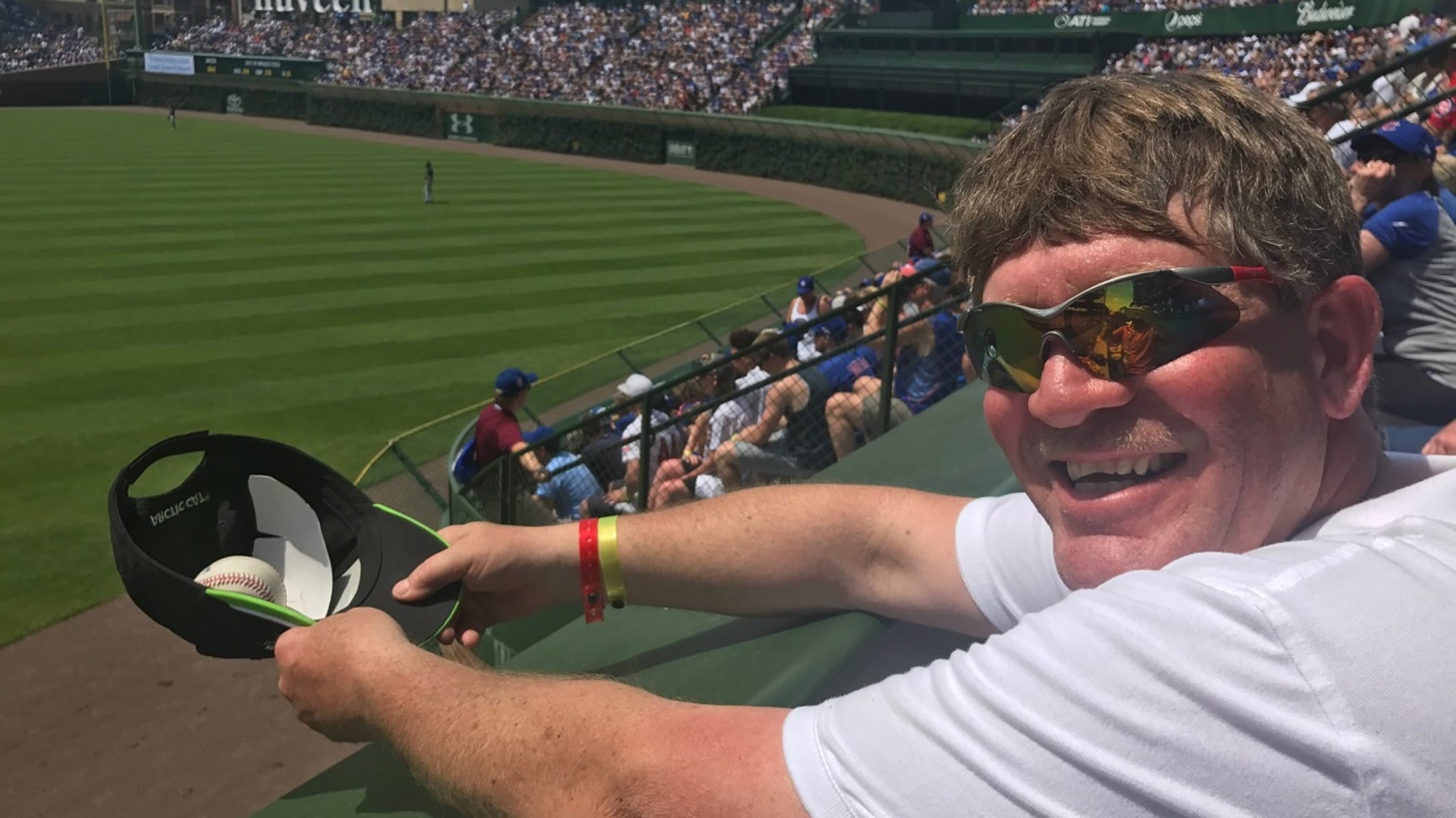 Conway was planning to wear a Cubs cap to the game, but for various reasons, he only had a black cap with him for his trip from Hammond, Ind. -- and had specifically left the cardboard in the new cap in hopes of using it as a glove:
"I left the cardboard in the hat as a joke to help catch a ball. I reached out as the ball was coming and it hit the hat. It couldn't have been any better. I had to do it bare-handed or with the hat. There was no way I was letting it drop."
Conway, a snowmobile racer, said the experience was "exhilarating, pure adrenaline. Just like on the podium winning a race."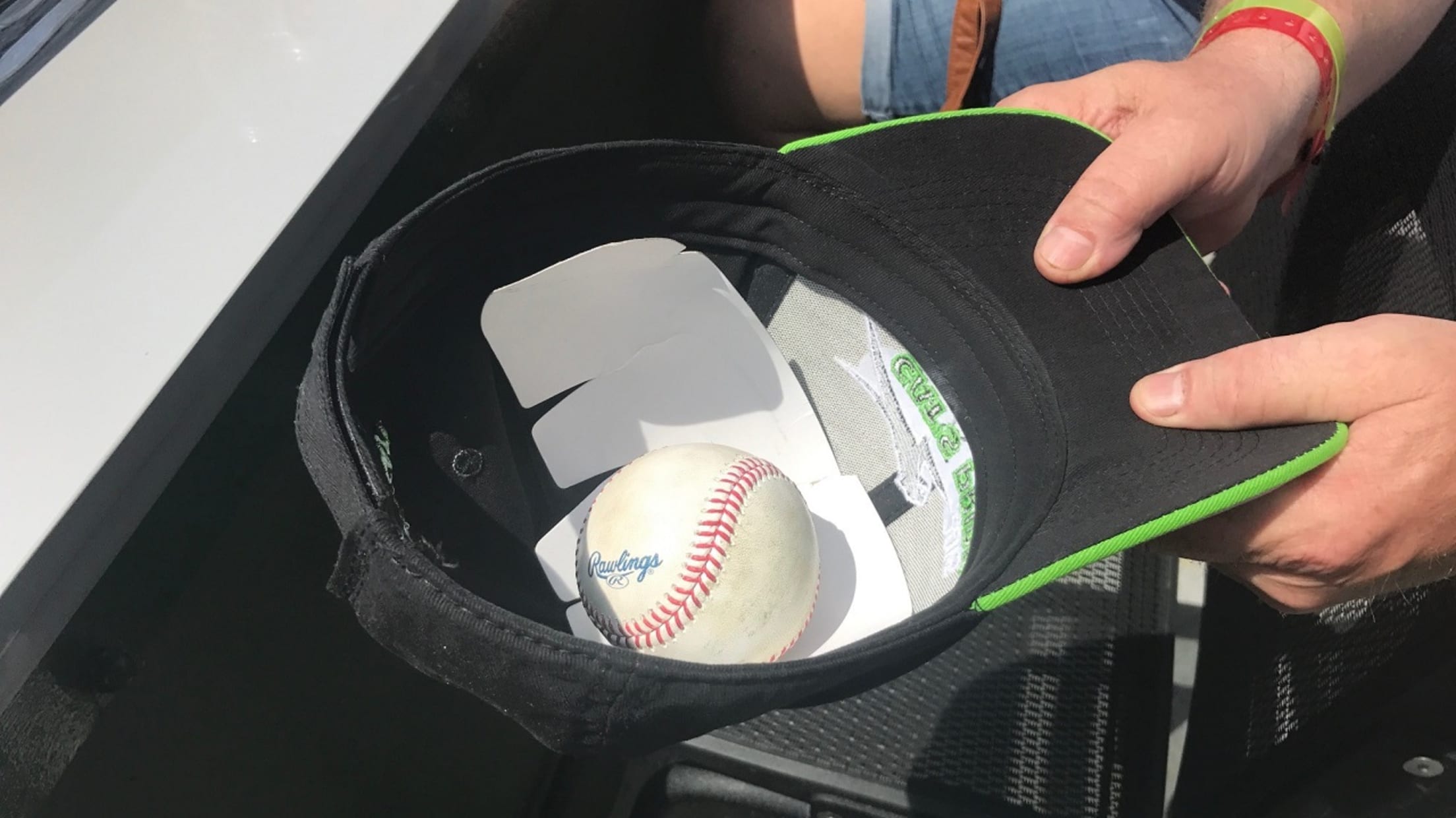 Not a bad afternoon for Conway and his wife in her first trip to Wrigley since 1978!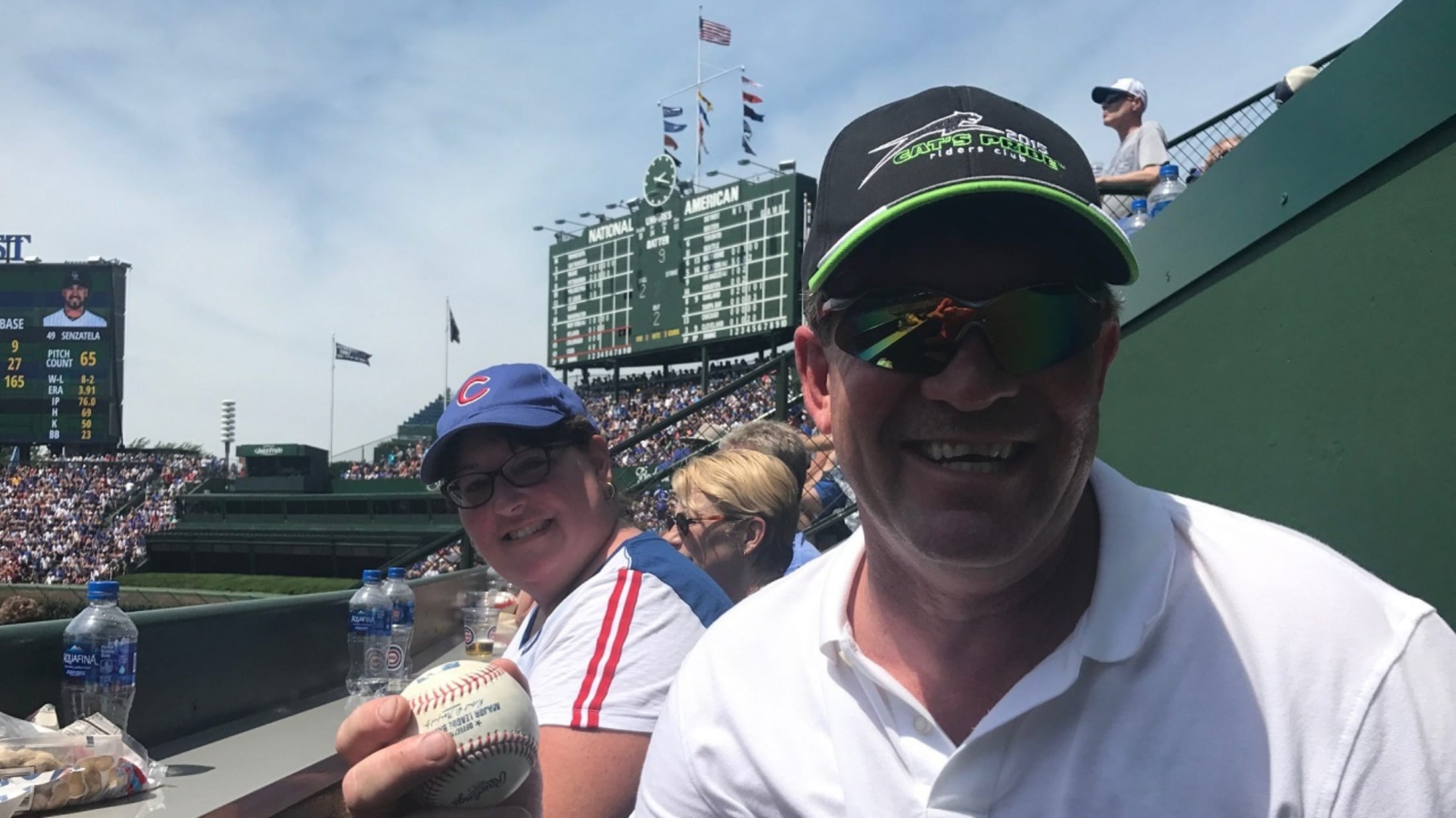 After the homer, which gave the Cubs a fast 4-0 lead over Colorado, the scene in Chicago's bullpen area was as electric as we've come to expect in recent weeks, even adding a team employee to the dance party:
Eventful afternoon at the Friendly Confines.
Teams in this article:
Players in this article: