Cubs fans are trolling the Nationals by wearing 'mold masks' for Game 4 of the NLDS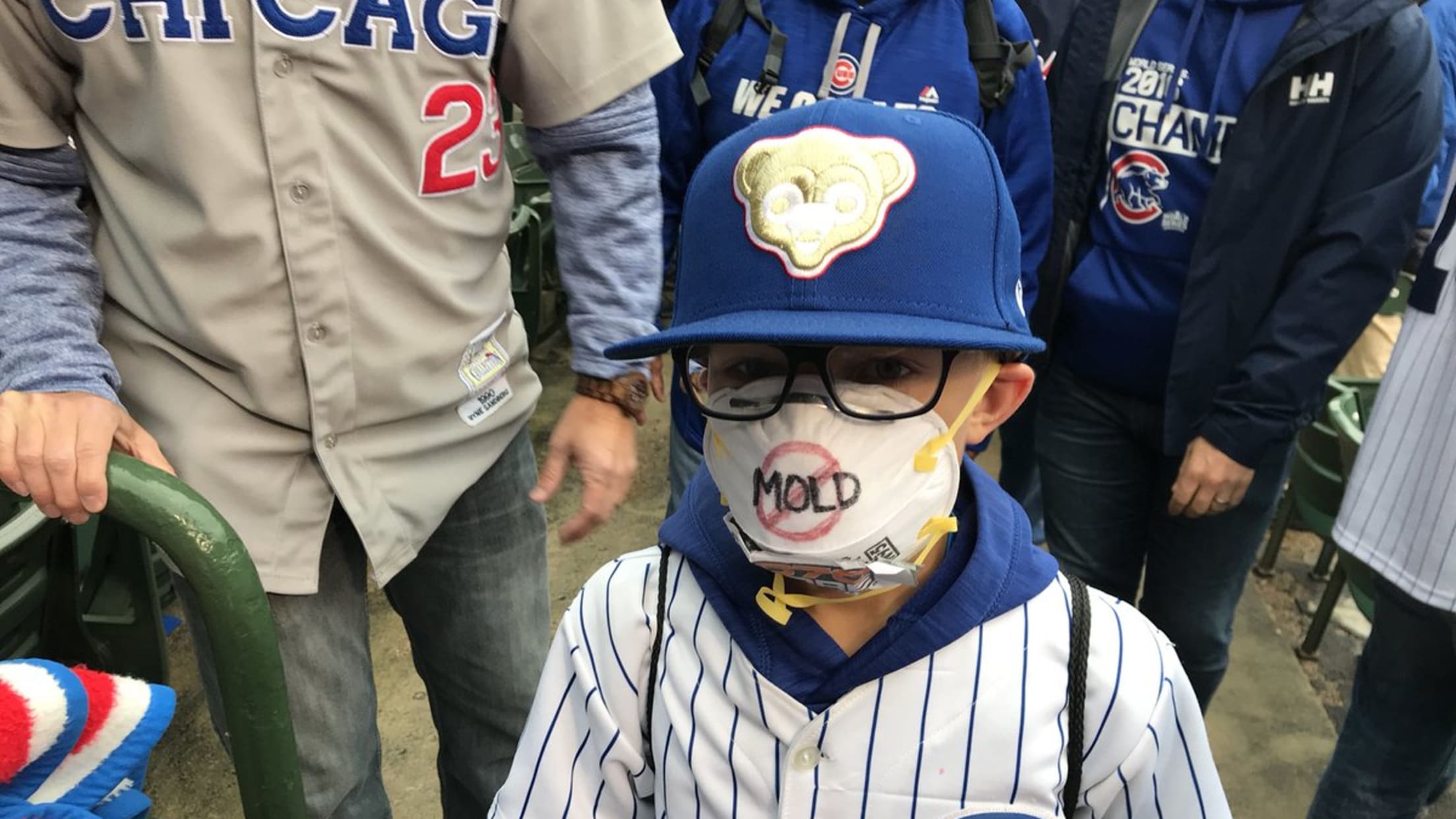 When Game 4 of the NLDS was postponed until Wednesday because of rain, it was perhaps a bit of a boon for the Nats. After all, it let the team rest up its players, including Stephen Strasburg, who could now start the must-win game. Manager Dusty Baker said that members of the team weren't feeling well because of the change in the weather, the hotel's air conditioning and the "mold around Chicago."
So, on a gray and rainy afternoon, the Wrigley faithful arrived for Game 4 of the NLDS presented by T-Mobile with their surgical masks firmly in place.
Children were in on it:
Well played kid. Well frecking played. pic.twitter.com/pRkV65C1Wf

— Luke Russert (@LukeRussert) October 11, 2017
Adults got on board:
We have safely made it to @luckydorrchi . Mold count holding steady #Cubs #FlyTheW @parkatwrigley @Cubs pic.twitter.com/AG9wy9J5bP

— crawly's cub kingdom (@crawlyscubs) October 11, 2017
A local radio station also made sure everyone was prepared for the mold spores that filled the air:
#MockTheMold pic.twitter.com/CyEiuBr91y

— Danny Parkins (@DannyParkins) October 11, 2017
Given the chilly weather for Wednesday's game, these masks may just make good sense with flu season on the way.
Unfortunately, the masks didn't inspire the Cubs to victory and they lost, 5-0. They'll now travel to Washington for Game 5 of the NLDS. Tune in on Thursday at 8 p.m. ET on TBS.