Would you recognize an MLB player if you saw them at the grocery store?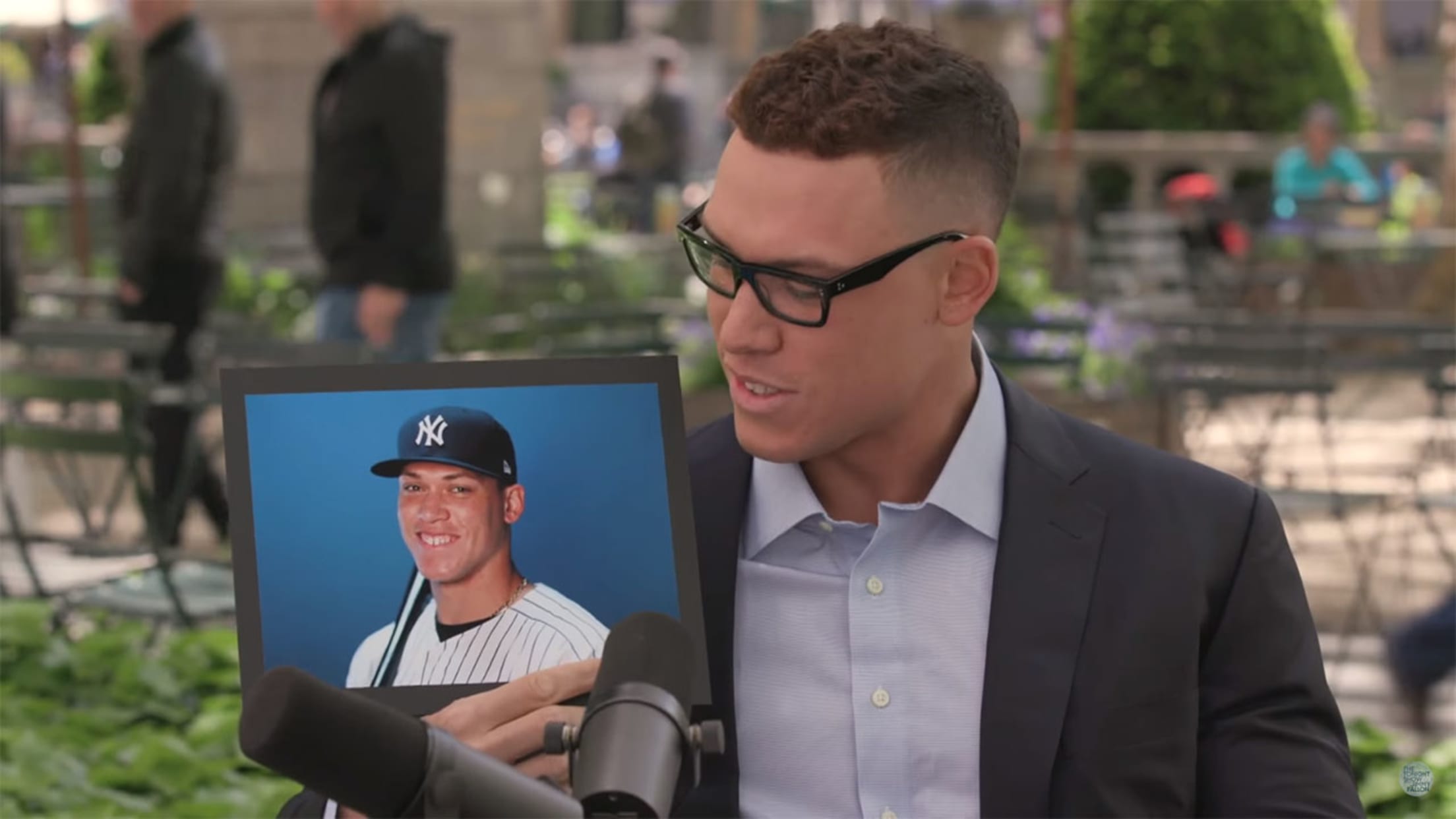 The following is a transcript of a segment from this week's episode of the Cut4Cast podcast. To hear more of the Cut4 staff's weekly banterings about which position player is the best at pitching or how baseball would work in outer space, subscribe to the Cut4Cast by clicking here.
Earlier this week, young Yankees sensation Aaron Judge put on a pair of fake glasses and interviewed New Yorkers about … Aaron Judge. It was a bit for the "The Tonight Show," and people were most definitely fooled. On the Cut4Cast, Dakota Gardner, Gemma Kaneko and Ian Kay tried to honestly figure out if they would recognize ballplayers off the field.
Dakota: Would you recognize your favorite player if they were wearing a disguise? Ian?
Ian: I have a cognitive dissonance about this, in which I would definitely be fooled. Even if it was Derek Jeter. But … I watch these people, like every one, and I think, "How are you fooled by this? How do you not realize something is happening?"
Gemma: I feel like that is the question. Maybe you just don't expect to see these people out and about, and if there's even some element of disguise, it's confusing. But presumably you've seen things like this on the internet before, so you might be tipped off if you're like, "why is this a person I've never seen on 'The Tonight Show' ever before?"
Ian: Yeah, like there's a 6-foot-8, 280-lb TV anchor?
Dakota: [Judge] was sitting for a lot of it.
Gemma:Patrick Corbin tried to do this a while ago, but he did at the D-backs park, and the entire video is people pretending they don't know who he is, because it's supposed to be a bit.
Dakota: I'll be honest, when you are removed from the context, I have no idea who you are. I live in New York, and I don't feel as though I've seen many celebs, even though they walk around. Why don't I ever notice them?
I just don't recognize them because they aren't being celebrities. That's true for baseball players. It is very rare that I would see a baseball player without their uniform or hat and know who they were unless it was an extremely famous player.
Gemma: Even if I saw A-Rod at my deli, even if he was wearing jeans and like a hoodie, I'd be like "No way that is A-Rod." I would think "Why isn't he wearing a nice suit?" If it was like J.D. Martinez maybe I'd be like "Why is J.D. Martinez in my deli?" Even with a super famous baseball player, it is so out of context. You just don't expect them to be there so you can't even comprehend it.
Ian: I think for a lot of them it depends on the size. A-Rod is like 6-foot-3 and Judge is even bigger. I think Patrick Corbin is a pretty normal sized person. If it is a big dude, maybe you should be thinking or you might be inclined to look twice.
Gemma: As I've said on this podcast, I did one time see Tayshaun Prince in a Panera and he gave the barista a different name as if no one would know it was him.
Dakota: In his defense, why would Tayshaun Prince be at a Panera?
To listen to the rest of the podcast, including an update on David Ross' "Dancing with the Stars" chances and the recipe for a 'gefilte fish dog,' tune in here.