Aaron Judge wore a disguise to interview Yankees fans on 'The Tonight Show'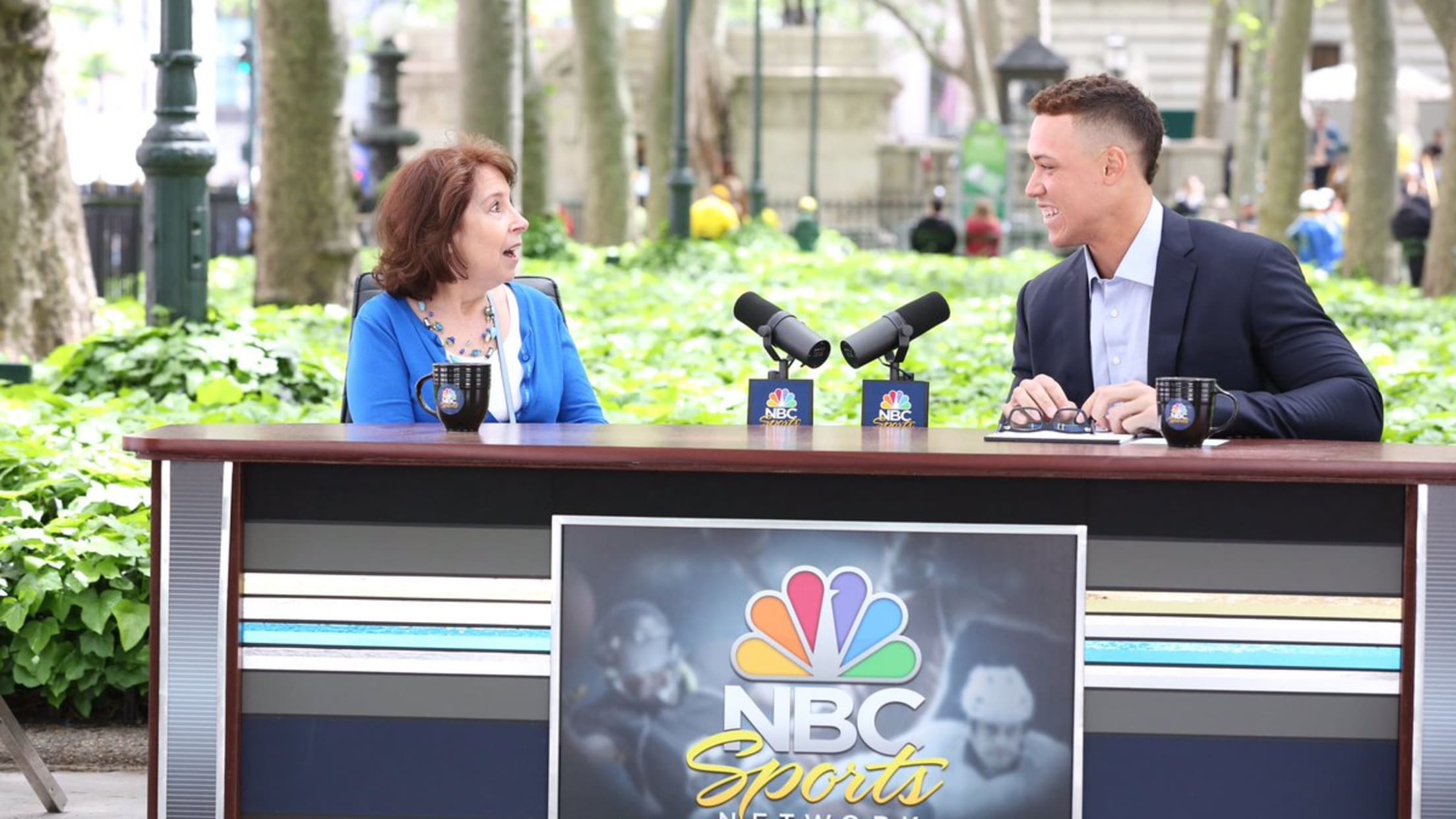 Maybe we owe the creators of Superman an apology for all those years of making fun of Clark Kent's not-so-subtle disguise. The glasses look seems to be working for Aaron Judge.
The Yankees rookie might be making friends left and right while off to a scorching hot start with a league-leading 14 home runs, but he's still relatively new to New York. So, fresh off another Yankee's recent appearance, Jimmy Fallon and the writers at "The Tonight Show" decided to have a little fun with him.
Much like Fallon did with then-up-and-comer Matt Harvey four years ago during the host's "Late Night" days, Judge talked to fans about, well, Judge.
While undercover, some fans told Judge that their favorite early-season players were Brett Gardner or Jacoby Ellsbury. However, the popular choice was, unsurprisingly, Judge himself. He learned that the expectations are pretty high, but he was up for the challenge:
Judge: [How many homers] do you think he'll finish with?
Fan: 40.
Judge: 40!
Fan: Yeah. He can't keep up this pace, I don't think.
Judge: I think he can!
Fan: If he gets to 60, great!
Judge: Yeah, 60. Why not 70?
Judge had some pretty amusing back-and-forths with the unknowing fans about his performance, advice they would give him, and even how much he benches. ("400? You're right, you're right.")
Before long, though, the jig was up, and the fans could only give a double take.
Aaron Judge (@TheJudge44) asks @Yankees fans what they think about...Aaron Judge #FallonTonight https://t.co/suYGgg2QKt pic.twitter.com/ipp7nCrXI2

— Fallon Tonight (@FallonTonight) May 16, 2017
It's like watching John Nash slowly figuring out game theory in "A Beautiful Mind."
Some of them might still be calling him "Adam Judge," but given the way he's playing, Judge will make them remember his actual name before too long. The gargantuandingers don't hurt, either.
Teams in this article:
Players in this article: