The verdict is in: Aaron Judge's fan club members wore judge costumes to Yankee Stadium
The Yankees have gotten off to a strong start in the AL East, opening Thursday's series with the also-hot Astros at 21-10. One of the biggest reasons (quite literally) for the #BabyBombers' early success is slugger Aaron Judge, who has just been on another level when it comes to mashing homers around the ballpark and making fans' dreams come true.
His growing legend has inspired many at Yankee Stadium, including some passionate fans who have totally bought in on the #AllRise hashtag -- so much so, they donned judge wigs and took up residence in the right-field bleachers during Thursday night's 3-2 loss to Houston.
Some of them proudly posed for a group shot taken by MLB.com Real-Time Correspondent Randall Whitney: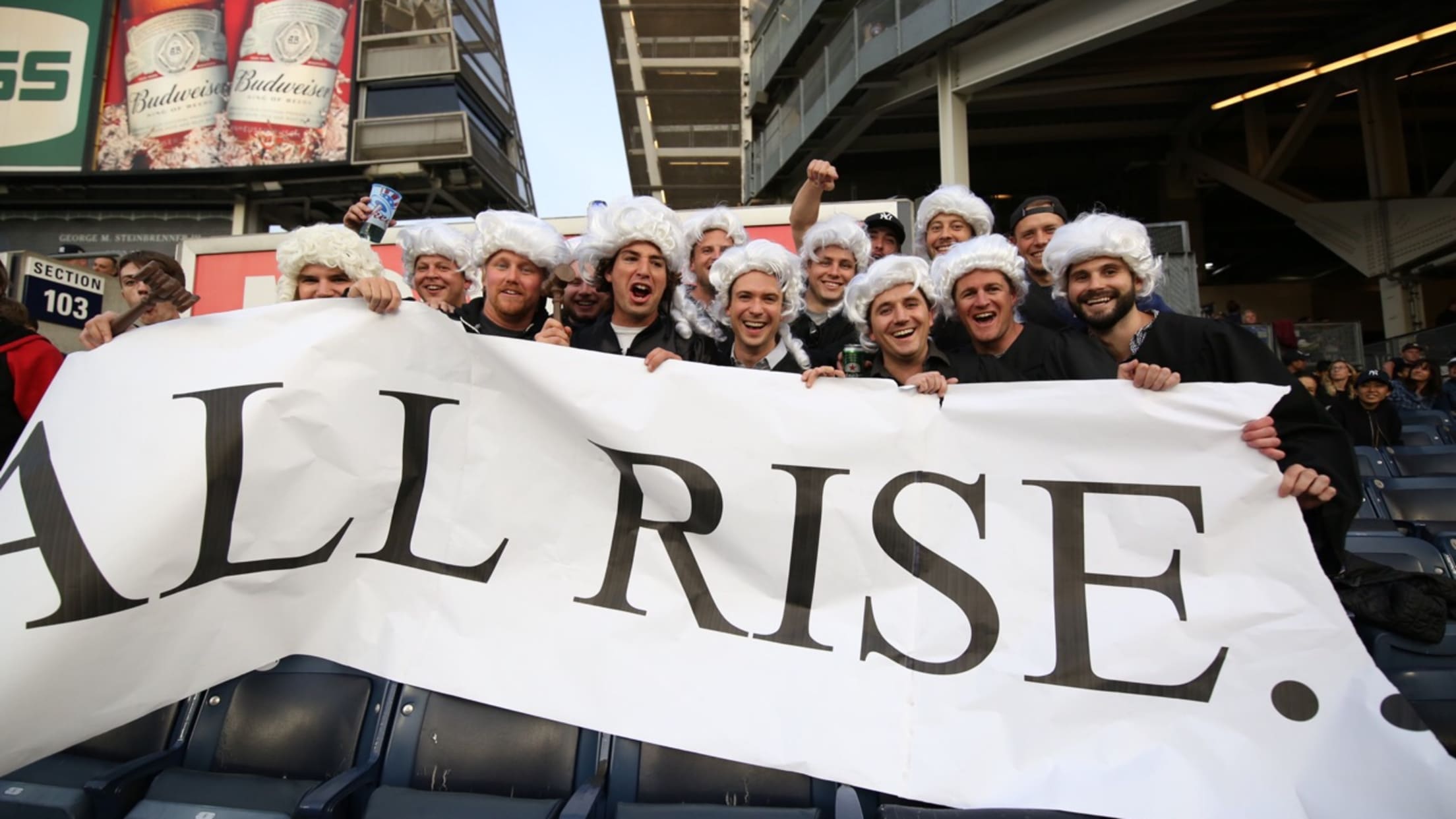 There's even a fan with a gavel! That's commitment to a bit.
Their placement in the right-field bleachers allowed for this shot taken by Whitney of Judge on second base, his adoring fans seen in the distance: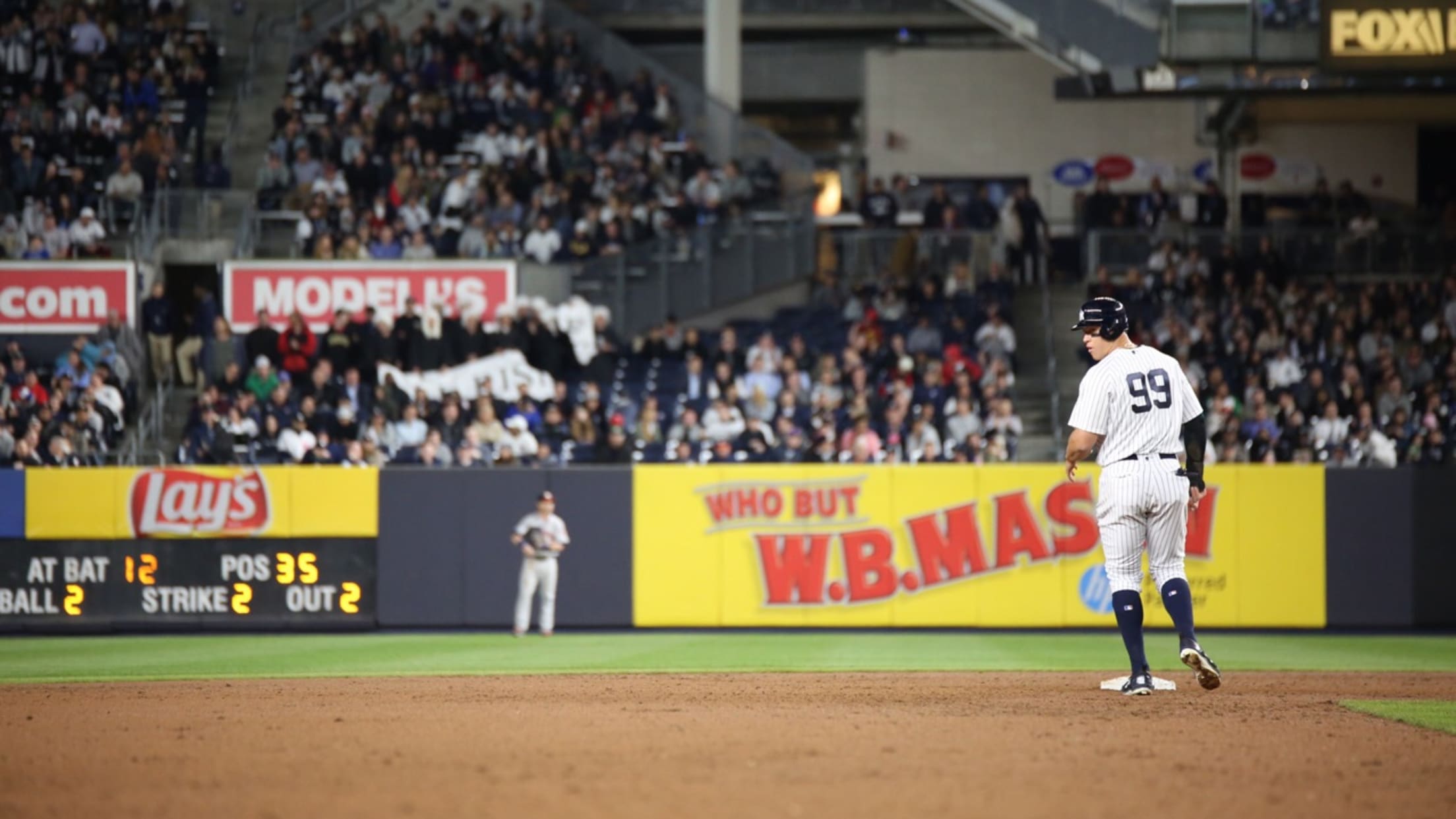 With his own costumed cheering section rooting for him, then, of course Judge did something great during the game ... in the form of giving a young fan a foul ball and fist-bumping him for good measure:
Judge is pretty obviously a fan favorite already -- the jury's definitely not out on that one.
Teams in this article:
Players in this article: