Dae-Ho Lee hit a walk-off homer to win the KBO HR Derby and flipped his bat behind his back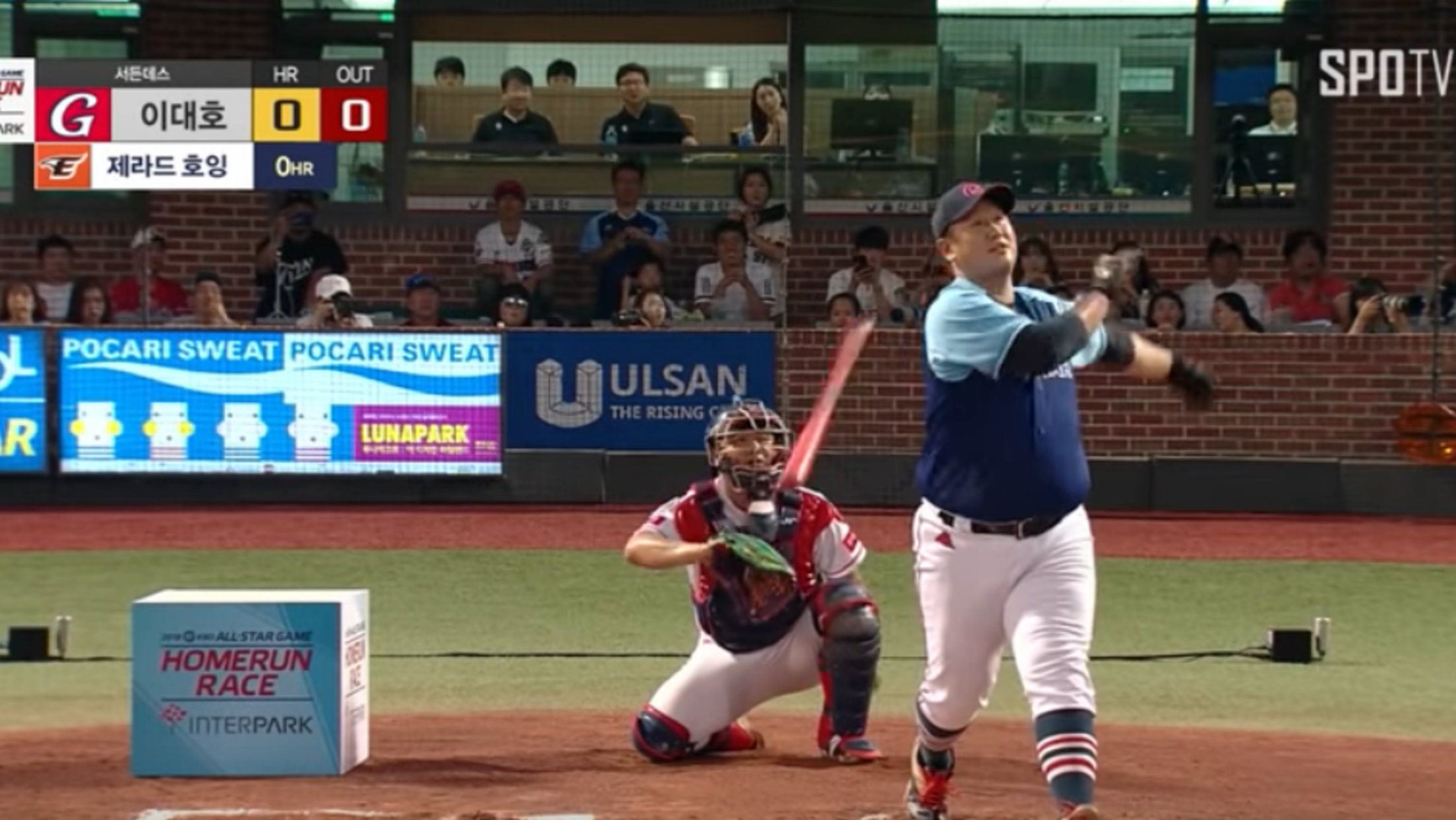 In only one Major League season, Dae-Ho Lee became a fan favorite thanks to his big homers and giant personality. He's kept up both now that he's back in the KBO.
After hitting 21 home runs for the Lotte Giants in the first half, Lee took part in the home run derby and he brought the thump. Though the league is known for it's majestic, high-arcing bat flips, when Lee broke the deadlock with his winning-dinger, he flipped his bat behind his back. That's how you say "Derby over."
Dae-Ho Lee (Lotte Giants) won the 2018 #KBO Home Run Derby and he celebrated the walk-off swing in style. pic.twitter.com/CbSrIbSFSR

— Sung Min Kim (@sung_minkim) July 14, 2018
Lee's homer defeated former Rangers player Jared Hoying, who hit his lone big league homer last season. You can watch the sudden death round between the two below:
Lee's home run wasn't the only amazing moment from the KBO's All-Star festivities. Forget Larry Walker's backwards helmet because Noh Soo-kwang paused mid-at-bat to put on a motorcycle helmet.