Yes, David Ortiz's 2016 was the greatest final season in the last 50 years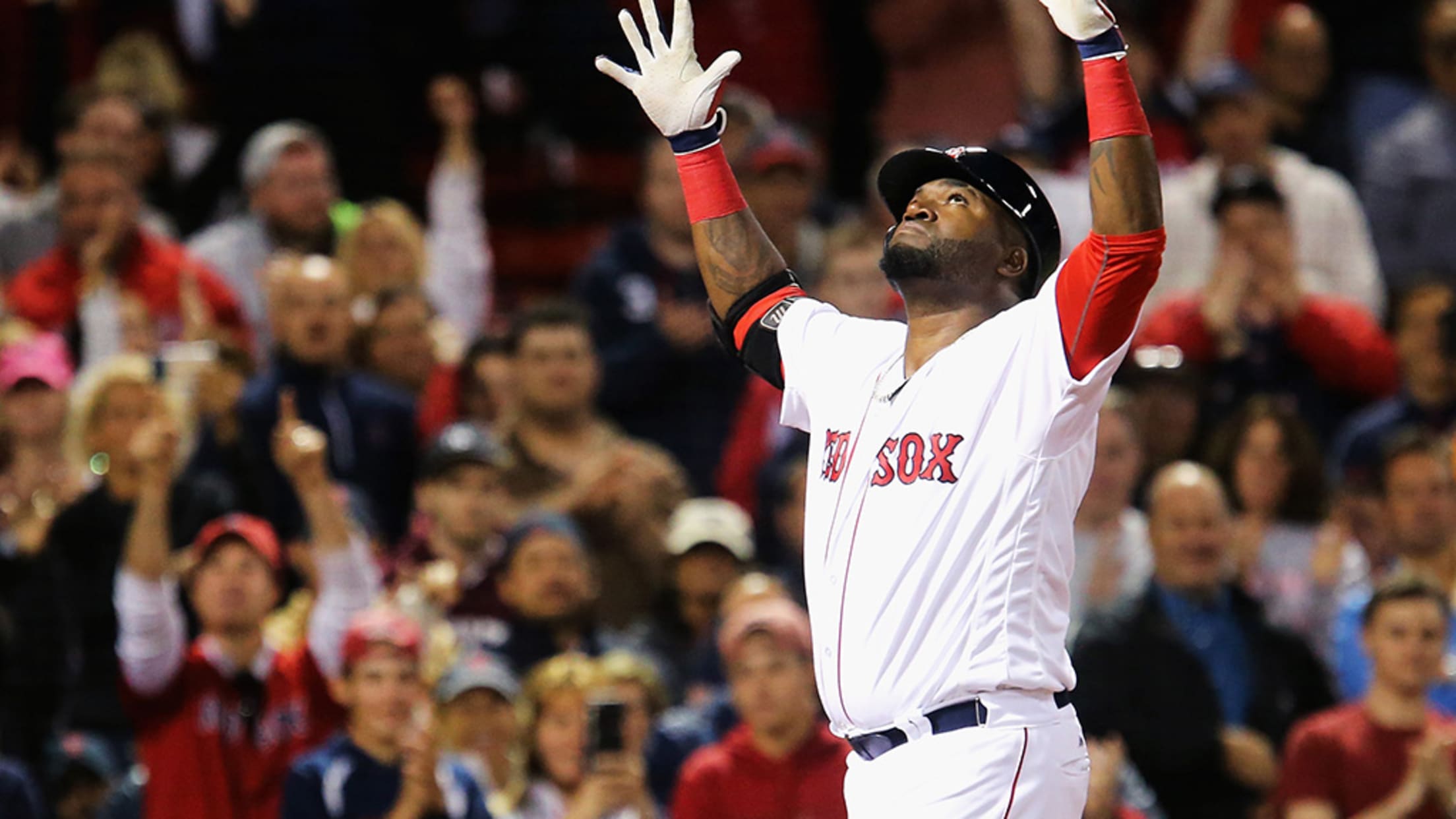 BOSTON, MA - SEPTEMBER 15: David Ortiz #34 of the Boston Red Sox celebrates after hitting a home run against the New York Yankees during the eighth inning at Fenway Park on September 15, 2016 in Boston, Massachusetts. (Photo by Maddie Meyer/Getty Images) (Maddie Meyer/Getty Images)
When David Ortiz announced he'd retire after the 2016 season, we asked a simple question: Could Ortiz, who mashed 37 home runs in 2015 and finished with no indication of a decline, put in the best final season by a hitter in the last 50 years?
The short answer:
Yes, he could. Because he arguably did.
The long answer:
No one had topped Ted Williams' 1960 farewell season in the 56 years since. Williams batted .316/.451/.645, slugged 29 home runs, drove in 72 runs and finished with 4.8 offensive WAR. Not even Barry Bonds, who accumulated 4.3 oWAR in 2007, could match that. For reference, here are the top five in oWAR during final Major League seasons since 1960:
(All stats as of 9/29)

The 5 Best final seasons since 1960
(Note: WAR statistics via Baseball Reference.)
Enter Big Papi. The season is not quite over, and Ortiz has already matched his Red Sox predecessor in offensive production.
As of Sept. 29, Ortiz is batting .316/.401/.622. His slugging percentage and 1.023 OPS lead the American League, as do his 48 doubles. He's walking (78 BBs) nearly as often as he strikes out (83 Ks), a feat he's only accomplished once in his career. It all adds up to 4.8 oWAR, tying him with Williams.
But beyond WAR, Ortiz has now set the high-water marks for the two things he does best: Mash dingers and drive in runs. Before 2016, Dave Kingman's 35 home runs in 1986 were the most in a final season -- Ortiz passed that with his 36th home run on Sept. 20.
And Albert Belle's 103 RBIs in 2000 were the most in a final season, but Ortiz's three on Sept. 2 topped that -- he has 124 and counting.
In fact, the only two players since 1901 to have greater oWAR in their final seasons were Shoeless Joe Jackson and Happy Felsch in 1920 -- whose farewells were not quite under the same circumstances as Ortiz's. It's fair to argue that Ortiz had the best season by a retiring player, at least at the plate, ever.
But the thing is, Ortiz's 2016 doesn't even need the "final season" qualifier. Ortiz is having one of his best seasons ever, full stop. Only during his three-year tear from 2005-07 did he post higher WAR, his 161 OPS+ is tied for the third best of his career and he's done this all as a 40 year old, leading the Red Sox into the postseason.
When we evaluated Ortiz's chances at putting in a historically great swan song, we said, "it all depends just how much Big Papi can mash like Big Papi." Well, Big Papi has emphatically played like Big Papi this season, and no one has done it better.
So, to answer our question: Yes, David Ortiz probably had the greatest final season in the past 50 years, and quite possibly MLB history. No wonder he's having so much fun saying goodbye.
Teams in this article:
Players in this article: