David Price changed his uniform number and a Twitter user figured out why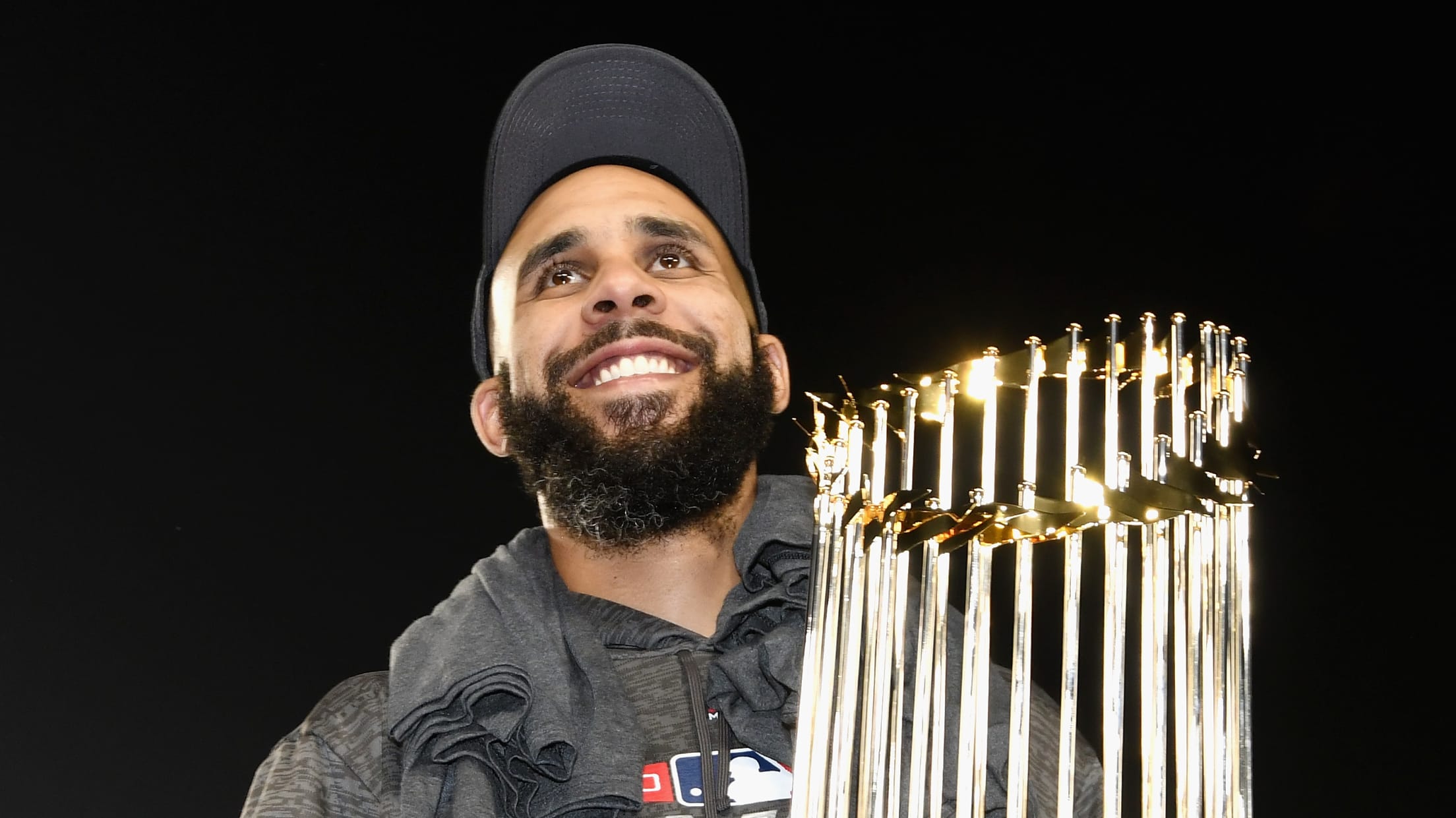 LOS ANGELES, CA - OCTOBER 28: David Price #24 of the Boston Red Sox celebrates with the World Series trophy after his teams 5-1 win over the Los Angeles Dodgers in Game Five to win the 2018 World Series at Dodger Stadium on October 28, 2018 in Los Angeles, California. (Photo by Harry How/Getty Images) (Harry How/Getty Images)
The Red Sox's David Price is entering a new era. After all, he's no longer just Cy Young Award-winner David Price (he won in 2012), he's also World Series-winner David Price.
After putting to death the idea that he couldn't pitch in the postseason with 13 2/3 innings of sterling World Series work -- including seven strong frames in the Red Sox series-clinching Game 5 victory -- Price is a brand new man. And that means a brand new uniform number. The lefty swapped out the No. 24 he's worn for No. 10.
When asked why, Price turned it into a mystery.
David Price is switching to uniform No. 10 this season ... but wouldn't explain why. "You guys can figure it out," he said. (It's not because the Red Sox have won 10 World Series.)

— David Schoenfield (@dschoenfield) February 14, 2019
So, what could it possibly mean? As Schoenfield pointed out, it's not for the Red Sox winning 10 World Series. What are the other options?
- Counting the DH, there are 10 players in the Red Sox starting lineup
- He's a big fan of the base-10 counting system
- He wants to be included in Top 10 lists
- He's a big Dave McCarty fan, who wore the number from 2003-05
However, it seems the answer is much simpler. As Twitter user, Chelsea Catlette surmised, Price's son's name is Xavier and X means 10 in Roman Numerals. The Boston Globe's Pete Abraham was able to confirm it.
I have confirmed that Chelsea has cracked the code. Well done. You are right. https://t.co/JfYil96DlN

— Pete Abraham (@PeteAbe) February 14, 2019
Put the notepads down, detectives. We've got our answer.
Teams in this article:
Players in this article: