Here's why so many people are up in arms about Harold Baines' Hall of Fame induction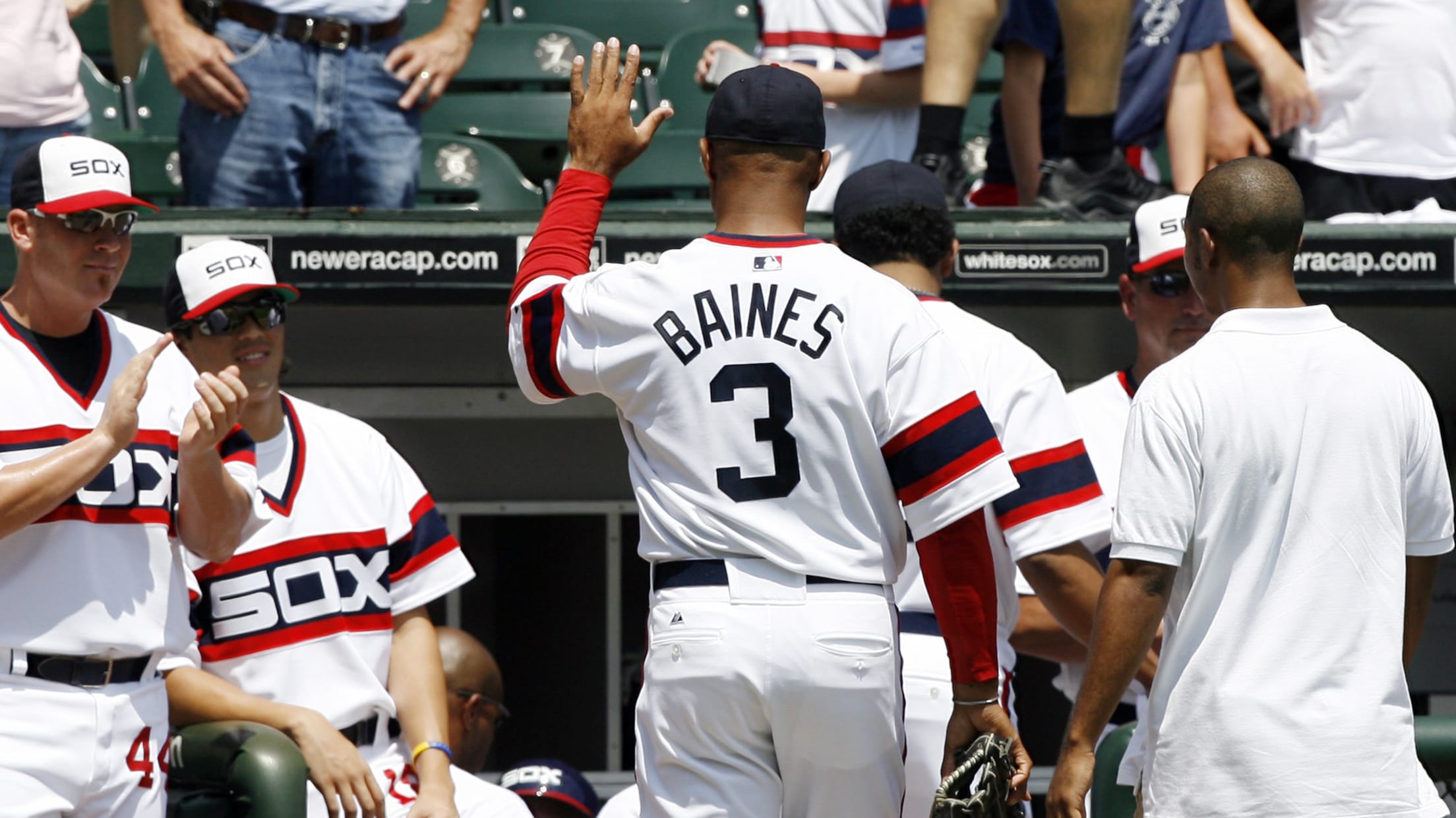 If you've spent any time interacting with baseball on the internet over the last few days, there's a decent chance you've come across the name Harold Baines. If this is the first time you're seeing Baines' name, that's totally understandable! He hasn't played in a big league game since 2001!
Baines is back in the news right now because he was officially elected to the Hall of Fame over the weekend. As is frequently the case come Hall of Fame season, Baines' selection has caused an eruption of fiery baseball takes on the web, making the entire situation a bit difficult to follow.
To clear everything up, here's the lowdown on who Baines is, how he got elected into the Hall of Fame and why some people are so irked by his selection.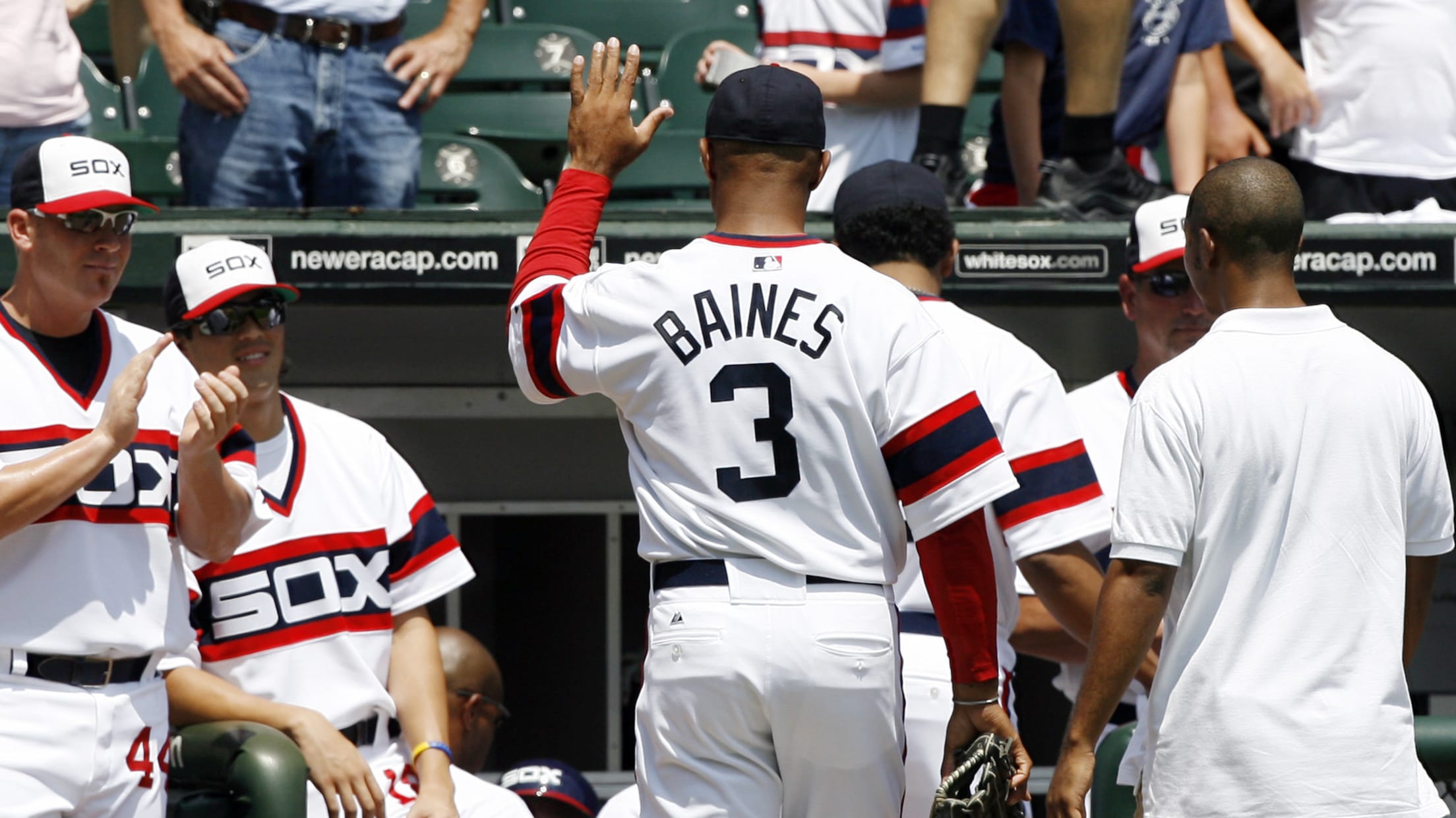 Who is Harold Baines?
Drafted first overall as an outfielder by the White Sox in the 1977 MLB draft, Baines' was first discovered at the age of 12, when White Sox owner Bill Veeck -- who was vacationing in Baines' hometown of St. Michaels, Md. -- witnessed Baines absolutely dominate his competition at a local Little League game.
The outfielder eventually became a force in the middle of Chicago's lineup, garnering MVP votes in each season from 1982-1985. In 1984, he hit a walk-off homer in the bottom of the 25th inning against the Brewers to win the longest game (in terms of time) in MLB history.
Midway through 1989, Baines was traded to the Rangers for a package of prospects that included a young outfielder by the name of Sammy Sosa. Later that season, the White Sox decided to retire Baines' legendary No. 3 uniform, making him only the third player in baseball history to have his number retired while still playing in the big leagues for a different club.
Baines spent the 1990s bouncing around the American League with the A's, O's, Indians and back to the White Sox, always hitting right around .300 and always hitting about 20 dingers. He played well into his early 40s (even spending the 2001 season as the oldest player in the American League) and finished his career with 384 homers (65th all time), 2,866 hits (46th), 1,628 RBIs (34th) and 2,830 games played (20th).
How did he get inducted into the Hall of Fame in December? Doesn't that usually happen in January?
There are actually two ways to get elected into the hall.
1. The BBWAA
Each November, a new Hall of Fame ballot of around 30 players is released, and an army of writers from the Baseball Writers' Association of America (BBWAA) votes on which players they think deserve inclusion. Each writer can select up to 10 candidates each year, and a candidate has to get over 75 percent of the vote to be inducted. The voting deadline is Dec. 31, and the selected, Hall-bound players get announced each January. This is how most members get in -- but this is not how Baines did.
2. The Eras Committee
The Hall created the Veterans Committee in 1939 to ensure that overlooked players, managers and other notable folk from baseball's bygone age -- people who the current crop of voting writers may not be as familiar with -- would be properly considered. What began as one body eventually turned into four, now known as the Eras Committee -- Early Baseball (1871-1949), Golden Days (1950-1969), Modern Baseball (1970-1987) and Today's Game (1988 and later) -- which consider those from each time period who may have missed out on the BBWAA vote. Last year, the 16-person Modern Baseball panel inducted Detroit Tigers' icons Jack Morris and Alan Trammell, both of whom cleared the 12-out-of-16 (75 percent) vote threshold.
This past Sunday, Baines and closer Lee Smith became the two "Today's Game" inductees for 2019. While Smith received unanimous support, Baines got the bare minimum 12 votes needed to make it to Cooperstown. This year's Today's Game Committee included notable baseball figures like Greg Maddux, Tony LaRussa and Joe Morgan among others.
Why are people so mad about Baines getting in?
There are a few different reasons, all of which lead back to the notion that for many hardcore baseball people, Baines' induction dilutes the overall quality of the Hall.
1. His stats probably weren't good enough
Hall of Fame scholar Jay Jaffe broke down Baines' numbers in greater detail, but the gist of things is that they don't match up with what we usually see from Hall of Famers. He didn't reach any big milestones like 3,000 hits or 500 homers, and his career .820 OPS puts him in the same company as players like Mike Napoli -- a delightful baseball man who few would consider Hall of Fame-worthy.
2. He doesn't really feel like a Hall of Famer
It's impossible to pin down what a Hall of Famer feels like, but many think that Baines' career lacked the sort of historical or narrative consequence traditionally associated with Hall of Famers (even those who might not have compiled jaw-dropping numbers). Baines was never the best or most feared hitter in baseball, he never won an MVP, he only got MVP votes four times, and despite a solid postseason statline, never had a crowning October moment. Even detractors of Jack Morris' induction last year would admit that his 10-inning gem in Game 7 of the 1991 World Series was an iconic performance.
There are better players who aren't in
The list of players who put together Hall of Fame resumes who nonetheless find themselves on the outside looking in -- whether due to PED allegations, an overlooked career or anything else - is as long as it is impressive: names like Bonds, Clemens, Sosa, McGwire, Sheffield, Ramirez, Palmeiro. Many find it questionable that the Hall of Fame is willing to leave those iconic names out, while admitting someone with a lesser track record like Baines.
Many have also pointed out that Baines' career compares unfavorably to that of fellow DH and Mariners legend Edgar Martinez, who is currently on his 10th and final year on the BBWAA ballot.
4. People are frustrated by the process
While some of the Eras Committee's selections over the years, particularly those from the Negro Leagues, have served to create a more inclusive and thorough Hall of Fame, many find the lack of cohesion and transparency in the current process frustrating. While Baines never got more than 6.1 percent of the vote during his time on the ballot, the fact that a group of 16 people -- some of whom who have very close connections with Baines -- were able to override that extensive voting process has raised a few eyebrows across the baseball world.