David Ross is writing a book about his career and Game 7 of the World Series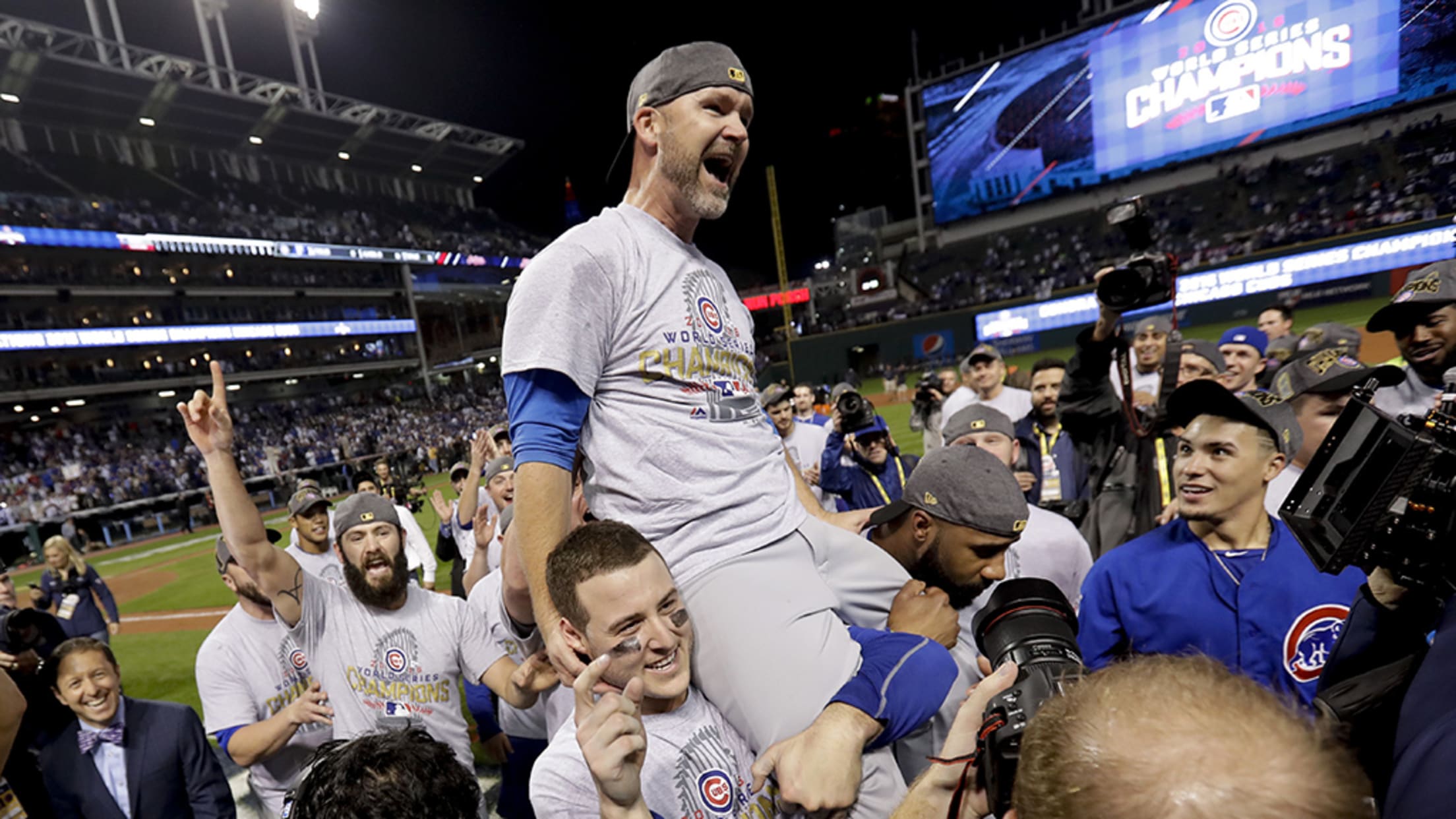 Chicago Cubs catcher David Ross after Game 7 of the Major League Baseball World Series against the Cleveland Indians Thursday, Nov. 3, 2016, in Cleveland. The Cubs won 8-7 in 10 innings to win the series 4-3. (AP Photo/Matt Slocum) (Matt Slocum/AP)
The final game of David Ross' career, if you recall, was quite dramatic: He entered Game 7 of the World Series halfway through, committed an error that led to two Indians runs, remedied things with a solo homer and then was carried off the field as the Cubs celebrated their first championship in 108 years.
It was the kind of thing that would make a good book.
Well, as Ken Rosenthal reports, it will make a good book. According to Rosenthal, Ross is teaming up with journalist and author Don Yaeger for "Teammate: My Life in Baseball," which will come out in May and use Game 7 as the focal point from which to look back on Ross' entire career.
As for how Ross feels about writing a book about his life? He explained to Rosenthal:
"It scared me to death, honestly, to think about telling my story. Who's interested in me, a backup catcher? Don kind of convinced me. As we've gone over this, it's been such a great little story for me this year. A backup catcher getting carried off the field in the World Series -- that put the icing on the cake: 'All right, this is pretty cool. I don't know how I got to this point. But it's pretty amazing.'"
Read more of Rosenthal's interview with Ross here, and update those holiday wishlists accordingly.
Teams in this article:
Players in this article: