Dee Gordon can magically create runs out of thin air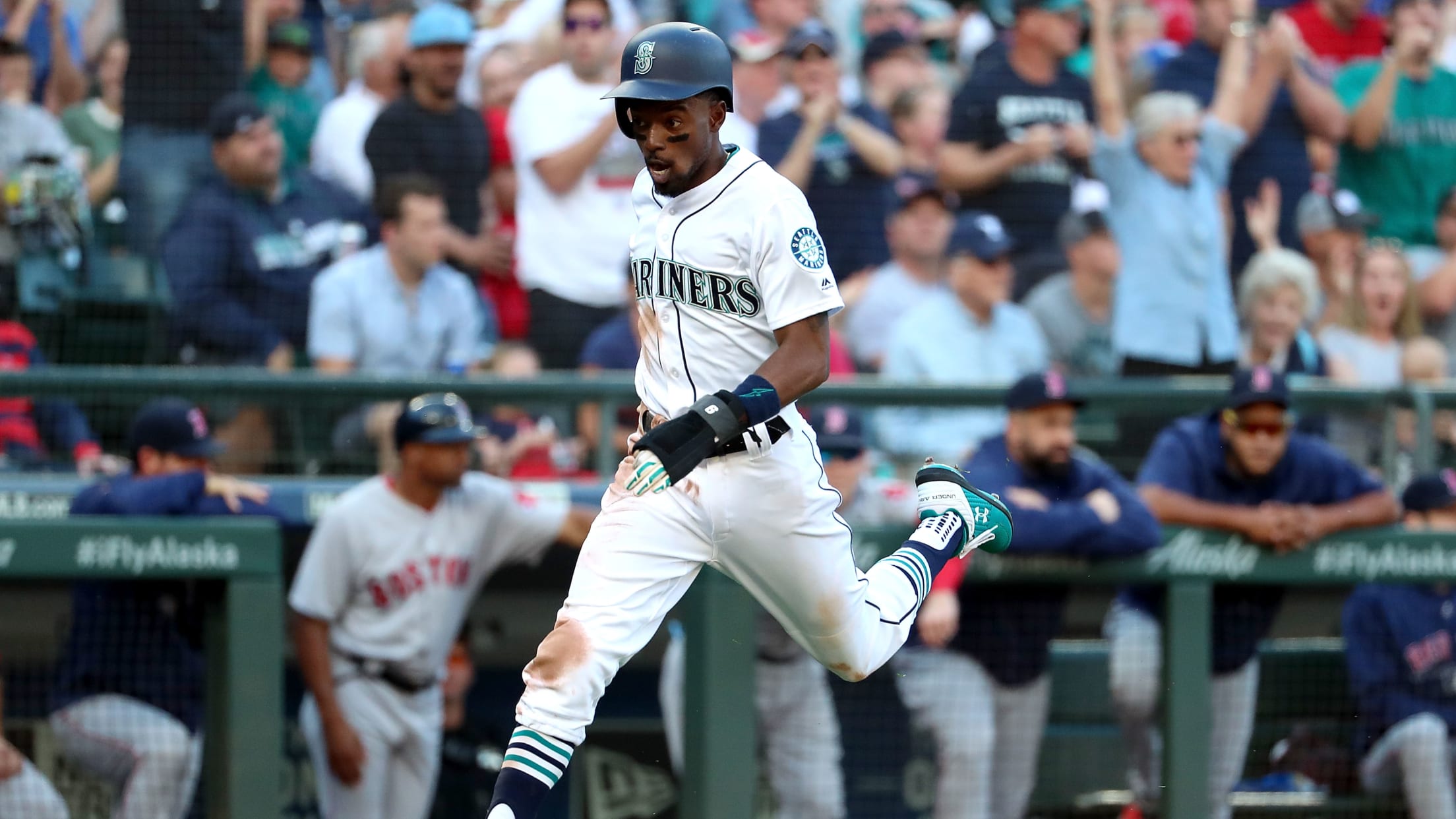 during their game at Safeco Field on June 16, 2018 in Seattle, Washington. (Abbie Parr)
When the Mariners acquired Dee Gordon from the Marlins this past offseason, it was no secret they were getting one of the fastest players in all of baseball.
But, his speed manifests itself in ways that cannot fully be comprehended until they actually happen.
For an average, standard-speed player, rounding the bases and scoring a run often requires at least one ball to be hit with authority. In Dee's case, a trip around the bases can happen in the blink of an eye, and the ball doesn't even have to leave the infield. On a Mariners team that has earned its place in the standings due to its success in close games, these runs are all the more valuable.
The Mariners are 22-4 when Gordon scores at least one run. On May 14, he accounted for the lone run in a 1-0 victory against the Twins. After Gordon led off the eighth inning with double, Jean Segura dropped a bunt down to advance him to third. What happened next is a familiar occurrence with Gordon on the basepaths: a wild throw.
Keeping track of Flash Jr. on the bases is a nerve-racking chore for opposing teams. Fielding a ground ball becomes more of a frantic exercise than a routine out. Miguel Sanó found this out the hard way:
Some leadoff hitters like George Springer can put their team on the board early with a leadoff home run. Not known for his over-the-fence power, Gordon has his own way of getting the Mariners a quick run as the leadoff guy.
Step 1. Hit a shallow line drive to left field and race to third base when the left fielder misses the diving catch:
Step 2. Sprint home on a shallow sacrifice fly to a strong-armed right fielder because you're Dee Gordon and you can:
1-0, Mariners.
Gordon has also fine-tuned the art of bunting for a hit. Sometimes, he delicately drops down bunts that roll so perfectly down the line that they seem to defy baseball physics:
Other times, his actual swings result in perfect bunts that very few players not named Dee Gordon could beat out for a hit:
Even when teams design plays to take Gordon off the bases, he ends up with the extra base:
Aware of the trouble he causes other teams, Gordon is also known to lend a helping hand, even when he's on the bases:
By official statistical standards, a runner must be on second or third base to be "in scoring position." Gordon challenges that notion -- he believes he's in scoring position the second he breaks out of the batter's box. His speed has changed games since the day he put on a Major League uniform, and the creative chaos he brings has put the Mariners in contention for an AL West crown.
And he's loving every second of it.
Teams in this article:
Players in this article: