Delino DeShields and his sister, WNBA star Diamond, had an adorable embrace before Rangers-White Sox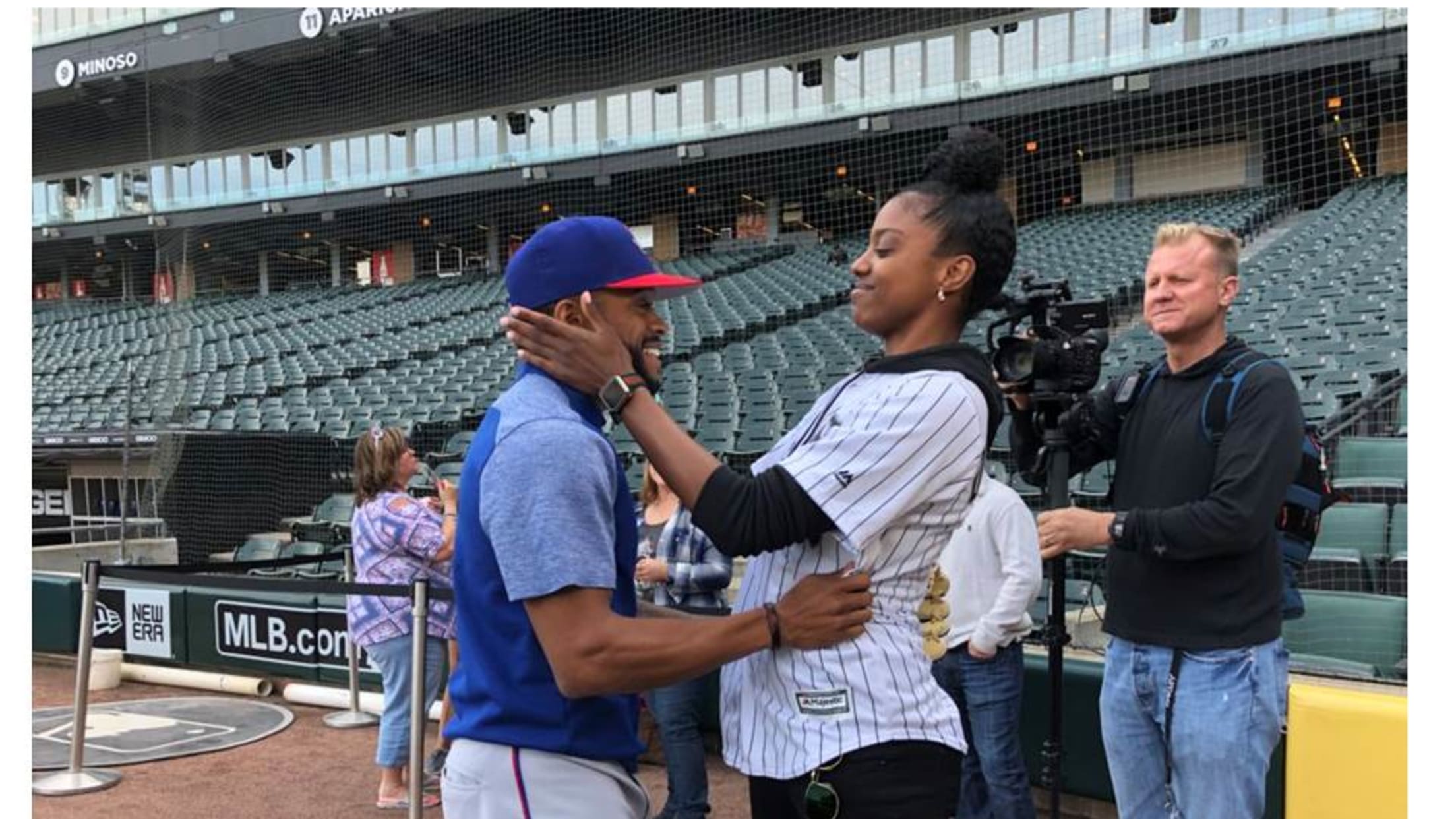 The No. 1 rule for siblings is: they fight. Especially when they're little kids. They pull each other's hair, they pinch, they scratch, they put hair gel in the toothpaste tube.
So, when they embrace, when they love each other as best friends do, it makes it all the better. It's even cooler when they're famous. That's what happened when Rangers outfielder Delino DeShields and his sister, Chicago Sky guard Diamond, met up before Thursday's Rangers-White Sox game.
Reunited! @wnbachicagosky's @DDDeshields had an emotional reunion with her brother and best friend, @LinoDeShields, who plays for the Texas Rangers.

Diamond is here to throw out tonight's first pitch! pic.twitter.com/fd6aJ6BQkG

— Chicago White Sox (@whitesox) May 17, 2018

Look at Lil' Delino (Diamond is actually younger but much taller). Hopefully Delino Sr. was watching.
Diamond then grabbed a baseball and fired a pretty good first pitch:
Quite the athletic genes in that family.
Teams in this article:
Players in this article: