The Houston Texans turned their road trip into an Astros fan club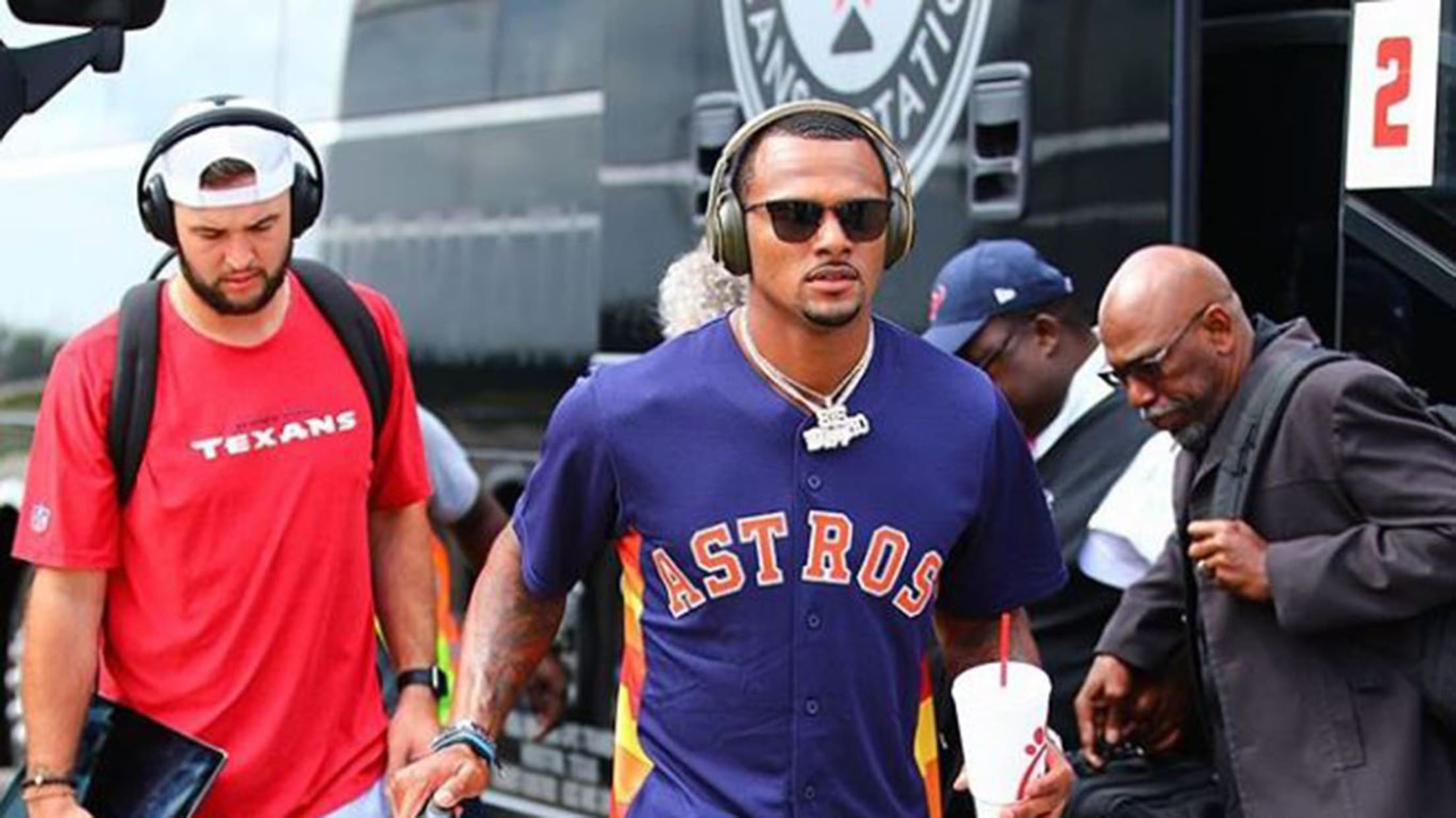 On Saturday, the Astros returned to Houston to play the Yankees in ALCS Game 6, a spot in the World Series up for grabs in front of their home crowd. On the same day, the Houston Texans hit the road for their Sunday game against the Colts, which -- unfortunately -- means they won't be in town to support their neighbors in person.
That doesn't mean they've completely forgotten about the Astros. Not in the slightest. In fact, quarterback Deshaun Watson traveled in a Justin Verlander jersey complete with some classic tequila sunrise siding.
Meanwhile, DeAndre Hopkins, Watson's primary target, got in the spirit as well, repping shortstop Carlos Correa while -- it should be noted -- carrying a bag with the mesmerizing pattern of an oil slick.
They say that new kids have to stick together. In that light, it makes perfect sense that rookie fullback Cullen Gillaspia was spotted boarding the team plane wearing the jersey of Astros rookie sensation Yordan Alvarez.
#TakeItBack pic.twitter.com/hxUDMjJvpg

— Cullen Gillaspia (@CGillaspia) October 19, 2019
It's clear that the Astros are the main focus of the Houston sports world right now. In addition to a significant portion of the Texans marking their support with their road-trip fashion, Rockets guard Russell Westbrook spent most of Game 2 seated in some of the best seats Minute Maid Park has to offer. During the ALDS, J.J. Watt celebrated a sack the same way Alex Bregman celebrates dingers.
It's hard to get that level of solidarity in a city as large as Houston, but the Astros have clearly done it. Given how dominant they've been on the field all year, it's no wonder that Houston appears to be firmly an Astros town.
Teams in this article:
Topics in this article: