A high school chamber choir gave the Astros a postseason musical tribute for the ages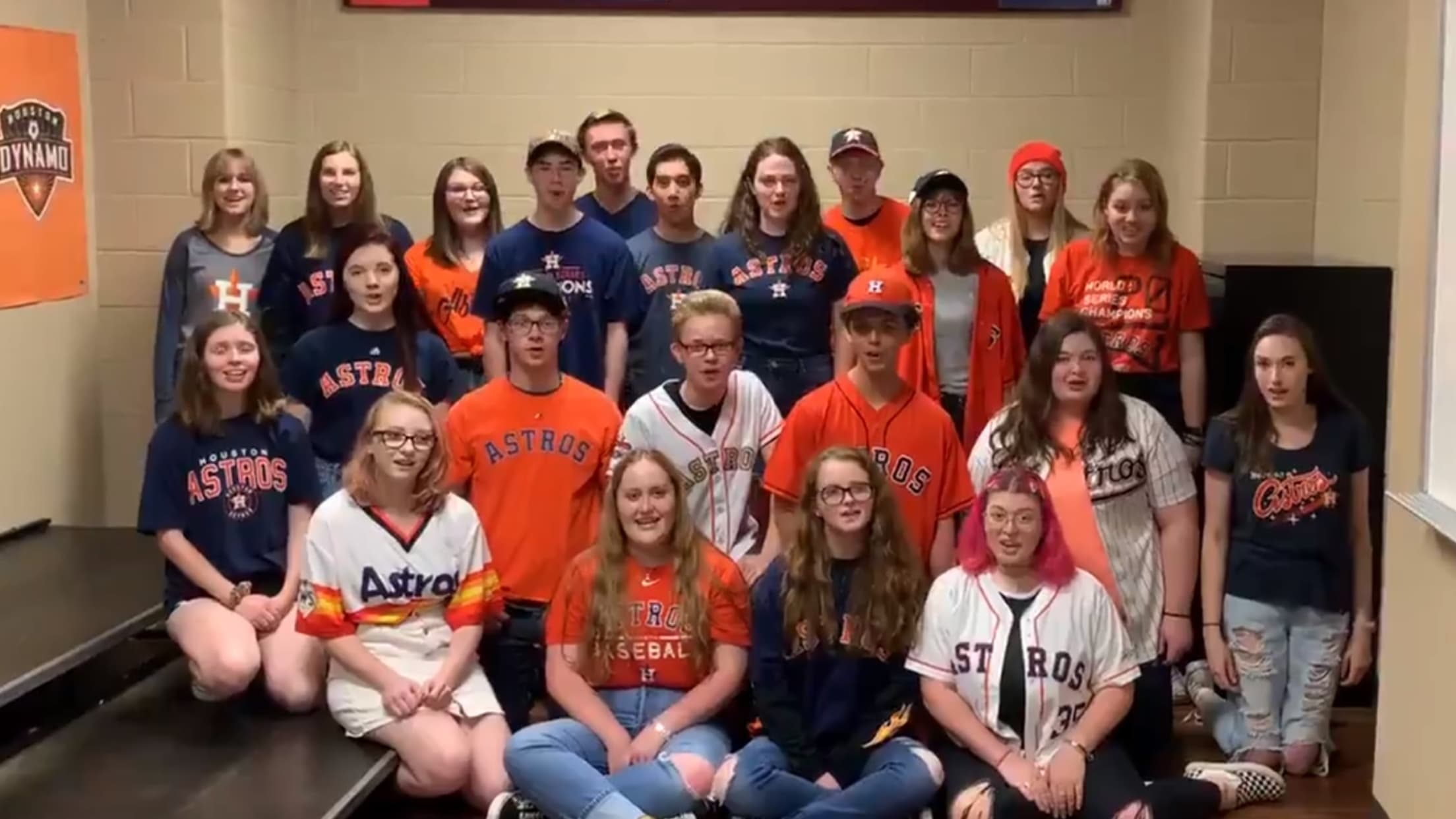 The Astros are the talk of Houston right now, matched up with the Yankees in a powerhouse ALCS showdown to determine which team advances to the World Series. The team's reputation around town is so strong these days, third baseman Alex Bregman is getting shout-outs during NFL games, as J.J. Watt did last weekend celebrating a sack.
The hype has local communities revved-up for what they hope is another Astros World Series title in a few weeks, and it inspired the Clear Creek High School Chamber Singers to record a special video paying tribute to the team. Pay special attention to the astoundingly impressive synchronicity these 22 high school kids have together on this one:
In support of the best team in baseball's 2019 playoff run, here are the Clear Creek HS Chamber Singers performing Mack Hayes' song "Go Go Astros." Anyone who was in Houston in the 80s will fondly remember this song being played at games in the Astrodome. Go Astros! #TakeItBack pic.twitter.com/W0TWGez4qD

— Clear Creek Choir (@ClearCreekChoir) October 12, 2019
That's totally how I think I sound when I sing in the shower, but these students aren't messing around.
The song, "Go, Go Astros," is an admittedly catchy rallying song written by Mack Hayes for the Astros that was played at the Astrodome from 1980 until around 1987. The song essentially disappeared out of the public consciousness for years, until it was dug back up by dedicated fans a few years ago, when the Astros marched back to the World Series.
Kudos to Clear Creek High School for bringing it back once again -- because their rendition is just fantastic.
Should the Astros defeat the Yankees and make it back to the World Series, we can pretty much attribute it to this song coming back into the conversation.
Teams in this article:
Topics in this article: