Leaving the door open slightly before abruptly slamming it shut is just mean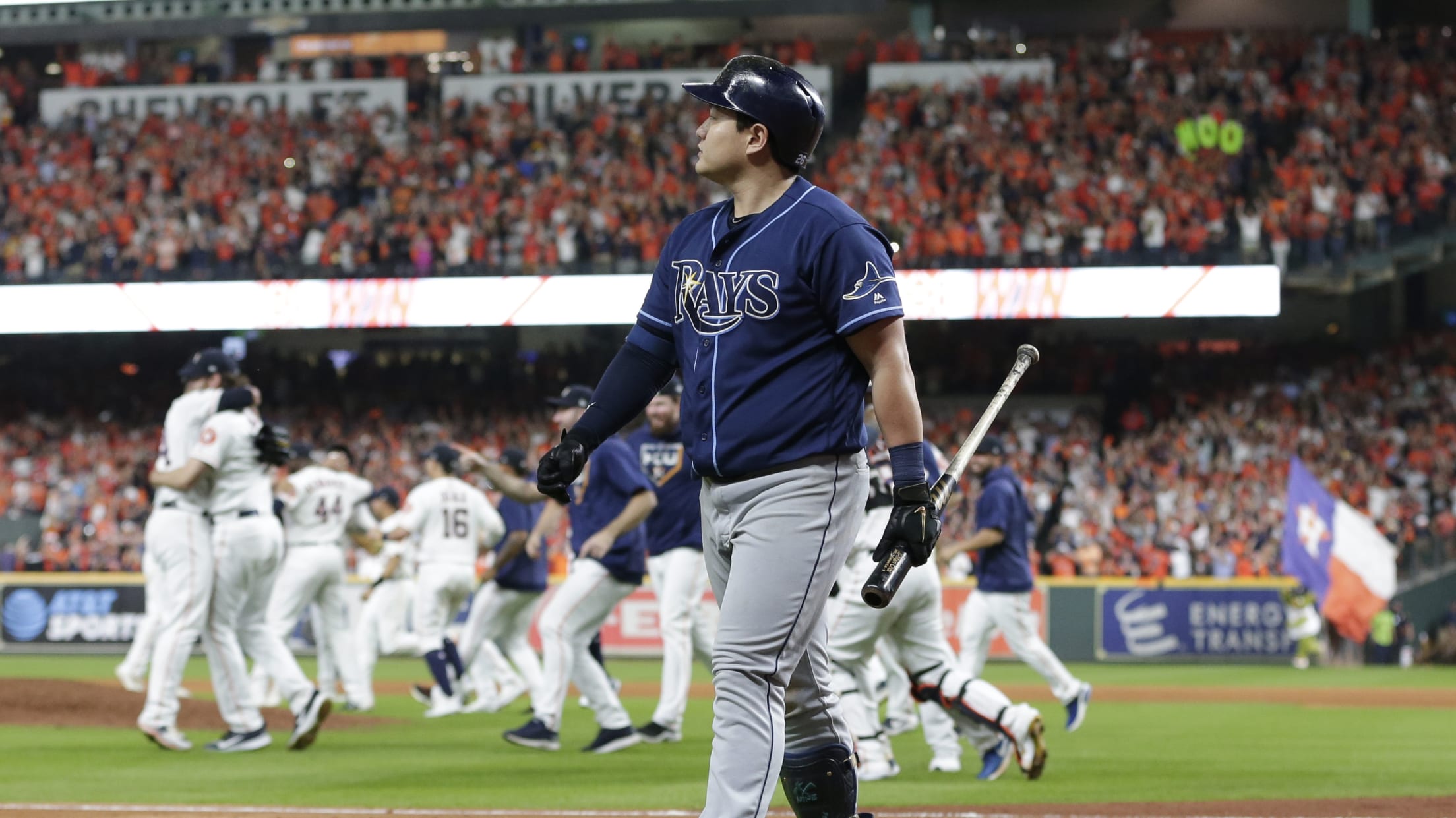 I feel bad for the Rays -- they really thought they had a chance. I did, too, honestly.
Taking on the Astros is no easy challenge. The team won 107 games, outpaced the entire American League and laughed its way into October, becoming the villains they were destined to be in the process.
When Tampa Bay locked horns with Houston in the ALDS, most expected the Astros to advance on their way to an inevitable ALCS showdown with the Yankees. And that's what happened, after Houston won Game 5 on Thursday night, 6-1.
But the way Houston went about it? That was pure bully material, like an older brother owning his little bro in an arm wrestling match after giving him a few seconds of hope by holding back before slamming his arm down on the table, asserting his dominance.
The Rays and Astros didn't arm wrestle, but Houston did blow a 2-0 series lead, succumbing twice in Tampa Bay to force a decisive Game 5 back on its home turf.
The Rays were back in it! David ready to slay Goliath, ruin the narratives and shock the world!
All they had to do was win one more game and they'd have pulled off the impossible, taking down the mighty Astros before heading to the Bronx to battle their AL East foes once again.
It was then, after having all that hope, that they ran into Gerrit Cole and the dream-killing Astros, who stomped all over the Rays' hopes of an epic comeback with a flick of the wrist, a few dingers and a brick wall of a pitching performance that can be best described as "cheat code stuff."
99 for No. 100. #ALDS pic.twitter.com/hZ5NCpCfbc

— MLB (@MLB) October 11, 2019
99-mph fastballs on your 100th pitch? That's just not fair. Sheesh.
Every classic story arc needs that element of drawing out the big finale. A three-game sweep by Houston would have been boring. Sure, it would have showed them bullying the Rays like the superteam they are, a three-headed Hydra of aces in the form of Cole, Justin Verlander and Zack Greinke just totally suffocating the opposition like it was supposed to.
But baseball has a funny way of catching us off guard sometimes. The Rays very nearly did turn the tables on Houston -- the two games they won on their home turf put the Astros on the ropes, one more misplayed game away from a shocking Game 5 defeat at home -- but Houston merely waved it all off, as if to say, "That's cute, guys, but nah. Nice try, though!"
.@Astros are ready to #TakeItBack. pic.twitter.com/TNhA75DcXN

— MLB (@MLB) October 11, 2019
The Astros are Lucy, and the Rays are Charlie Brown. Just ... so ... close!
The Rays knew they were underdogs, and admirable ones at that. Their scrappy style of play let them sneak up on everyone, a blend of quiet confidence and "We don't care what you think!" adding up to give Houston a run for its money. In the end, it was a heroic battle from the Rays, pushing baseball's best to its limits ... but it was just too much.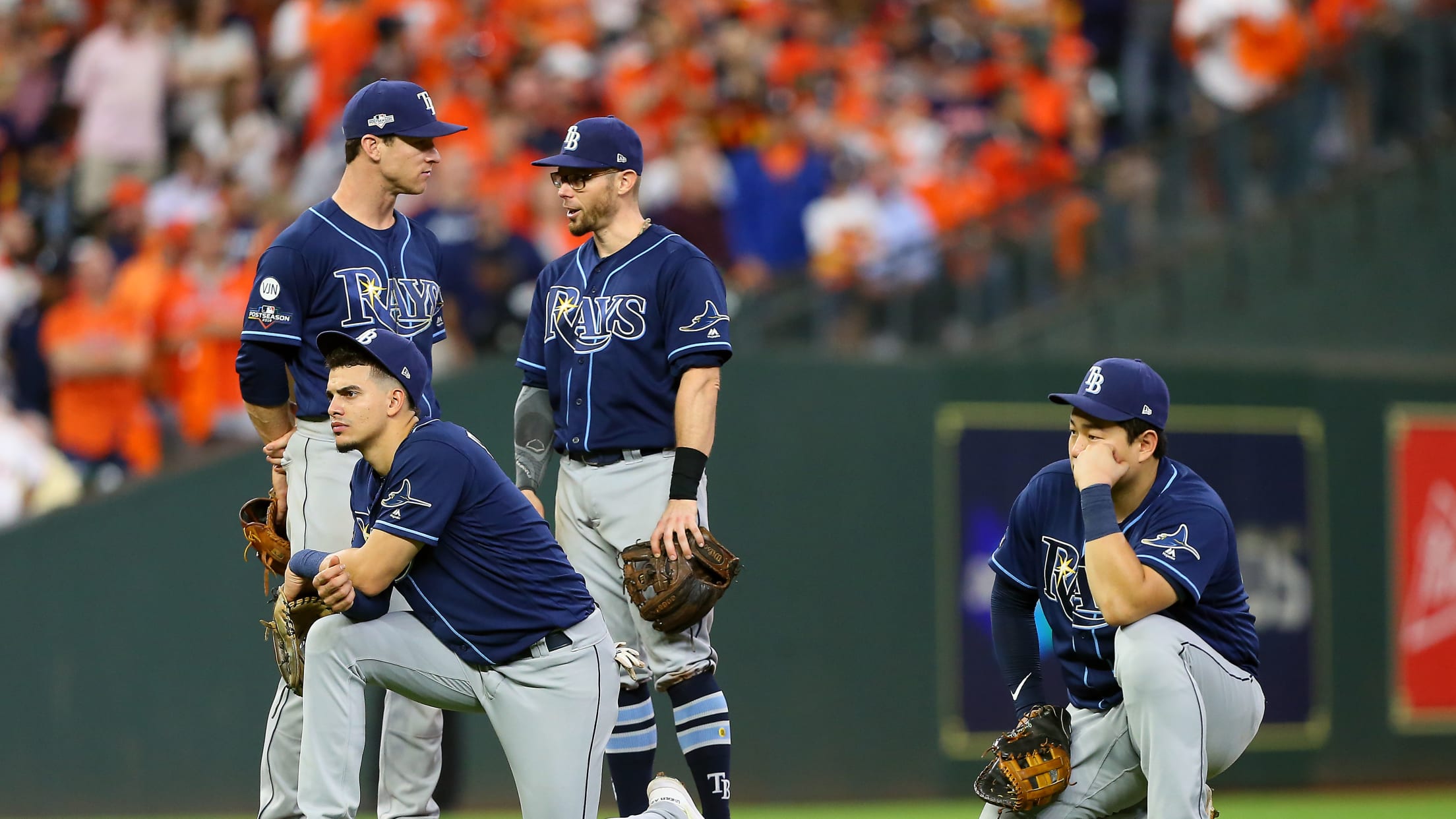 The Astros were too strong, the arm wrestling match just a bit too skewed on one side. It made for some excellent theatre, though.
Teams in this article:
Players in this article:
Topics in this article: