The Astros aren't just here to win -- they're here to be the new Yankees, the team you love to hate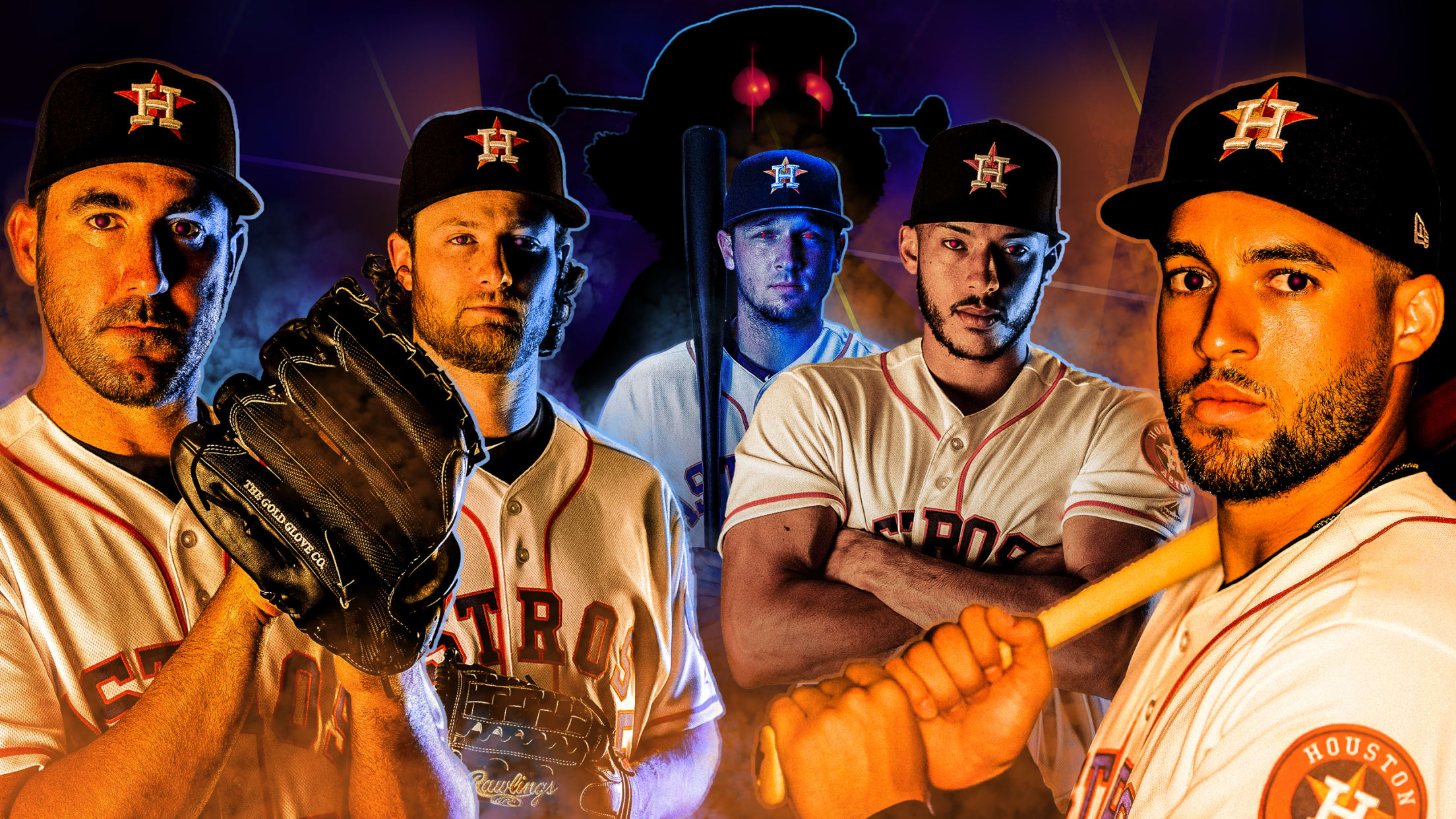 After a century or so looming over just about every aspect of American (and global) pop culture, "the Yankees" doesn't just refer to a specific group of 25 baseball players. It's a title, a state of mind. The Yankees don't just win; the Yankees treat winning as a birthright, and heaven help you if you get in their way. The Yankees aren't just the team everyone loves to hate; they love being the team everyone loves to hate.
Which presents us with a bit of a problem. The current batch of Bronx Bombers, while no doubt very good and very fun, don't have quite that same bite -- their stars are guys like Aaron Judge and Didi Gregorius, who spend their time in between launching dingers doing stuff like learning to play the piano or inspiring buddy comedy franchises.
It's all very nice, but I ask you: Is nice what we really want? Where's the pettiness? Where's the unrepentant trash talk? Where's the instinct that says "one World Series isn't enough -- we want five, and here's another All-Star added to our roster to prove it, just because we can"?
I'll tell you where: It's in Houston, home of the next great villains in American sports.
Exhibit A: That man right there is Astros All-Star third baseman Alex Bregman. Last October, he openly trolled Red Sox pitcher Nathan Eovaldi prior to their matchup in the ALCS, only to watch Boston bounce Houston from the postseason on its home field.
His response? Go full LeBron and predict several more championships for your team, then tell a podcast that "there's no other city that I would like to beat more this year than Boston," then, after hitting your first homer of 2019, walk immediately to the nearest dugout camera and tell the world, "We're back."
And that's become something of a theme. Sure, Houston won it all in 2017, its first World Series in franchise history, but if you thought that would breed some sort of complacency ... well, you misunderstood just who these Astros are. They emerged this spring with a new slogan: Take It Back. It's on their website. It's on their Twitter account. It's on their adorable fuzzy green alien mascot's Twitter account as he glowers at you from the Iron Throne:
Ready to take back the throne! #GoTMLB #TakeItBack pic.twitter.com/QjmFf5NuLf

— Houston Astros Orbit (@OrbitAstros) May 7, 2019
(Lest you think that Orbit's inarguable cuteness somehow mitigates Houston's burgeoning villainy: Think again.)
The Astros have played like a team possessed this year, entering Wednesday at 69-39 with a postseason spot already all but sewn up. They had a loaded offense. They had a rotation featuring two aces in Justin Verlander and Gerrit Cole. They were World Series favorites. So naturally, just before the Trade Deadline, they they dealt top prospects for Cy Young winner Zack Greinke, then responded like a cat hiding a canary in its mouth:
Gerrit Cole was really fired up about the Zack Greinke trade. "There was some hooting and hollering and like 4:08, I think, is when it broke and AJ came in with a big-ass smile. We were very excited." pic.twitter.com/zjObtXc35G

— Brian McTaggart (@brianmctaggart) July 31, 2019
Look at that smirk! Just the thought of how much better his team is than yours is making Gerrit Cole drool. And again, this is all coming from a team that won a World Series less than two years ago.
To which we say: GOOD. Remember every slight. Never forgive. Literally tip your hat to the haters. We don't need 30 teams full of best friends. We need a team that will accept nothing less than beating your brains in and salting the earth behind them. Obnoxious? A little. Over-the-top? Absolutely. But every story demands a villain, someone who turns you into the Arthur meme without even realizing it. And if the Yankees don't want to do it, well, another team will just have to pick up the mantle.
Teams in this article:
Players in this article:
Topics in this article: