This is how you unravel the best pitcher on the planet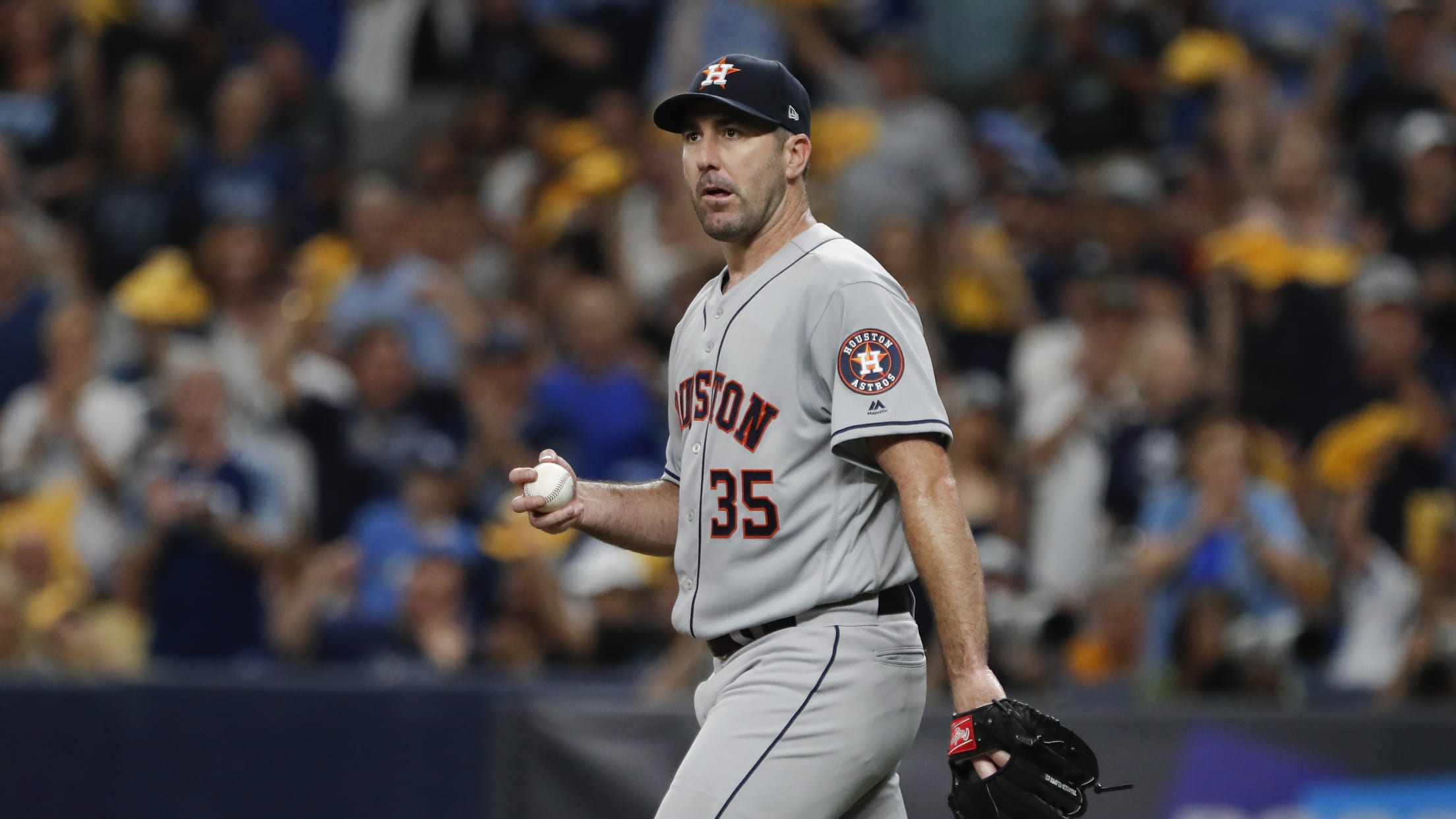 Justin Verlander has been almost unstoppable since joining the Astros in 2017. He's been steamrolling opposing hitters left and right while striking them out with reckless abandon. You can't really blame them either, because what exactly are you supposed to do against this?
Justin Verlander, 92mph Fastball and 87mph Slider, Overlay pic.twitter.com/Ldr4CxWQis

— Rob Friedman (@PitchingNinja) September 18, 2019
Those pitches look nearly identical out of Verlander's hand. It's ridiculous. He's ridiculous.
Given the way that this potential Cy Young Award winner dominated the Rays in Game 1, it seemed pretty darn unlikely that they could solve him in the win-or-go-home Game 4 on Tuesday night, even with Verlander appearing on short rest.
Fortunately for the Rays, they were home. When they struggled in Game 1, Verlander had the boisterous Astros fans on his side in Houston. He had the weird train in deep left field, he had his supermodel wife Kate Upton and he had an entire city at his back. The Rays-friendly crowd at Tropicana Field was not about to let Verlander feel those same creature comforts at all.
Verlander started off shaky when Tommy Pham took him deep in the first, and thanks to the pure fan noise, it just escalated from there.
The start @RaysBaseball was hoping for. #ALDS pic.twitter.com/vfxm2xfM1Z

— MLB (@MLB) October 8, 2019
Hot start. 🔥#StayHungry pic.twitter.com/D4KRHyt1RE

— Tampa Bay Rays (@RaysBaseball) October 8, 2019
The noise was simply deafening.
THE TROP IS GETTING LOUD!@RaysBaseball has put up 3 runs on Verlander in the 1st! pic.twitter.com/8lWgLDdY1x

— FOX Sports: MLB (@MLBONFOX) October 8, 2019
This was definitely not what Verlander expected to see after one inning of play. It was only the second time all season long that he had allowed more than two runs in the first frame.
Does this look like a guy who felt comfortable out there on the mound?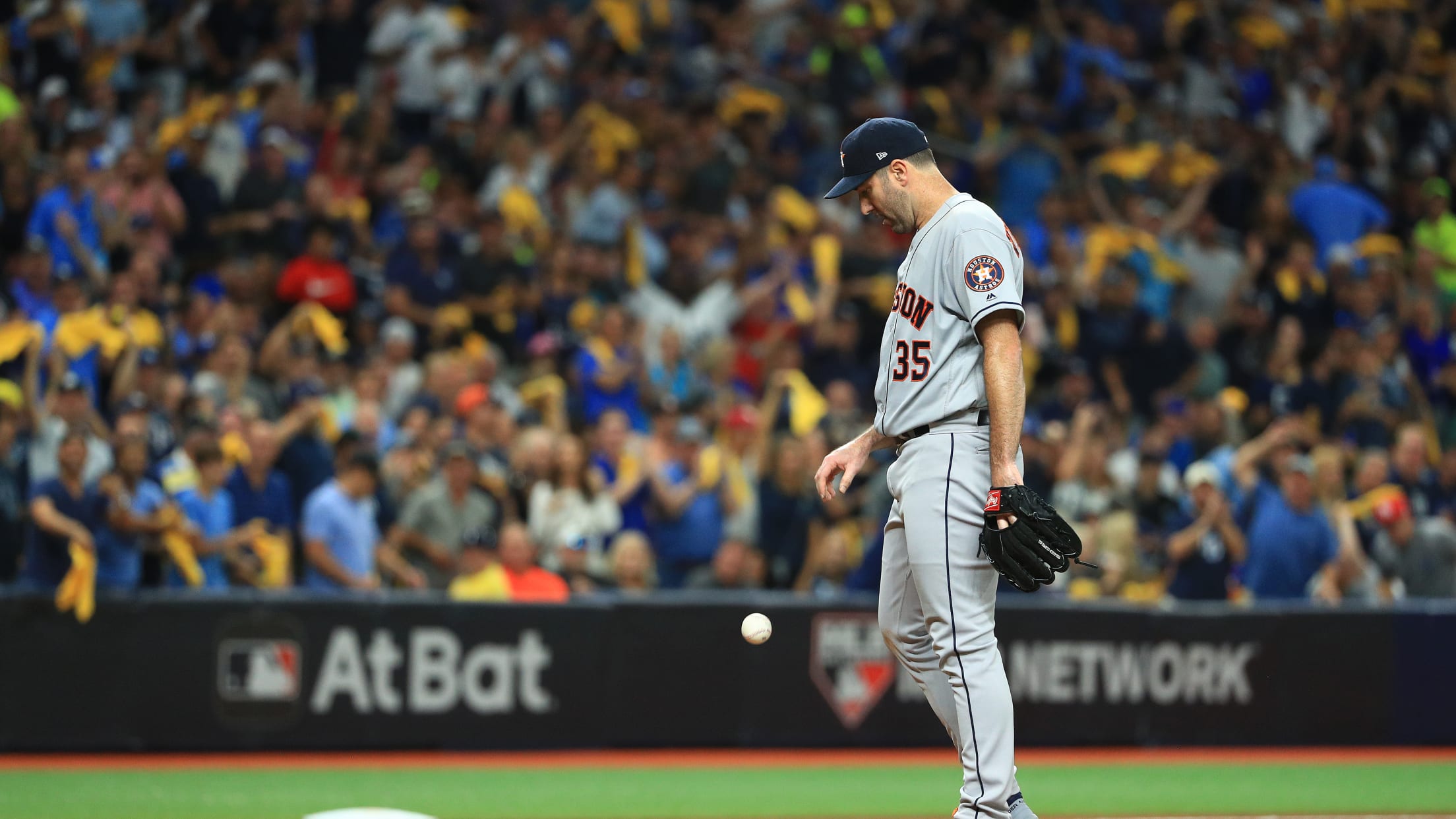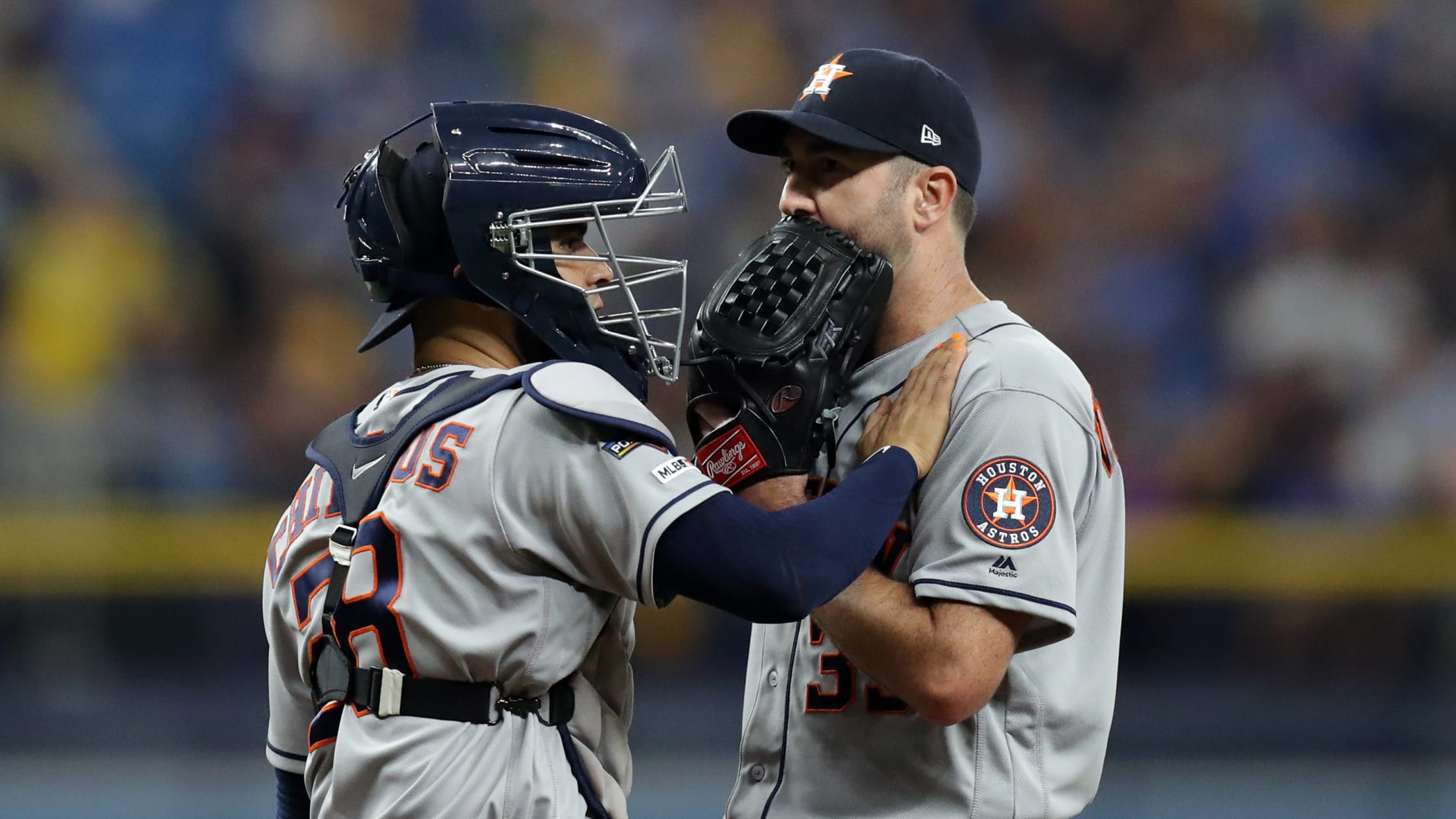 Verlander just didn't look quite right. I hadn't seen him look that rattled since Pablo Sandoval ruined his long-awaited return to the World Series in 2012, back in Verlander's days with the Tigers.
Tropicana Field only got more electric as the game went on. A parade of Rays relievers kept the Astros' bats quiet while the defense silenced any semblance of a Houston rally with a nearly perfect baseball play.
Verlander was the unlucky benefactor of the Rays' surging momentum, as Willy Adames immediately followed his superb relay with a blast to lead off the fourth.
Trop crowd reaction to homer off catwalk by #Rays Adames pic.twitter.com/BGciAEfZD3

— Marc Topkin (@TBTimes_Rays) October 9, 2019
Before the inning was over, Verlander was removed from the game, fully conquered by both the Rays' offense and a rowdy crowd.
That's how you successfully deploy your home-field advantage and force a Game 5.
Is there a word for this? #StayHungry pic.twitter.com/Vl9rwPZgIS

— Tampa Bay Rays (@RaysBaseball) October 9, 2019
Teams in this article:
Players in this article:
Topics in this article: