The best way to silence a roaring crowd is with a parade of bat flips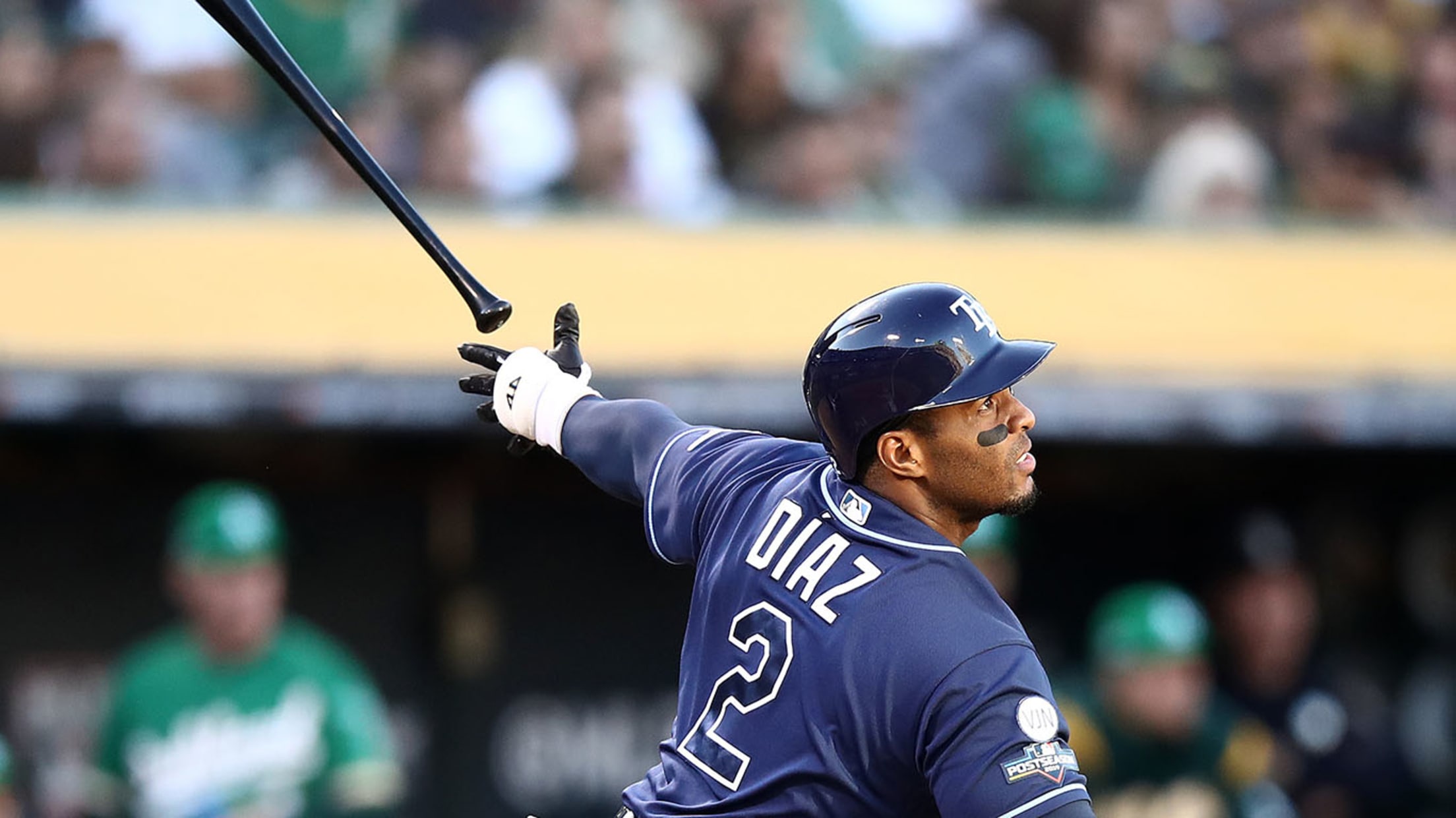 Everyone knows that home field advantage is a huge factor in the postseason. Every game sells out, but more than that, the fans in attendance dial it up to 11 for the most important games their team will play all year. In a one-game Wild Card Game, the home crowd gets even rowdier.
On Wednesday night, the Rays faced an incredibly loud crowd of over 54,000 people at the Oakland Coliseum. That's an intimidating atmosphere, particularly when your entire season depends on winning that game. No team can withstand that for nine full innings and emerge victorious.
So, what do you do? You have to silence the crowd. And, how do you do that? According to the Rays, it's by hitting dingers and flipping bats. In the first at-bat of the game, first baseman Yandy Díaz hit a home run to right field and unleashed a spring-loaded bat flip to mark it.
Oh, we playing loud? pic.twitter.com/dwiCPN15BM

— Cut4 (@Cut4) October 3, 2019
No matter how loud the bat flip, a one-run lead wasn't going to be enough to keep over 54,000 fans with postseason fever quiet for long. So, the following inning, outfielder Avisail Garcia hit a massive home run of his own to straight center field. Like Díaz before him, Garcia added a flip of his own to emphasize the point: He was going to make sure the Coliseum got quiet and stayed quiet.
How to silence 52,000+ in one bat flip. pic.twitter.com/9gQ8KXnQFs

— Cut4 (@Cut4) October 3, 2019
By the time Díaz stepped back up to the plate in the third inning, the Oakland crowd had clearly been defeated. As his second home run sailed out of the park and he flipped his bat once more, you could hear that the fans were somewhere between the denial and anger stages of grief.
You'll want the sound on for a priceless reaction from an A's fan. pic.twitter.com/2QUr64Mhg5

— Cut4 (@Cut4) October 3, 2019
Like a good teacher, the Rays kept repeating the crucial point they were trying to make: The best way to silence a crazy Wild Card crowd is to hit dingers and celebrate them with impunity. When you play that loud, no crowd can possibly keep up.
Teams in this article:
Players in this article:
Topics in this article: