Justin Verlander's cheering section of Kate Upton and baby Genevieve was too cute for words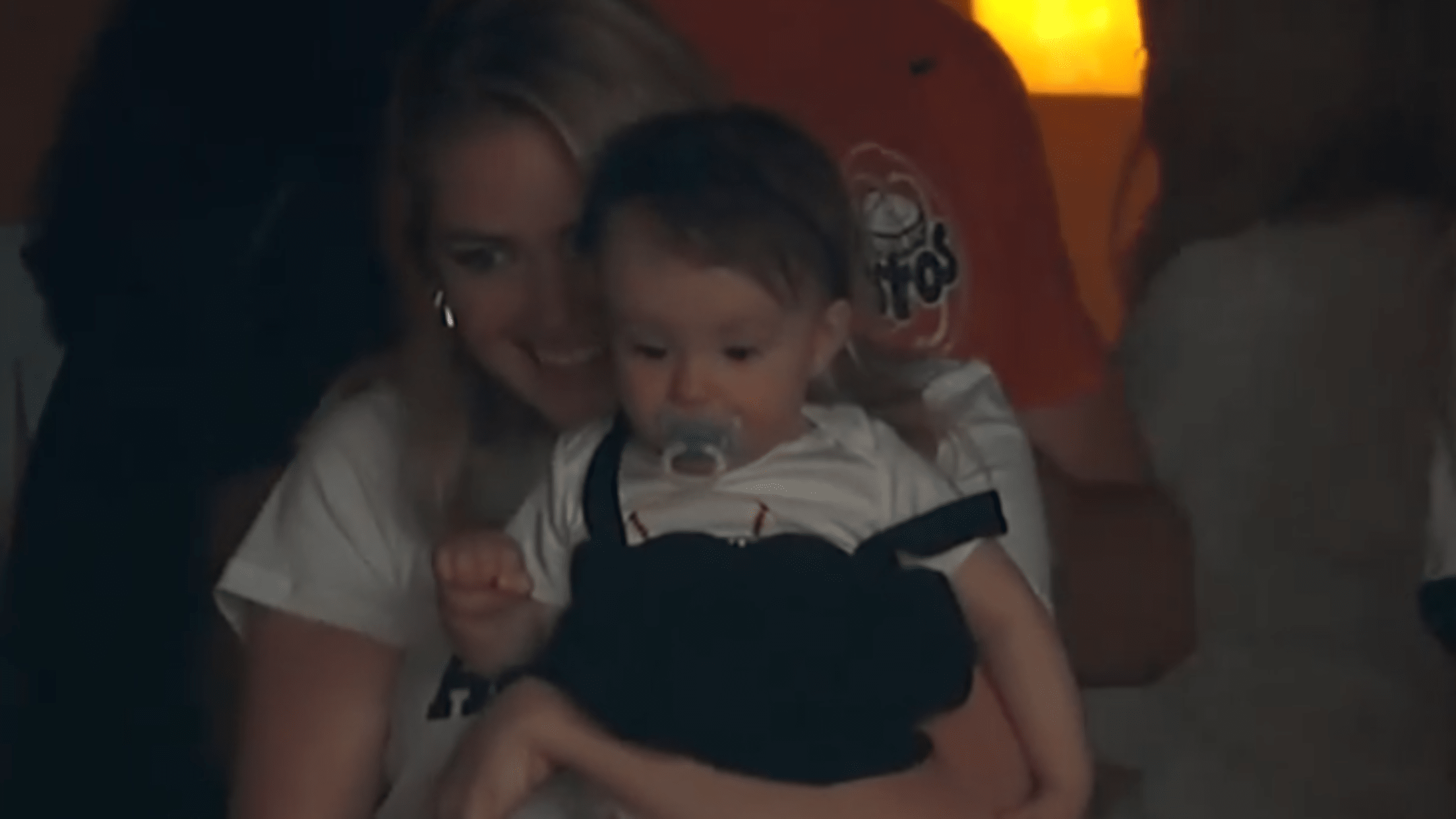 It's OK if you didn't have as great a day on Friday as Justin Verlander. Nobody did.
The veteran pitcher stepped up in Game 1 of the AL Division Series on Friday afternoon at Minute Maid Park and thoroughly dominated the Rays in the Astros' 6-2 series-opening win. It was the sort of suffocating pitching performance Verlander seems to put together whenever he pitches in October, as the Rays really had no shot as long as he was on the hill.
But Verlander wasn't just pitching for his team on Friday. He was pitching for his family, specifically his wife, Kate Upton, and their adorable daughter, Genevieve Upton Verlander, who were watching him from a suite in the ballpark.
After sailing through seven innings, Verlander capped off his absolutely perfect afternoon with a beaming smile-and-wave from the dugout up to his personal cheering section, and ... well, this will make you feel all warm and fuzzy, unless you're a robot incapable of emotion:
Proud wife, proud daughter -- who can already wave hi to Dad before turning a year old! -- and a pitcher at the top of his game.
Must be nice to be Justin Verlander right now.
Adrian Garro joined MLB.com in 2016. Throughout his travels, both Bartolo Colon and Vin Scully have placed their hands on his shoulders. Not at the same time, though. That'd be amazing.
Teams in this article:
Players in this article:
Topics in this article: