The Washington National Cathedral children's choir is here to get you pumped for the Nationals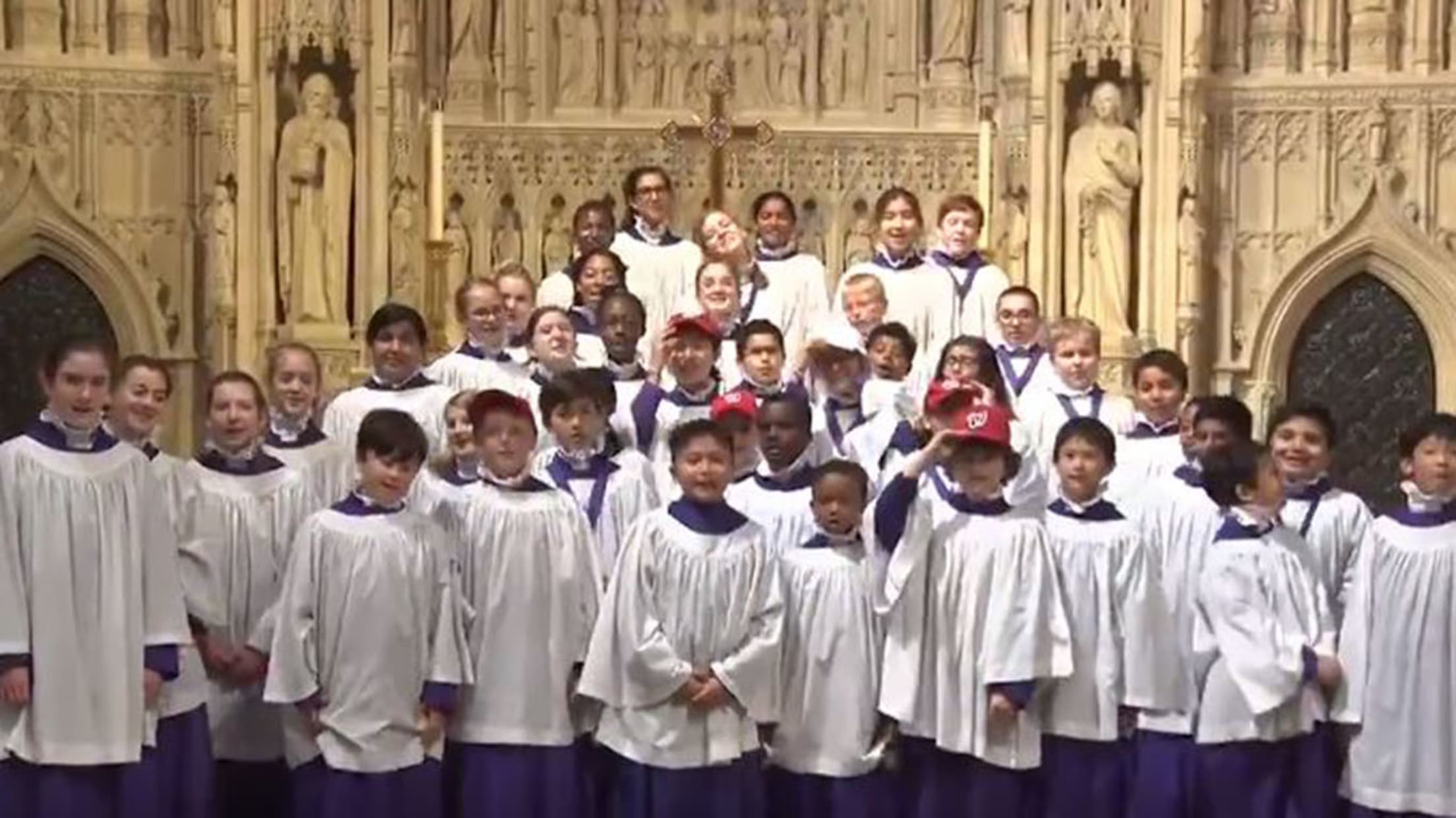 There's nothing like a big postseason game to bring an entire city together in support of the team. Wherever you go, people are showing their support. The cashiers at the grocery store are all wearing hats. The bus driver cheers on the team after announcing the next stop. You know things are really serious when religion gets involved. Priests will lead prayers for the team in the hopes of bringing about some divine intervention.
After a thrilling victory Tuesday night in the NL Wild Card Game, the Nationals open the NLDS against the Dodgers on Thursday -- and D.C. brought out the big guns to push its team to a win. That's right, the children of the National Cathedral choir lent their angelic pipes to the cause:
WATCH: Washington National Cathedral choristers sing "Take Me Out to the Ball Game" in honor of the @Nationals playoff bid. More: https://t.co/JAuM5U3Dnt (📹: Courtesy of @WNCathedral) pic.twitter.com/0DHYchqlTw

— WTOP (@WTOP) October 3, 2019
What starts sounding like a solemn hymn, quickly turns into a party at the cathedral, complete with Nats hats, dancing and even a team cheer to cap things off.
Forget the standard pump-up music that blasts in every clubhouse before big games. This is the new anthem of the postseason. If this doesn't get you ready to take the field under the bright lights, you don't have a pulse.
Teams in this article:
Topics in this article: