This photo of Juan Soto with his dad is everything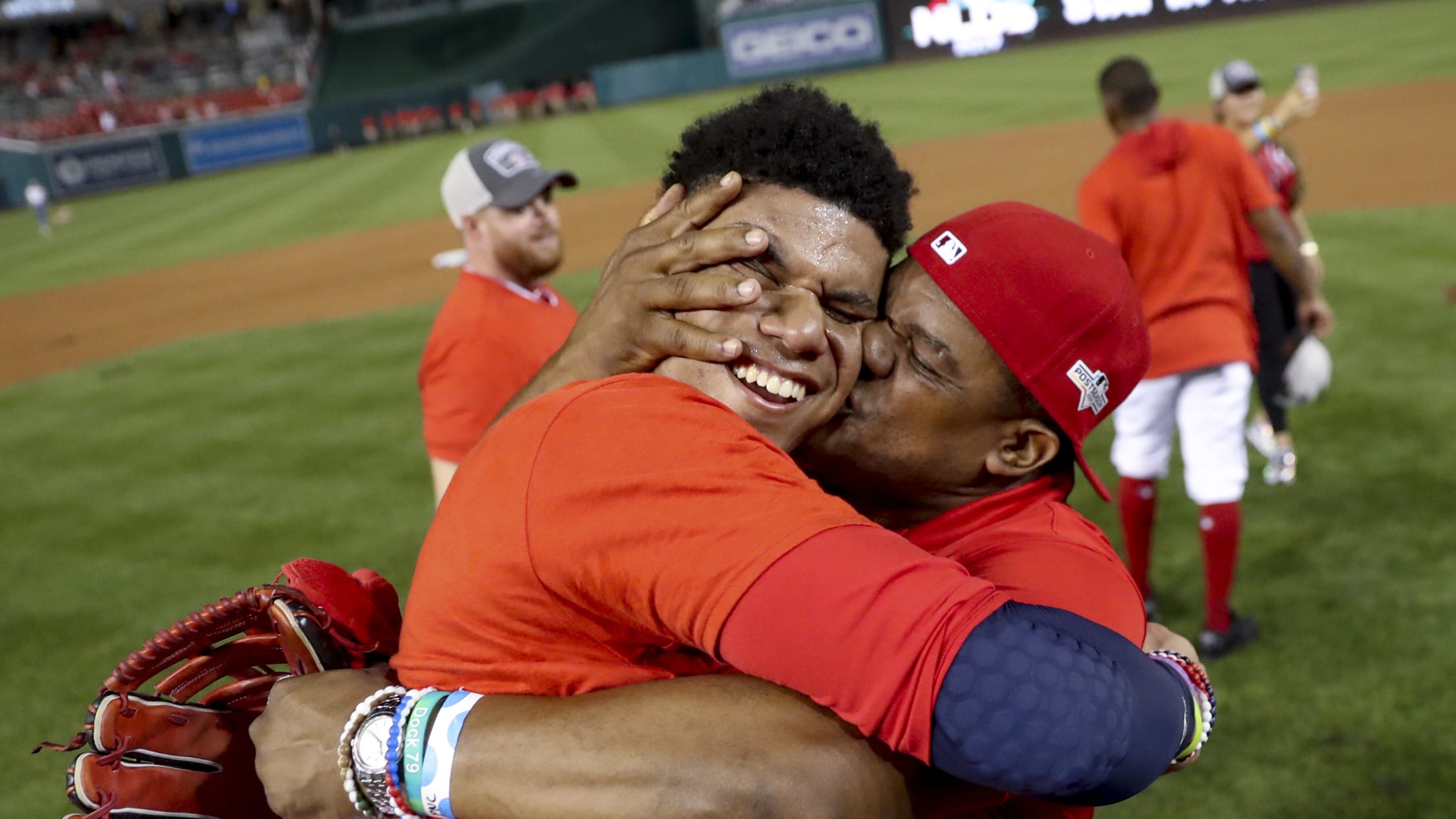 Every kid wants to make his or her parents proud.
Instilled in us from our youth is that ideal, that goal, of growing up and doing things that Mom and Dad can brag about to their friends. Maybe we want to be a firefighter and save lives, or become a movie star. Maybe the band will finally take off.
Or maybe, if you're really lucky, we'll be a generational baseball talent, get a big hit in a crucial postseason game in front of thousands of people (and millions more on TV at home) and leave our dad so overcome with excitement that he tackles us to the ground in celebration after the game.
Juan Soto getting celebratory tackled by his dad is so amazing. pic.twitter.com/8atUzu4Ck2

— Cut4 (@Cut4) October 2, 2019
AND he got a kiss, too. Who cares if this might be embarrassing? It's everything.
Juan Soto celebrating with his dad is amazing. #JugamosDuro pic.twitter.com/Q80VO0Z09V

— MLB (@MLB) October 2, 2019
That's the fate that Nats phenom Juan Soto found on Tuesday night, after the 20-year-old picked up the game-winning hit in Washington's history-rewriting Wild Card Game win over the Brewers.
That's a happy dad. That's the happiest dad, even.
That's the dream, really, and Juan Soto is living it.
Teams in this article:
Players in this article:
Topics in this article: