No one has gone through as much anguish and euphoria in a hurry as this Astros fan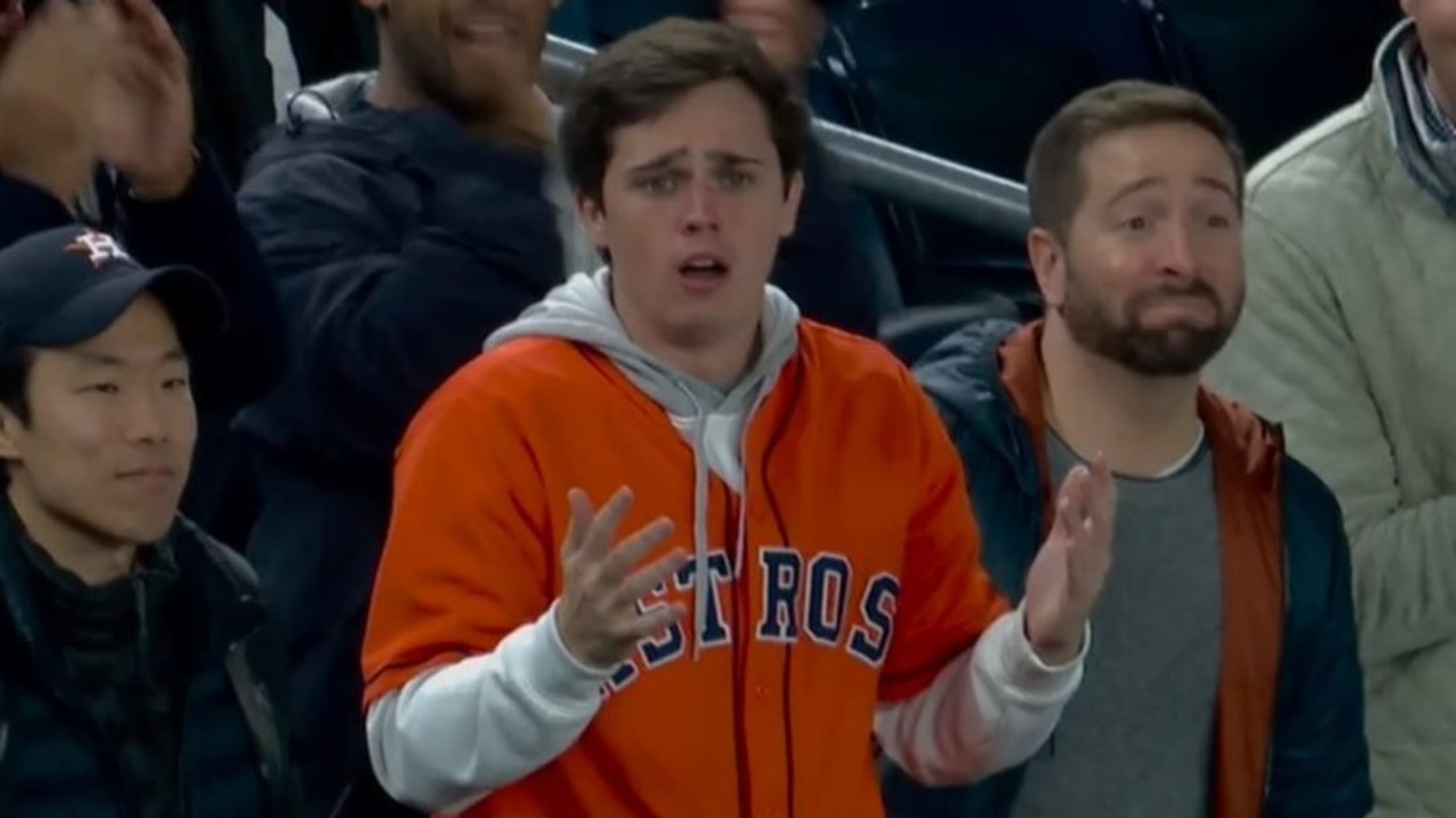 It's excruciating to be deeply invested in something that you cannot control in any way, shape or form. You can try, but no matter how hard you cheer (or boo), it's just not going to make a difference. That's often the pain of being a sports fan, but it also makes the potential joy so much more breathtaking.
Watching a crucial game live simply broadcasts all of your deepest emotions for a bigger audience -- one that only expands when the TV cameras happen to find you. Just ask the Astros fan who made a trip to Yankee Stadium for ALCS Game 4 and almost saw the decision blow up in his face during the very first inning.
That's because starter Zack Greinke did not have any command of the strike zone during his first trip through the Yankees' batting order. He walked three men, and the third brought in the first run of the game, sending the aforementioned Astros fan into pure despair:
When things definitely aren't going as you've hoped. pic.twitter.com/c1JIjDliBF

— Cut4 (@Cut4) October 18, 2019
It's a brutal feeling. The bases were still loaded with the dangerous Gary Sánchez coming up. Another hit and Game 4 could get away from the Astros in the blink of an eye. The series could be tied before they know it. The season could be about to end.
Was that an almost-impressive roller coaster of extrapolation? Possibly. But you just can't help but imagine the worst.
Fortunately for this fan, Greinke fanned Sánchez to escape the inning. He could breathe a sigh of relief, and then exult when George Springer put the Astros in front with a three-run homer ... and then again when Ryan Pressly came on in relief of Greinke to help the Astros escape another tenuous situation in the fifth.
All of Houston when Pressly got out of that jam. pic.twitter.com/NoFzzmgFlT

— Cut4 (@Cut4) October 18, 2019
The bases had been loaded again, and Pressly fanned a pair of sluggers to keep the Astros in front. The Astros fan was ecstatic. Nothing could get better than that.
For Yankees fans who watched that rally fall apart? Well ... the reaction was a little different.
I'm sure he's fine pic.twitter.com/F0NYO0jwTA

— Paid man gets bored (@cjzero) October 18, 2019
If anyone can understand what this guy is going through, it's that Astros fan. It almost literally just happened to him.
Teams in this article:
Topics in this article: