Devon Travis' routine catch on a popup very nearly ended in disaster
Kurt Suzuki hit a high popup to lead off the fifth inning of the Blue Jays' 9-6 win over the Twins on Sunday. With plenty of time, Toronto second baseman Devon Travis jogged over, waved his teammates off and positioned himself under the ball. He had it the whole way.
But when the ball finally reached his glove, he learned an important lesson: If you call for a catch, you better make sure you actually catch it.
Now, Travis did come up with the out, eventually. But what started as the most routine of plays very nearly ended in disaster: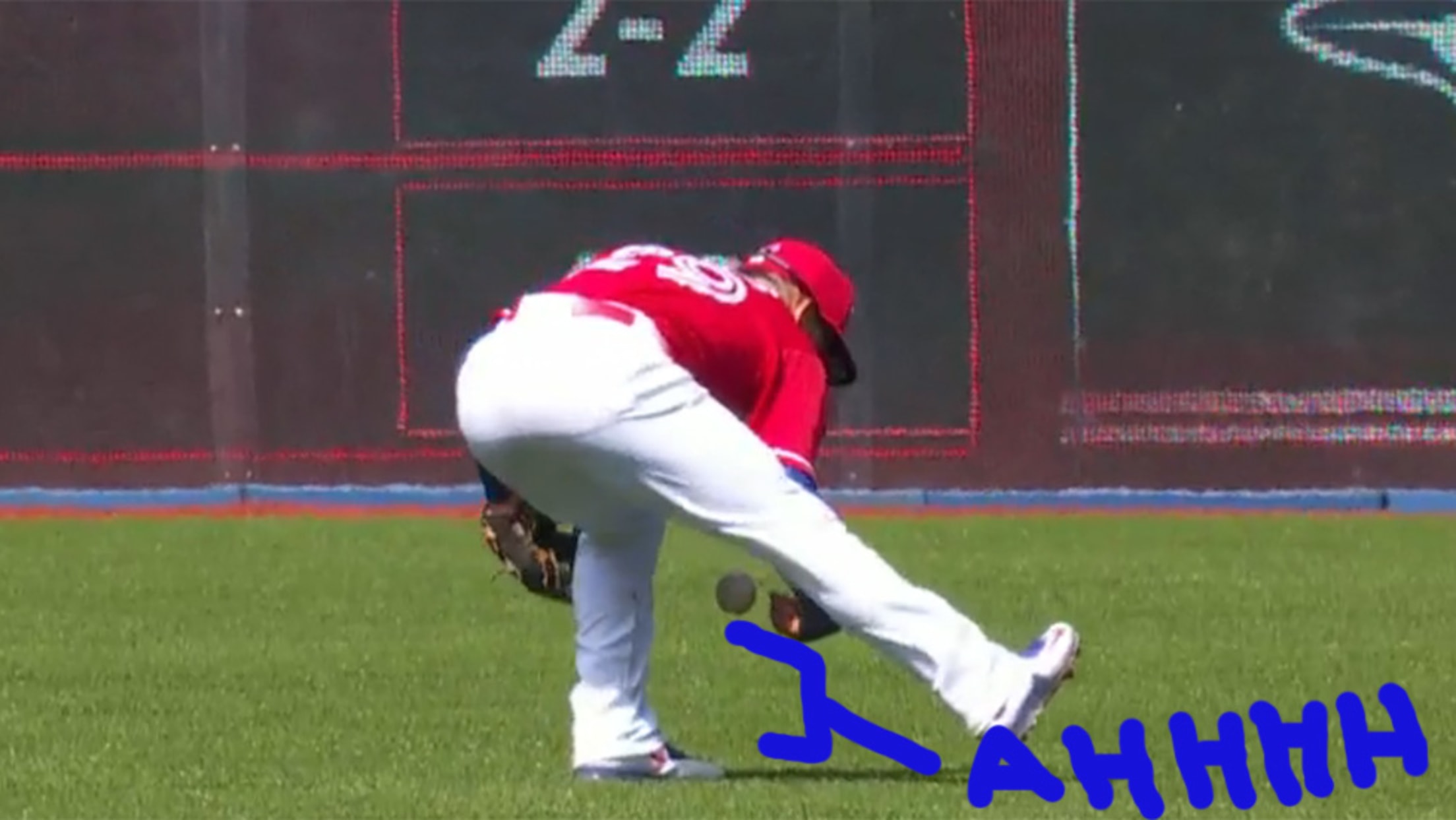 Nothing like adding a wrinkle of suspense to ordinary proceedings.
The Twins scored four runs that inning to take a 5-2 lead, anyway. But the Blue Jays, probably inspired by Travis' comeback over the forces of gravity, ultimately pulled out the victory.
Teams in this article:
Players in this article: