Didi Gregorius is now drawing hilarious portraits of his teammates after Yankees wins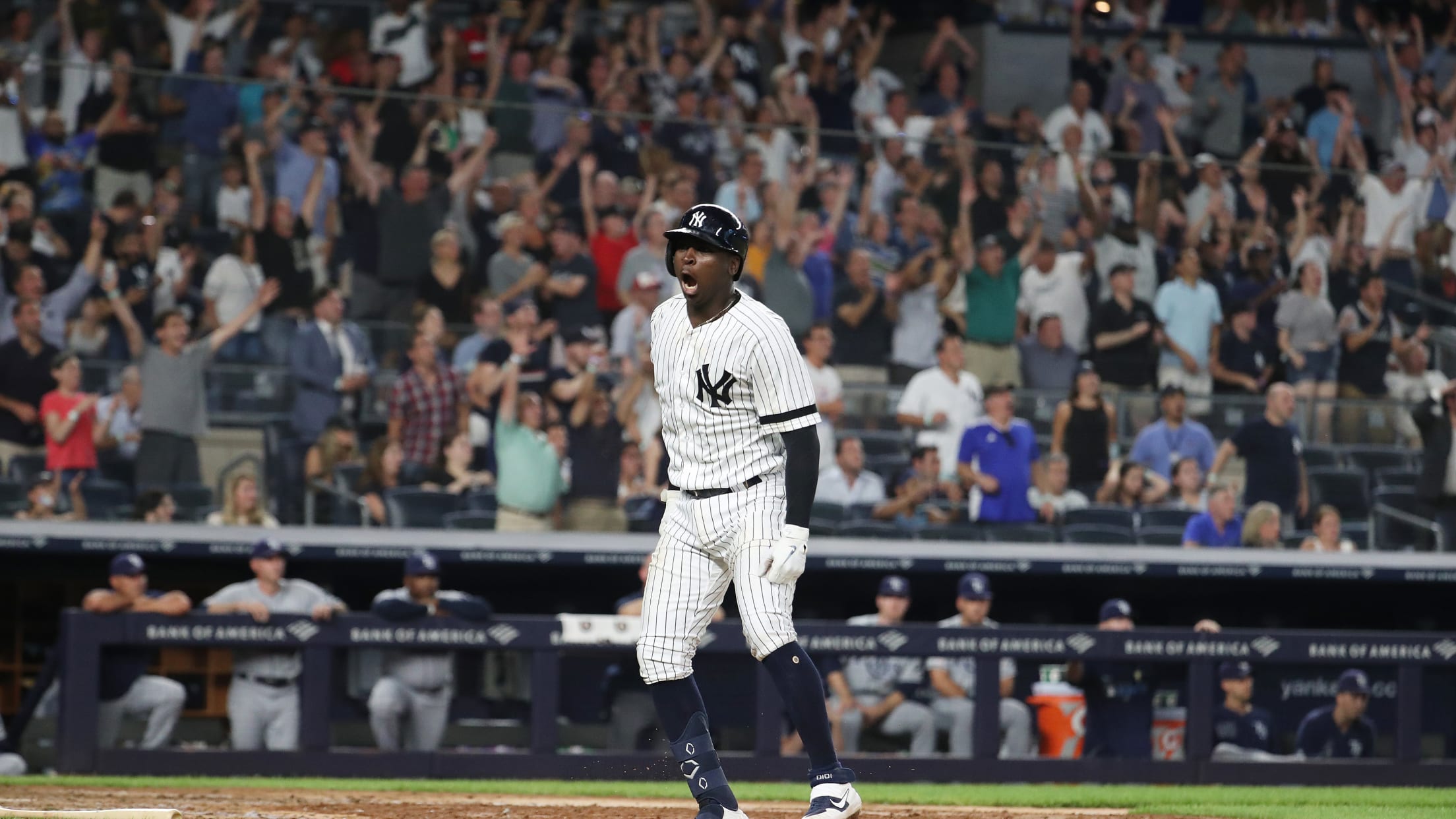 When Didi Gregorius smashed a back-breaking, put-the-game-away grand slam against the Rays on Tuesday night, it was an amazing moment -- but it showcased only a small fraction of Gregorius' skills. Yes, the Yankees shortstop and fan favorite plays slick defense and can crush dingers with the best of them, but he's not just a ballplayer: He's an artist.
While on the injured list this year, Gregorius spent all that free time creating an animation to announce his return:
He also created a custom guitar for the All-Star Game:
Known for the postgame emojis he would tweet to celebrate Yankees victories, the infielder has upped his game this year. How? By creating hilarious spot-on illustrations of his teammates. Edwin Encarnacion's signature move is his parrot wing while rounding the bases after a homer, so of course, he gets an eye-patch and parrot on his shoulder. DJ LeMahieu, who was dubbed "The Machine" by Gary Sanchez for his hitting prowess, gets a Terminator makeover while he spins on the 1s and 2s. And Aaron Judge? Well, he gets a gavel that's fit for a man built like a mountain:
Not only are these very fun and, I'm sure, a hit with his teammates, it's also amusing to think of Didi hunched over his tablet in the dark of the clubhouse, refusing to go home until his artwork is finished.
Never change, Didi.
Teams in this article:
Players in this article:
Topics in this article: