Didi Gregorius' swing was seemingly designed to hit home runs in Yankee Stadium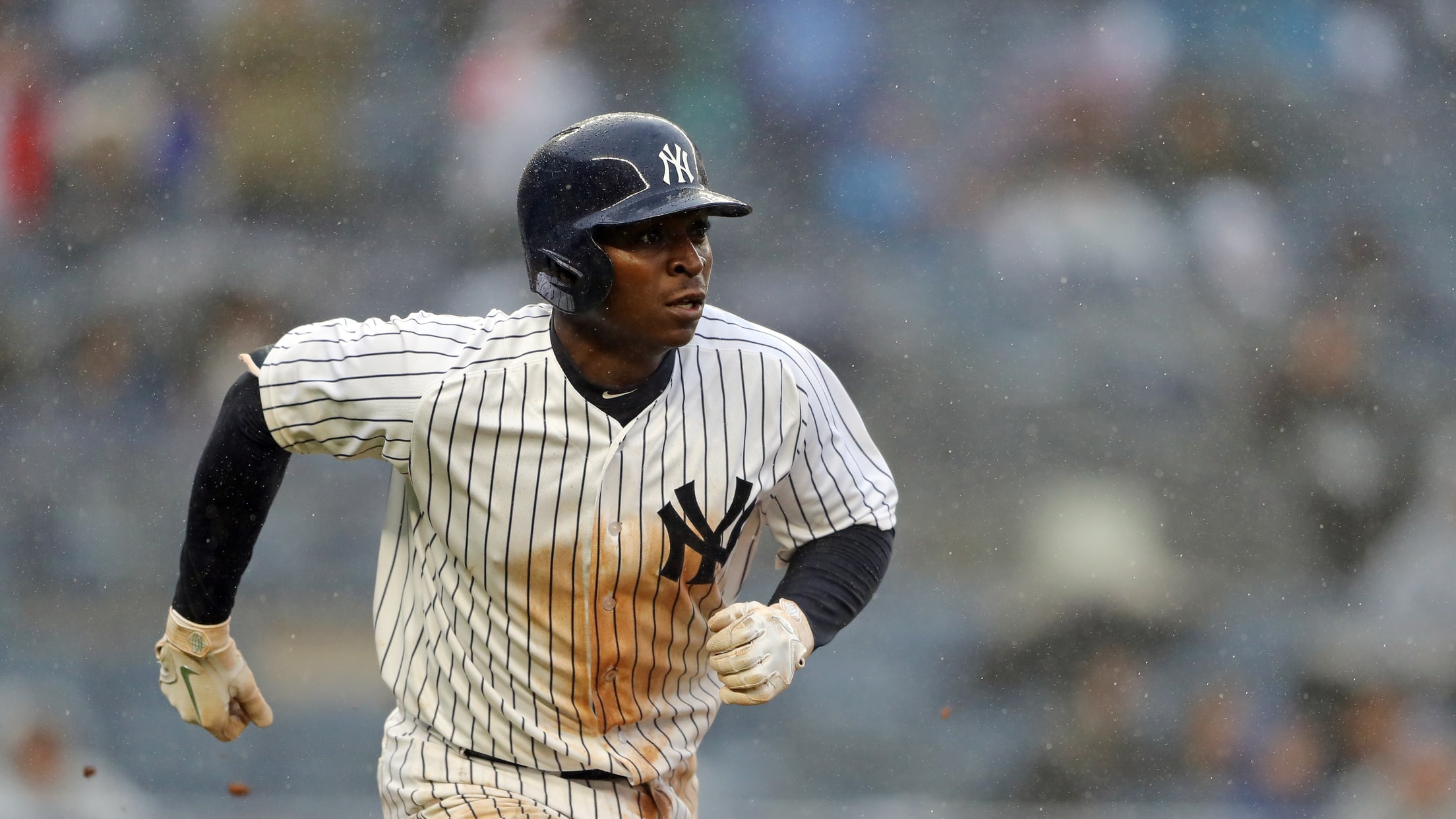 (Alex Trautwig)
Yankees shortstop Didi Gregorius launched his seventh home run of the year on Monday night against the Twins, a grand slam to right field that brought his RBI total to a Major League-leading 24.
Gregorius' development over the last few years from a promising slick-fielding shortstop with a solid bat to a dynamic offensive threat hitting third in a lineup with Aaron Judge and Giancarlo Stanton is nothing short of astonishing. The 28-year-old has catapulted beyond any expectations Yankees fans had for the daunting task of replacing Derek Jeter and has established himself as one of the premier shortstops in all of baseball.
A big part of this development for Gregorius has been his capitalization on the dimensions of the park he's called home since arriving in New York. It's no secret that right field at Yankee Stadium has been friendly territory for a number of left-handed power hitters in recent years -- looking at you, Curtis Granderson -- but Gregorius was not considered a power hitter when he first arrived in the Bronx via trade before the 2015 season. Gregorius had hit only 38 home runs in his professional career in over 2,500 plate appearances before becoming a Yankee. Since then, he has hit 61 dingers in a little over 1,800 plate appearances.
Quite simply, Gregorius has embraced his surroundings to an extreme degree. Here is a spray chart of Gregorius' 61 home runs as a Yankee, overlaid over Yankee Stadium:
Now, only 35 of those 61 home runs have actually come at Yankee Stadium, but you can see why he got the idea to start putting the ball in the air in that direction. If Gregorius played in, say, Fenway Park, he'd have a whole lot fewer than 61 home runs.
This basically happened during a game last August at Fenway in which Gregorius launched a ball to deep right field off Chris Sale. The ball ended up in the seats -- but only after a bounce near the warning track:
This ball was hit 365 feet and would have landed comfortably in the right-field seats at Yankee Stadium, as so many of his batted balls have over the last few years.
It's not just the dingers, by the way -- only seven qualified left-handed hitters in MLB have pulled a higher percentage of their balls in play than Gregorius, who pulls the ball 47.8% of the time.
Gregorius' offensive explosion over the last year has been extremely fun to watch. His ability to stand out in a lineup of literal giants should not be underappreciated. And as long as he's got that friendly short porch in right field at Yankee Stadium, the numbers are likely to remain impressive.
Teams in this article:
Players in this article: