The Reds' back-to-back-to-back homers were capped by Derek Dietrich and his eye-black mustache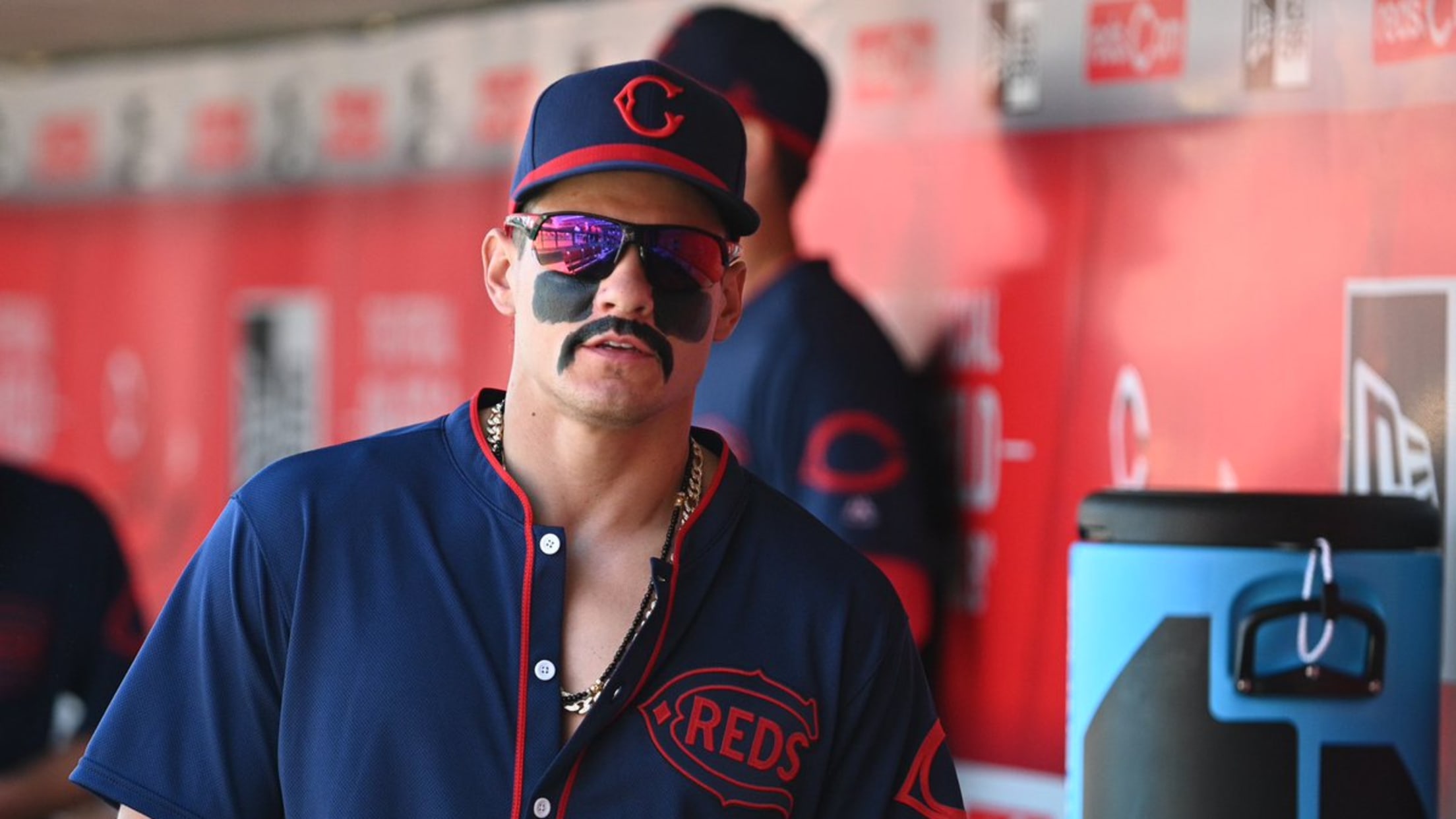 There's "style" and then there's style. The Reds wore sweet 1911 throwbacks for their game on Sunday afternoon against the Giants, which clearly inspired Derek Dietrich to add his own custom mustache made out of eye black. It made for quite a sight in the dugout:
def not a cop. pic.twitter.com/tPeKzL2LT9

— Cut4 (@Cut4) May 5, 2019
Fake mustache fully intact, Dietrich was then part of a barrage of homers hit by the Reds in the first inning -- Eugenio Suárez, Jesse Winker and Dietrich, to be specific -- off Jeff Samardzija, all on consecutive pitches. Bang-bang-bang, just like that:
Three. Straight. Pitches. #BornToBaseball pic.twitter.com/XXYtaAsyhx

— Cincinnati Reds (@Reds) May 5, 2019
Everything about all of this is a #mood, but especially Dietrich and his look. I mean, come on.
Just gonna leave these here. pic.twitter.com/z4Uq2a37KH

— Cincinnati Reds (@Reds) May 5, 2019
Teams in this article:
Players in this article:
Topics in this article: