A Los Angeles artist transformed a house into a monument to the Dodgers' World Series run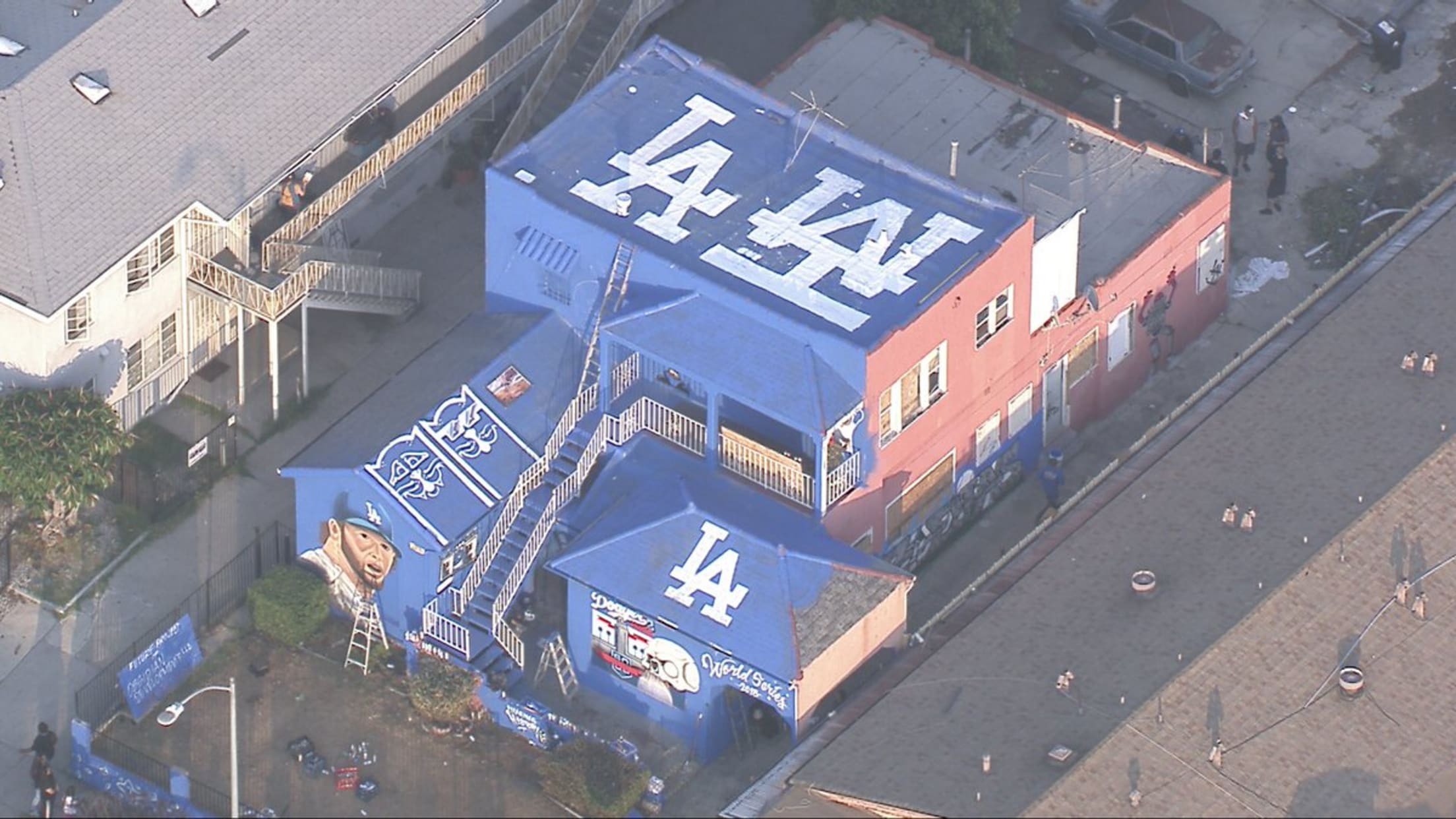 When a team reaches the World Series, most fans show their support in predictable ways. Maybe they buy a new hat or a jersey of their favorite player, try to find tickets to a game or bring some friends together for a watch party.
But it you really want to show your support for your team and city for everyone to see, painting a house would be pretty effective. That's exactly what Los Angeles artist Hector Arias did prior to World Series Game 3. Check it out:
Lets go @Dodgers! Who else would paint their house blue? pic.twitter.com/GbNGMPoqkN

— Paul Oakenfold (@pauloakenfold) October 28, 2018
Mid city 1626 South La Brea Dodgers Mania? LA pride? Awesome street art?? How about all of it!! ❤️👍 Hector "Tetris" Arias making it happen!! @KCBSKCALDesk pic.twitter.com/QwuIroNCrW

— stu mundel (@Stu_Mundel) October 26, 2018
The house was sold to a real estate developer, who let Arias transform it into a mural before demolishing the structure. While he made it a tribute to the entire city, with L.A.'s City Hall and Dia de los Muertos imagery featured prominently, the main point was to support the Dodgers. You can see the likenesses of Fernando Valenzuela and Clayton Kershaw on a backdrop of Dodger Blue.
Unfortunately -- like the baseball season -- this monument to the Dodgers can't last forever.