The Dodgers played home-plate ump Joe West's music for the first trip through their batting order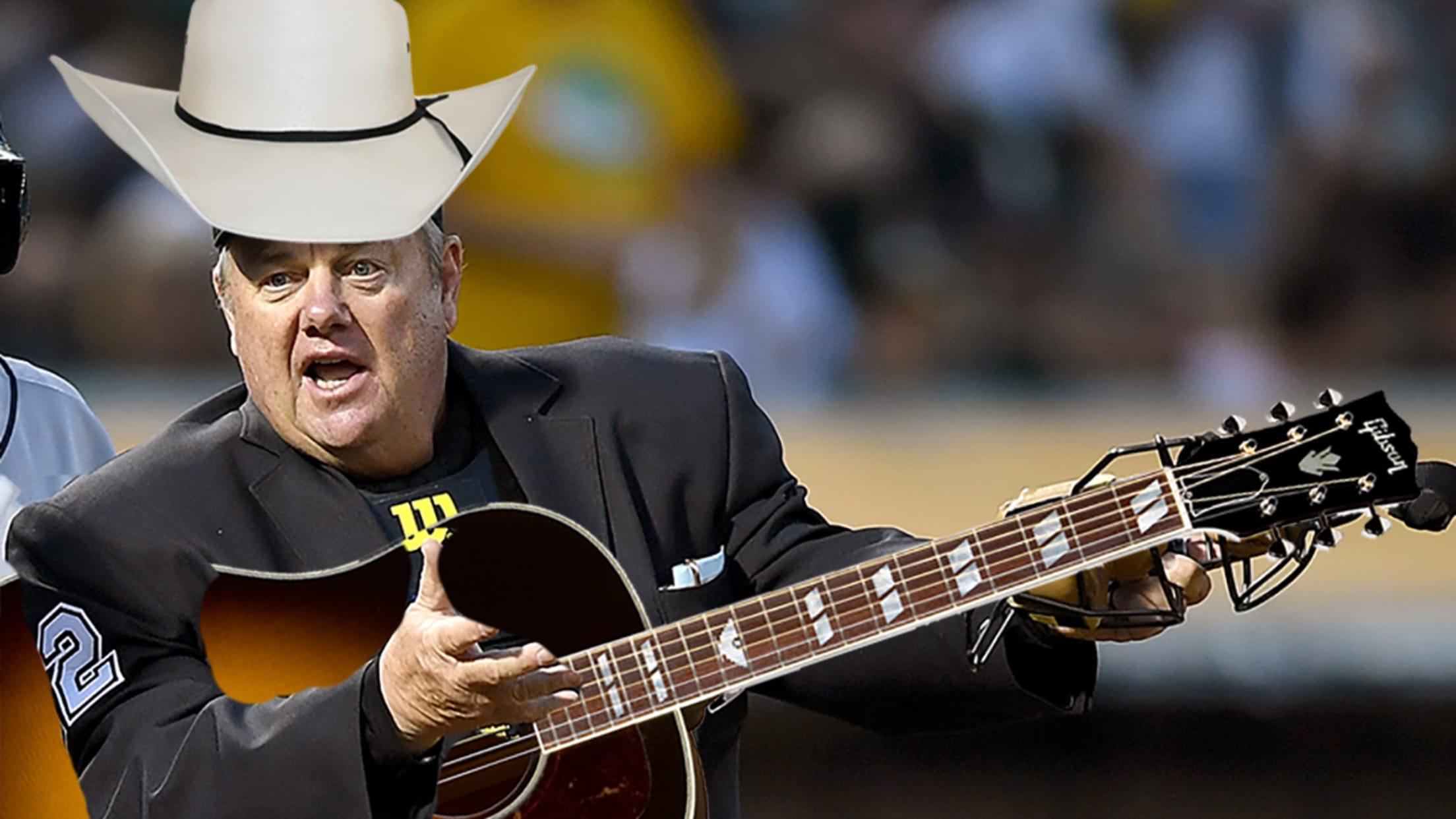 OAKLAND, CA - MAY 27: Home plate umpire Joe West #22 explains to Ian Kinsler #3 of the Detroit Tigers why he was called out at home plate against the Oakland Athletics in the top of the fifth inning at O.co Coliseum on May 27, 2016 in Oakland, California. (Photo by Thearon W. Henderson/Getty Images) (Thearon W. Henderson/Getty Images)
Ross Ohlendorfinterned with the U.S. Department of Agriculture. Miguel Batista wrote books and poetry. Richie Hebner even dug graves. Even umpires have off-the-field hobbies, too.
Like Duke Silver, when umpire Joe West isn't the Man In Blue, he's the country singer Cowboy Joe West. With Chase Utley masterminding the whole thing, in the Dodgers' first turn through their lineup on Sunday, the players used his songs as their walk-up tunes. West seemed to enjoy it as he was seen laughing in his umpire mask on the Dodger Stadium video board.
Dodgers manager Dave Roberts told MLB.com's Jack Baer after the game that it was "a little ode to the Cowboy. That was Chase's idea. He only came up with six songs so it kind of looped a little." He then added, "I think Joe got a kick out of it."
The @Dodgers are using songs from Home Plate Umpire, Joe West's, album first time through the order, today.

— Alanna Rizzo (@alannarizzo) June 5, 2016
West has two records in 1987's Blue Cowboy, which featured a mix of covers and originals, and then there's 2008's Diamond Dreams -- a spoken word album that featured West talking about his love of baseball over Kent Goodson's country tunes.
Goodson wrote about the creation of the record that featured song/poems like "Extra Innings" and "Out at Home":
One day we were both working in Kansas City, and I told him about the idea I had for a "spoken word" CD from the heart of Joe West, the veteran umpire, about baseball.

"So you want me to talk on the CD?" Joe said with a skeptical look in his eye.

"Yes, I want you to talk about baseball like you did the night I first met you in Reno and I will put the music behind what you say," I replied, waiting for a reaction from him.

A long pause followed. And then he spoke, "What, you don't like my singing?" which was immediately followed by that infectious laugh of his. We still laugh today about that exchange."
Thanks to those two records, this is what reverberated through Dodger Stadium when batters came to the plate:
If you're lucky and in the right juke joint on the right night, you may even spot him on stage.
Given that the Dodgers picked up four hits and scored three runs with the dulcet tones of Cowboy Joe playing, we may just see it used again soon.
Teams in this article:
Players in this article: