The Dodgers took the Lemon Face Challenge to fight brain cancer -- and challenged the D-backs next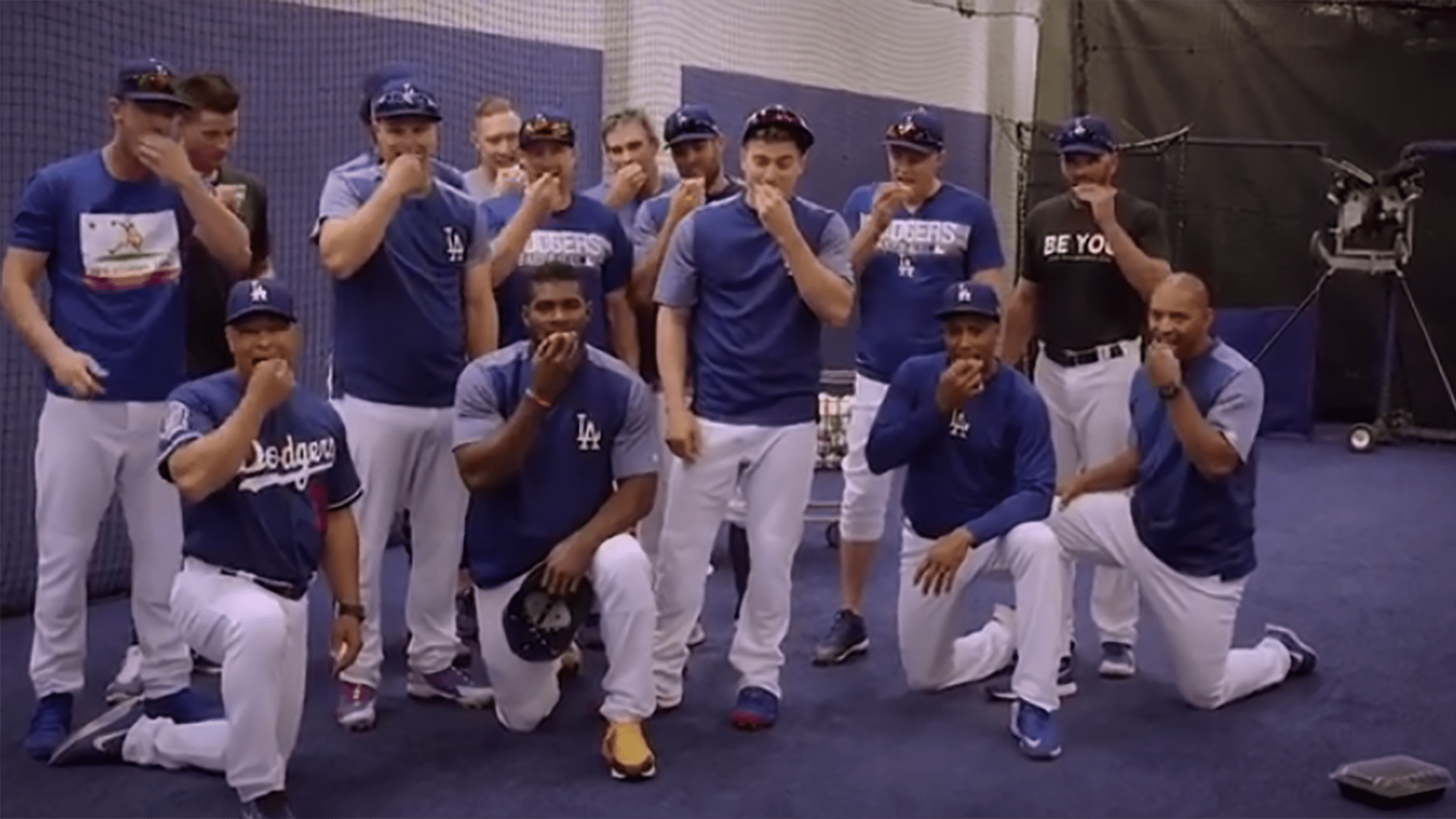 Normally a lemon makes you pucker up, but these may make you tear up. That's because the Dodgers -- led by Enrique Hernández -- took the Lemon Face Challenge before playing the D-backs on Saturday night.
The challenge was started by 11-year-old Aubreigh Nichols, who suffers from a rare form of brain cancer known as diffuse intrinsic pontine glioma (DIPG), to help bring awareness to the disease. After Nick Saban started the event for Aubreigh's Army, Dodgers hitting coach Turner Ward challenged the Dodgers to eat a lemon wedge to help fight the disease.
If anything, it looks like Logan Forsythe enjoyed the taste.
"Our hitting coach, Turner Ward, is a family friend of Aubrey -- an 11-year-old girl, diagnosed with DIPG," Hernandez said after the game. "Turner shared her story with me, what they were doing. She came up with the Lemon Face Challenge. He wanted us to do it to spread some awareness. It's a pretty sad story. She's only 11, going through tough days. She's battling. Turner asked and we all said, 'Why not? Let's do it as a group.'"
Hernandez also has close experience with cancer, as his father, Enrique Hernandez II, was diagnosed with multiple myeloma, a blood cancer related to leukemia, though he's now in remission.
At the end of the video, the super utility player challenged the D-backs to take part. MLB.com's Steve Gilbert reported that Arizona will be slicing up the lemons before Sunday's game.
"I think it's a really cool idea," D-backs outfielder A.J. Pollock said. "The Dodgers challenged us and I just read the story and what the cause is and it's a great cause, so if we can help raise money for it, I think it's awesome."
Not only are these videos fun and help raise awareness, but they provide a real benefit, too. According to The Washington Post, the Ice Bucket Challenge raised $115 million for the ALS Association, which helped the organization discover "a new gene linked to the disease."
Teams in this article:
Players in this article: