Donovan Mitchell won the NBA Slam Dunk Contest -- good news for his dad in the Mets front office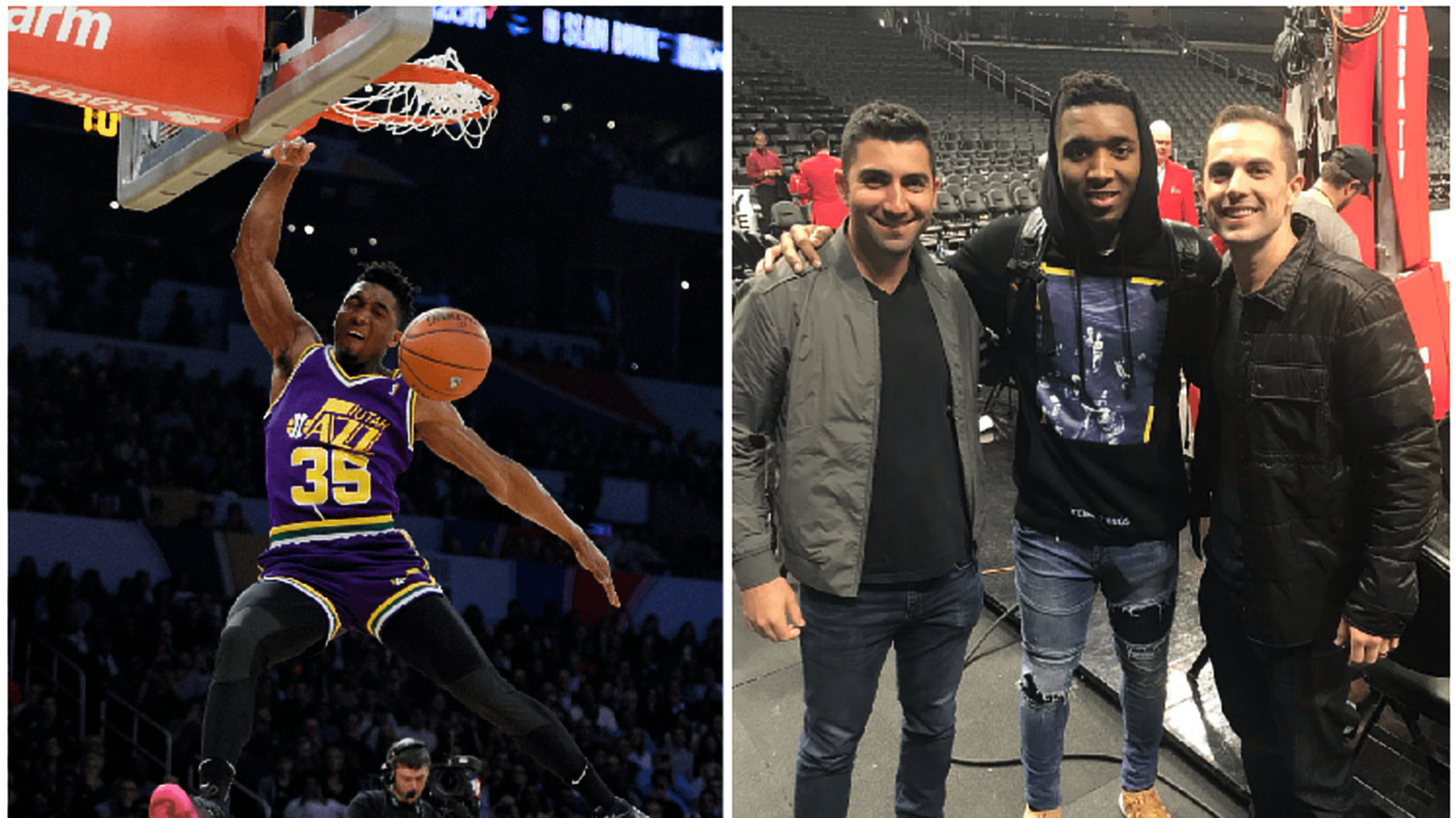 The best of the NBA convened at Staples Center in Los Angeles for All-Star Saturday Night, with various skills competitions lined up as part of All-Star Weekend.
Arguably one of the most popular competitions, the Slam Dunk Contest, took place in the evening and featured a pretty dramatic (and gravity-defying) showdown between the Cavs' Larry Nance Jr. and Jazz shooting guard Donovan Mitchell Jr. It was Mitchell who ultimately won, thanks to ridiculous feats like dunking over comedian Kevin Hart and his family:
Donovan, yo. Whoa.#VerizonDunk pic.twitter.com/S9S66y32OY

— Utah Jazz (@utahjazz) February 18, 2018
Both Nance's father (who played 13 seasons in the NBA) and Mitchell's father, Donovan Sr., are no doubt proud of their respective sons -- but were you aware of Donovan's connections to baseball, specifically the Mets? Well, he's the team's director of player relations and community engagement.
Donovan Mitchell Jr.'s dad has been the Mets' director of player relations and community engagement for quite a few years now. Always loved going to see his son play for Louisville when his work schedule cooperated, and now obviously with the Jazz as well. A neat moment for them.

— Anthony DiComo (@AnthonyDiComo) February 18, 2018
Here he is at the 2012 First-Year Player Draft with Mookie Wilson: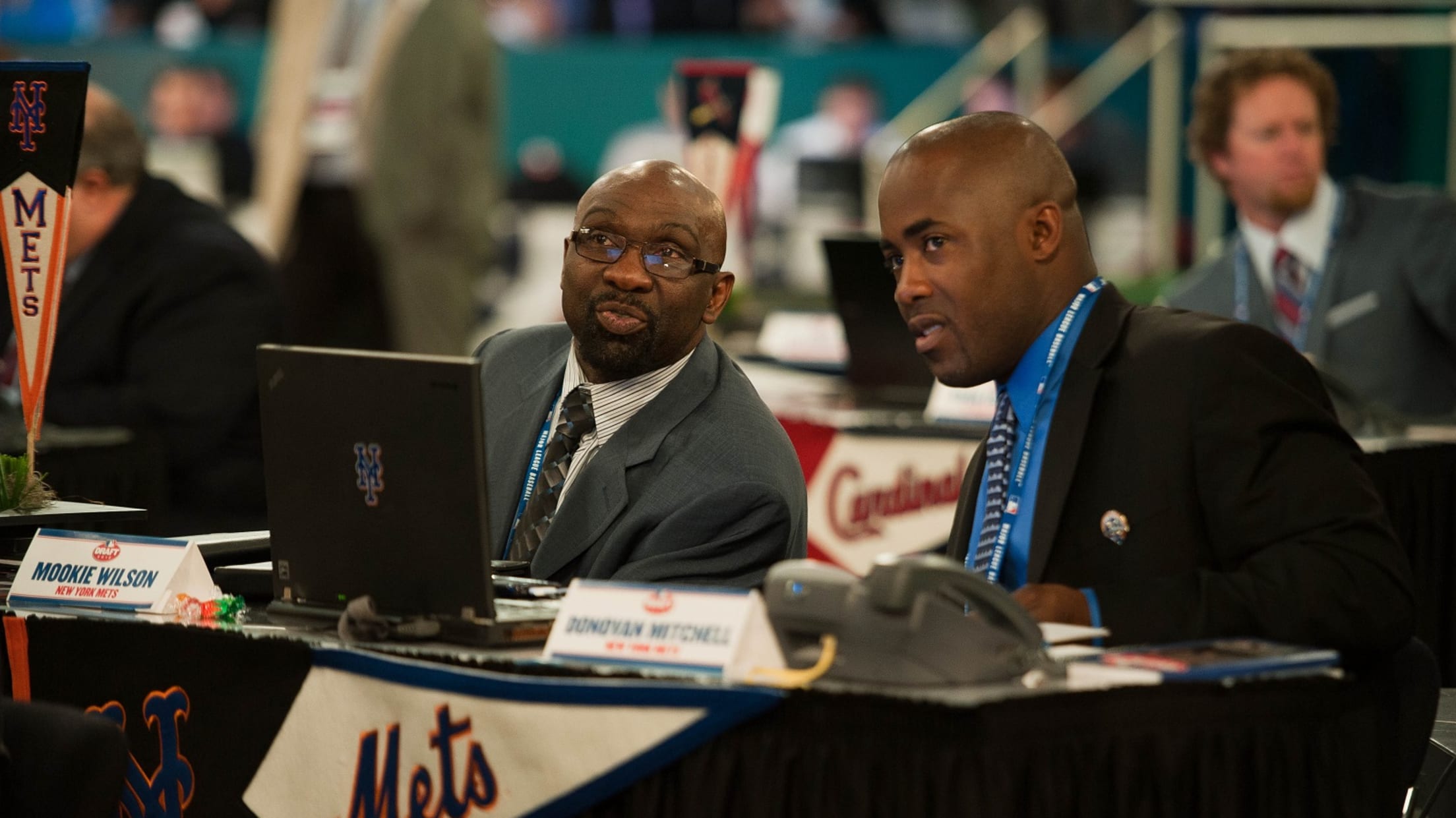 Before settling on a career in the front office, Mitchell played various positions in the Astros' Minor League system, making it as far as Triple-A in 1998.
Apparently, he was quite a ringer:
Great dunking tonight by Donovan Mitchell Jr. His dad played AAA for Astros, now works for Mets - and hit the longest ball I've ever given up in a media game. Foul HR about 8 rows up in the RF upper deck at Citi Field in 2015. Not fooled by my slow fb/cb mix.

— Tyler Kepner (@TylerKepner) February 18, 2018
Once he transitioned to an executive position, his son -- little Donovan Jr. -- was often spotted around the team, quite a lot:
"He'd go to all the Mets games, come down and spend time with me during spring training and when I was managing, he would get on the bus with me and ride to different games," Donovan Sr. said. "All the players that he was around when he was younger, they're all rooting for him. They're all hitting me up on Facebook and everything else asking me 'is that the same Donovan that was in the locker room with us?'"
I grew up around these guys watched them work and put the effort in and become great baseball players... now to have them watch me play as a pro is crazy! #DavidWright @joshsatin pic.twitter.com/TWpc64WnH3

— Donovan Mitchell (@spidadmitchell) December 1, 2017
It might come as no surprise to find out that while he was in high school, Donovan Jr. played both basketball and baseball ... though he'd make the decision to focus on basketball, something that seems to be working out just fine these days.
Donovan Mitchell wins the 2018 #VerizonDunk contest! pic.twitter.com/WfP1klbwD1

— 2019 NBA All-Star (@NBAAllStar) February 18, 2018
Adrian Garro joined MLB.com in 2016. Throughout his travels, both Bartolo Colon and Vin Scully have placed their hands on his shoulders. Not at the same time, though. That'd be amazing.
Teams in this article:
Topics in this article: