Ducks take the field at Nationals Park, are clearly Beltway insiders
It's a fact of life inside the D.C. Beltway that nearly everyone works for or with the federal government. Yes, the Nationals are an exception to this rule (unless Bryce Harper wants to make a late entry into the presidential race), but it's still mostly a one-company town.
And so, we can assume, the two ducks that wandered onto the field during the Nationals' 5-4 home loss to the Tigers on Tuesday were actually lobbyists:
Perhaps they were attempting to convince Daniel Murphy to support delicious bread subsidies, or maybe they were hoping Max Scherzer would sponsor their attempt to make Donald Duck's birthday a national holiday. Regardless of their intent, it was a pretty blatant effort by what is surely one of the most powerful interest groups in Washington.
I mean, just look at this footage we tracked down of the group's leader: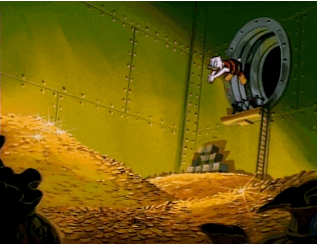 Dakota Gardner has worked as an editor and a writer for MLB.com's Cut4 since 2013. He's also one of the hosts of the Cut4Cast.
Teams in this article:
Topics in this article: