A confused bald eagle landed on a fan at the Cotton Bowl and it was impossible not to think of James Paxton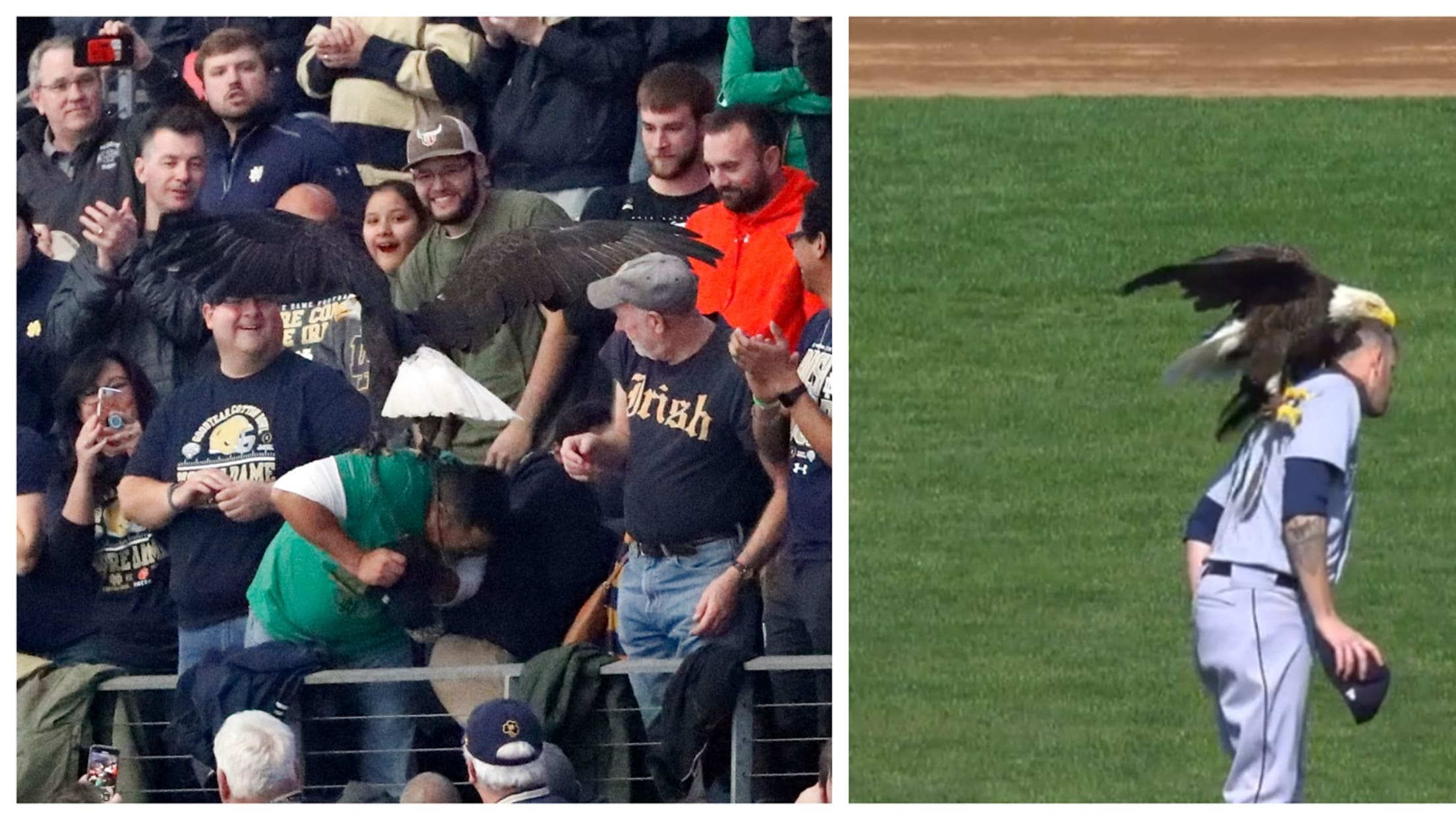 Bald eagles are majestic creatures, and when coupled with the national anthem at sporting events, it makes for a truly magnificent spectacle -- if all goes according to plan, of course.
Before the Cotton Bowl on Saturday between the Notre Dame Fighting Irish and the Clemson Tigers, an eagle was doing its thing during the anthem, but for some reason did not land in its designated resting spot. Instead, the eagle headed into the stands:
Yes, that's the national anthem eagle landing on an ND fan. #CottonBowl2018 pic.twitter.com/2RneZMSJ6n

— Dennis Dodd (@dennisdoddcbs) December 29, 2018
... coming to a rest on a startled Notre Dame fan wearing a green shirt:
The eagle landed all right. On a Notre Dame fan. pic.twitter.com/6koNTfitvm

— Ross Dellenger (@RossDellenger) December 29, 2018
Naturally, those who pay close attention to the quirkier happenings on the baseball diamond of late might have been reminded by this incident of a similar fate that befell James Paxton, then of the Mariners, last April:
His former teammate Taijuan Walker was definitely on the same page:
@James_Paxton is that you buddy?! https://t.co/CZaF0aOYKC

— Taijuan Walker (@tai_walker) December 29, 2018
Maybe James and the fan in the green shirt can start an Unofficial Bald Eagle Trainer Club or something.
Teams in this article:
Players in this article: