Since taking a photo with Nicolas Cage, Eduardo Escobar has been on fire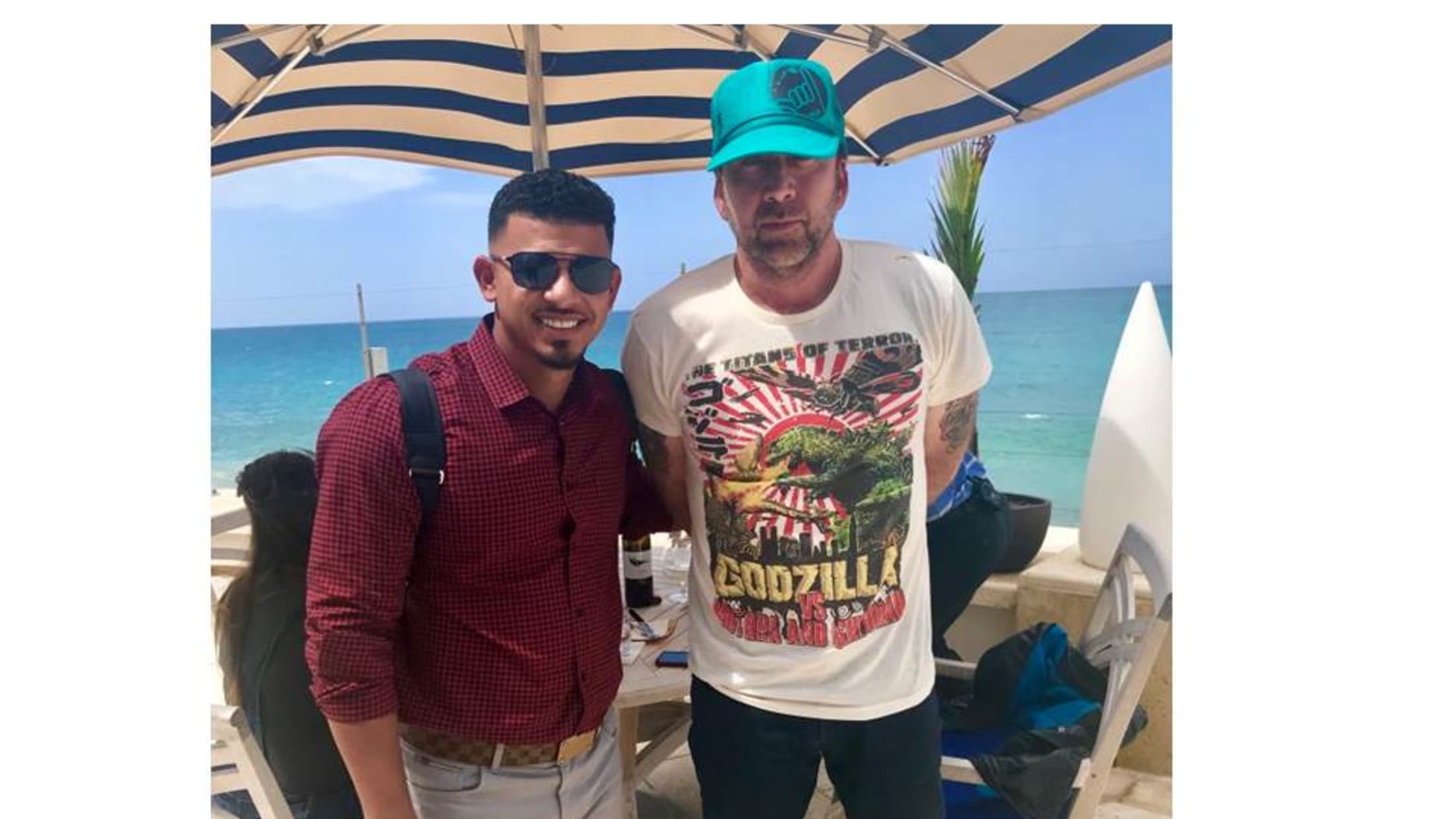 Eduardo Escobar has been on an absolute tear since the Twins' series in Puerto Rico earlier this month. After a two-run homer in the Twins' 7-5 loss to the Blue Jays on Monday, the shortstop is 15-for-43 with six doubles, three dingers and seven RBIs in nine games. Was it extra batting practice? Was he inspired by Bernie Williams' national anthem rendtions?
No. It seems there's a far greater force at work.
Since @escobarmaracay took a photo with Nicolas Cage in Puerto Rico, Esky is 15-for-43 with 6 doubles, 3 homers, 7 RBI and 7 runs scored. #FogoPower #CageJuice pic.twitter.com/YADryLKEZP

— Minnesota Twins (@Twins) May 1, 2018
Behold the power of Nicolas Cage:
Our guy @escobarmaracay hanging out with Nick Cage here in San Juan... pic.twitter.com/6y9fpfj4e2

— Dustin Morse (@morsecode) April 18, 2018

Escobar looks thrilled (or at least more thrilled than Nic Cage) to be in the photo and, according to City Pages and Twins PR director Dustin Morse, he had reason to be:
A native of Venezuela, Escobar uses Cage films -- which include classics like Con Air, Face/Off, and Ghost Rider: Spirit of Vengeance -- to assist with learning English.
Hopefully he sprinkled some Wicker Man in there too.
How long will the #BattingCage good luck charm last? Only Nic knows for sure.
Teams in this article:
Players in this article: