The Yankees dugout's stuffed parrot has a cast on its wing after Edwin Encarnacion's wrist fracture
The Yankees were hit with another injury on Saturday when slugger Edwin Encarnacion suffered a fractured right wrist after getting hit by a pitch in the first game of the team's doubleheader against the Red Sox at Yankee Stadium.
Encarnacion, a feared slugger who mashes homers all over the field and runs the bases with his invisible parrot pal on his shoulder, will no doubt be missed by his teammates while he rehabs his wrist. It seems his presence will still be felt in the dugout, though, as somebody on the team put a makeshift cast on the right wing of the stuffed parrot that has taken up residence with the team in recent weeks: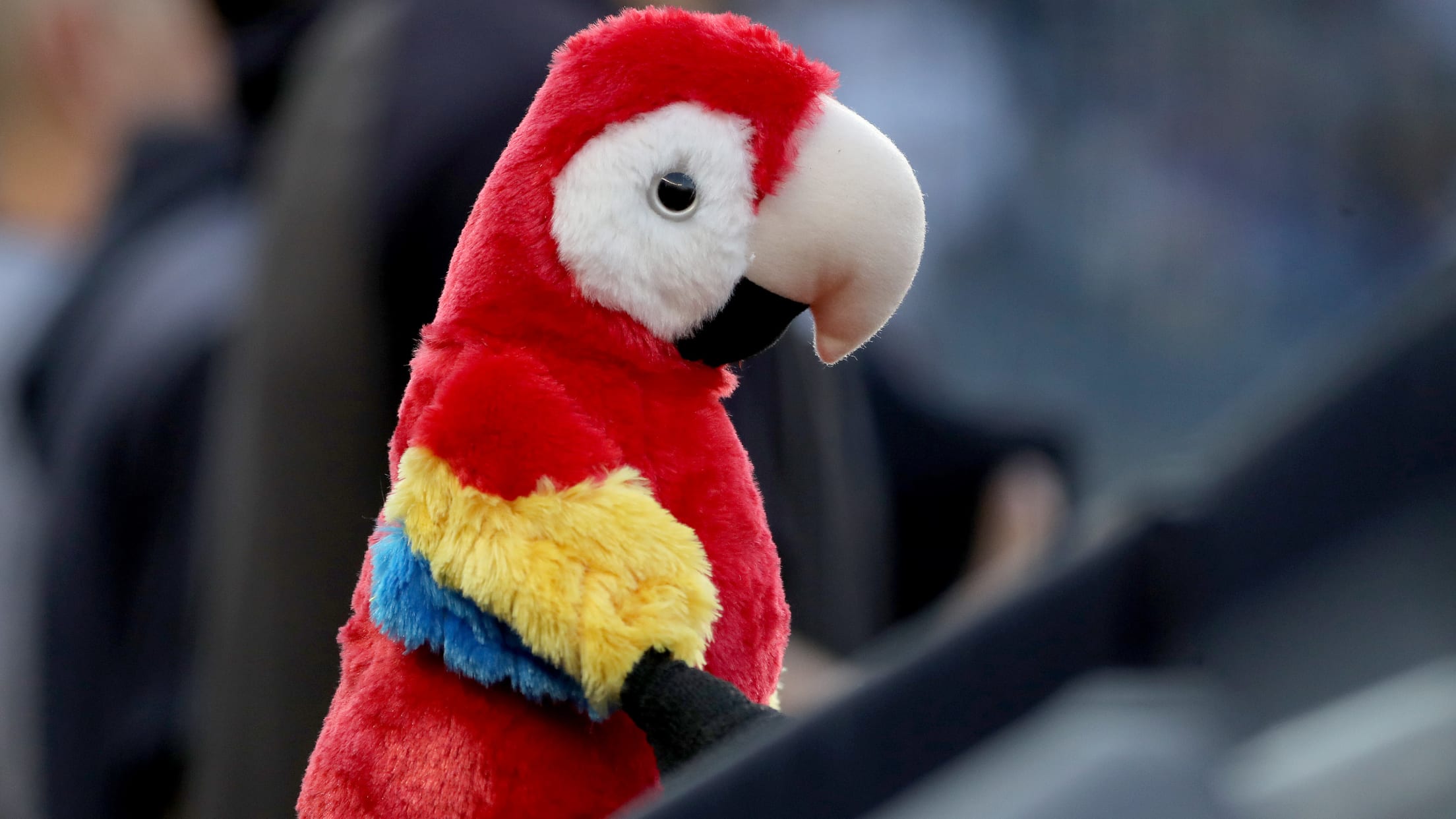 This is top-notch teamwork.
Teams in this article:
Players in this article:
Topics in this article: