Have you ever seen another human being as jacked as Eric Thames?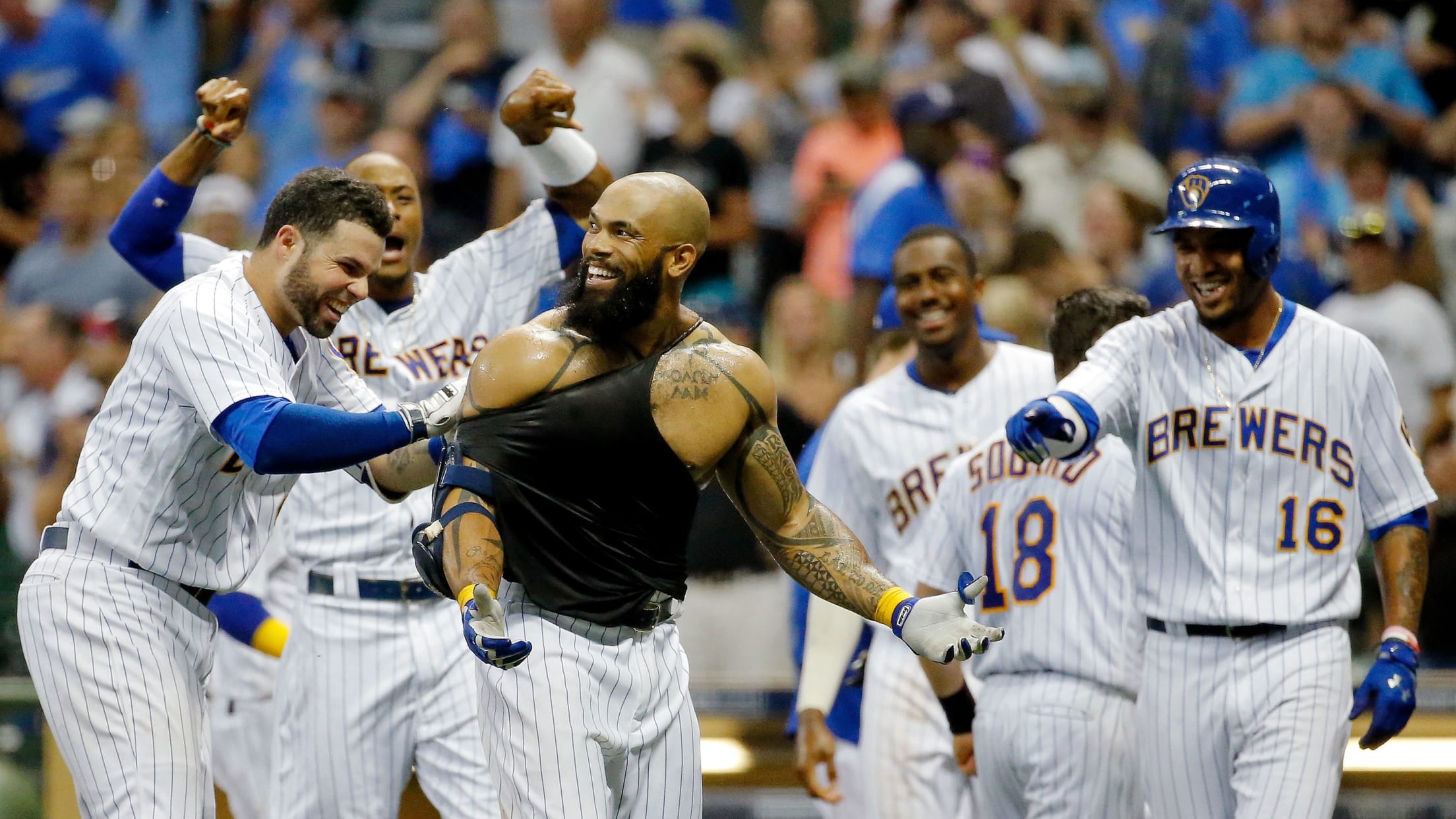 <> at Miller Park on June 16, 2017 in Milwaukee, Wisconsin. (Jon Durr)
There are lots of great ways to rank a baseball player. By power, sure. By fastball velocity, of course. You could even rank them from shortest to tallest, if you wanted for some weird reason.
But forget all of that: Today we're looking at the only thing that matters: Who is baseball's most jacked player? We asked this to the wind. We asked this of the old gods. And we asked the stars for guidance. And every single time, they whispered in a language older than time "Eric Thames."
I mean, just look at this hulking mass of mass!
I mean, do you want to see arms that are more like barracudas, capable of taking a grown man down to the ground in about .1 seconds? Yeah, you do:
He's even got those, like, muscles that look like a collar. I don't know what they are -- weird ... side neck muscles?
They're not even new muscles. Back when he was a mere baseball baby, his biceps could blot out the sun:
I mean, shirts just can't even contain these muscles.
Do the Brewers have to make jerseys with larger sleeves for him?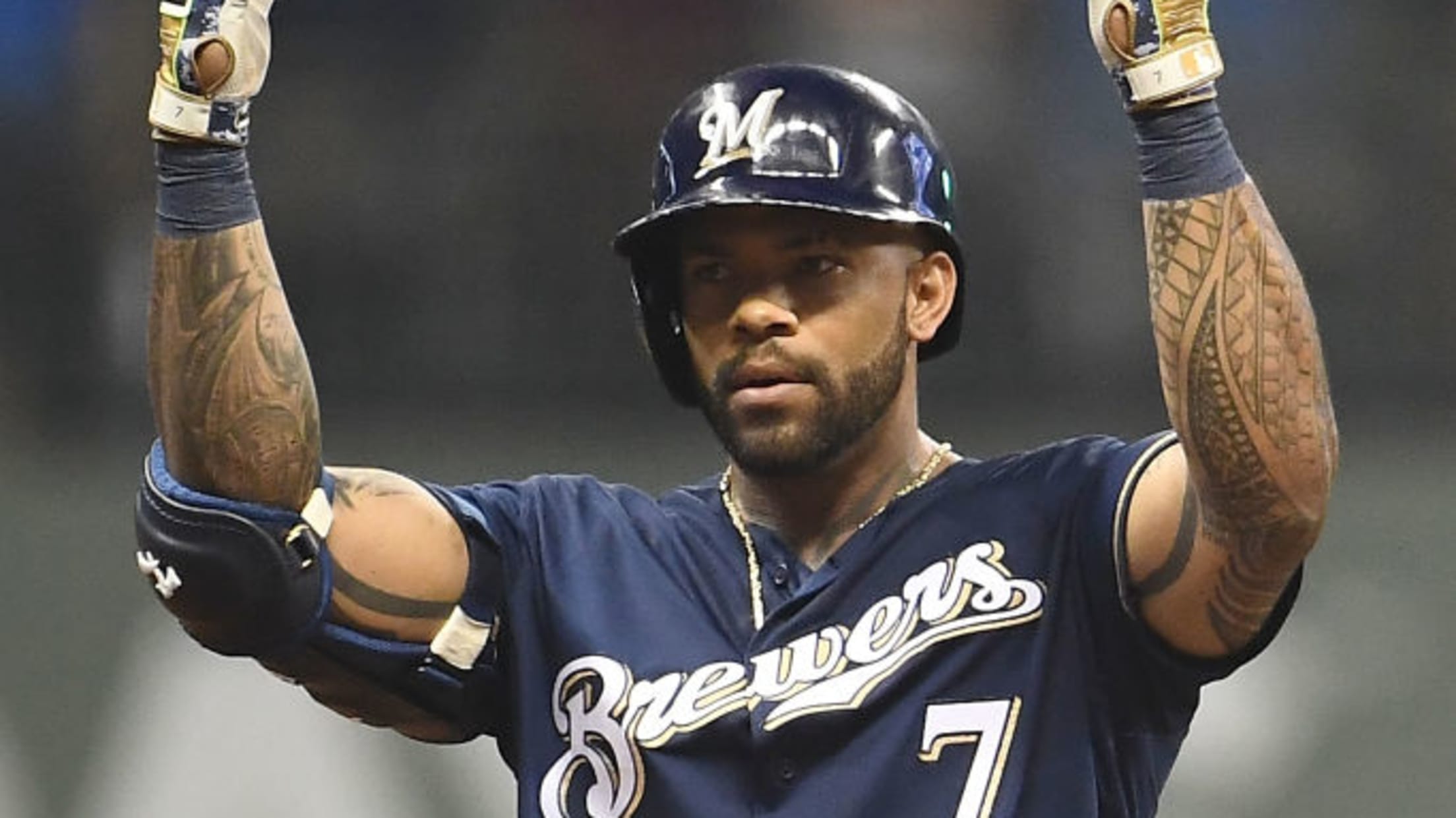 His chin is so strong, it even blasted through his beard. It's unfair, man.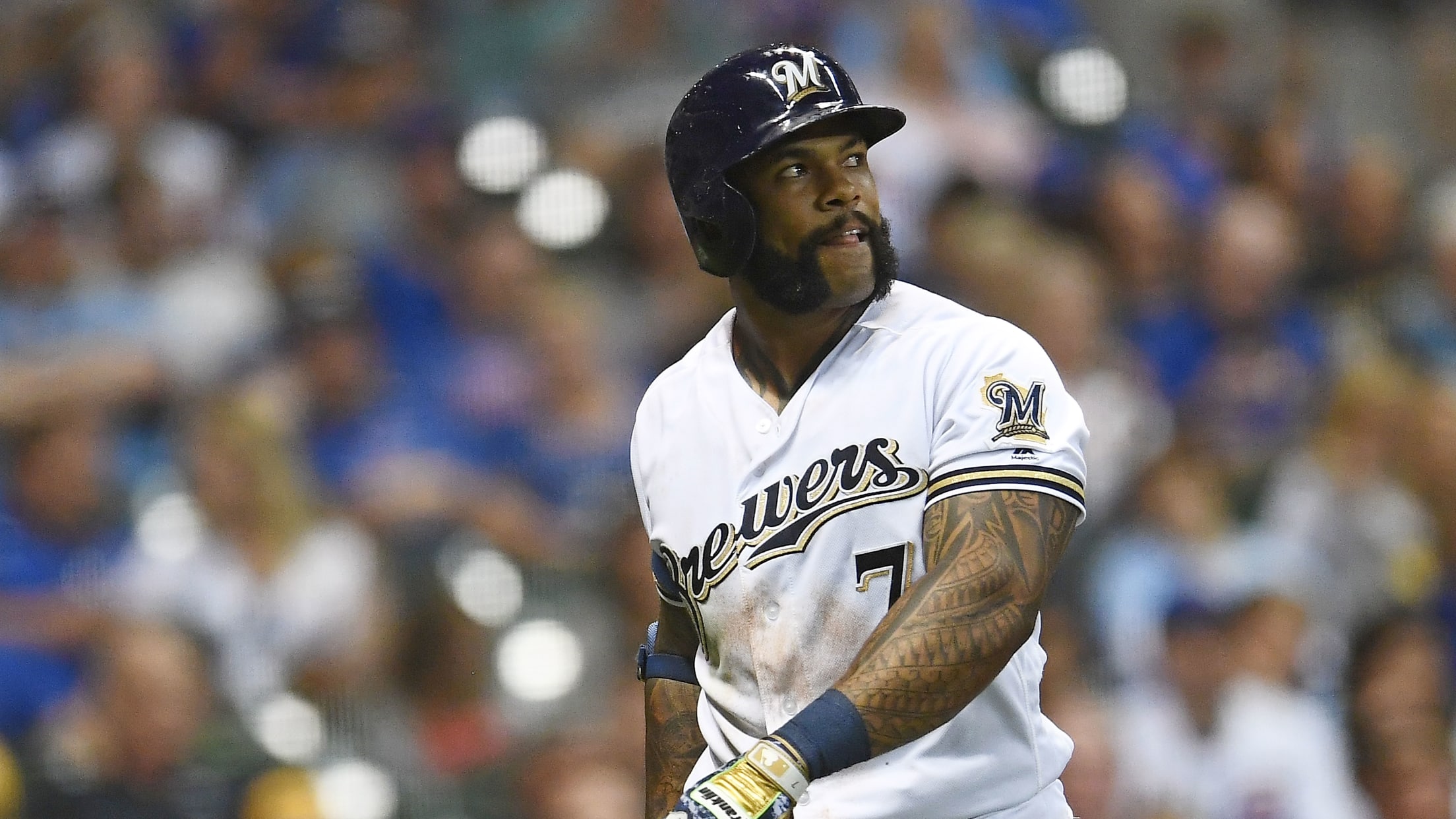 Teams in this article:
Players in this article: