Watch out, opposing teams: Evan Gattis and Brian McCann could be planning a Parent Trap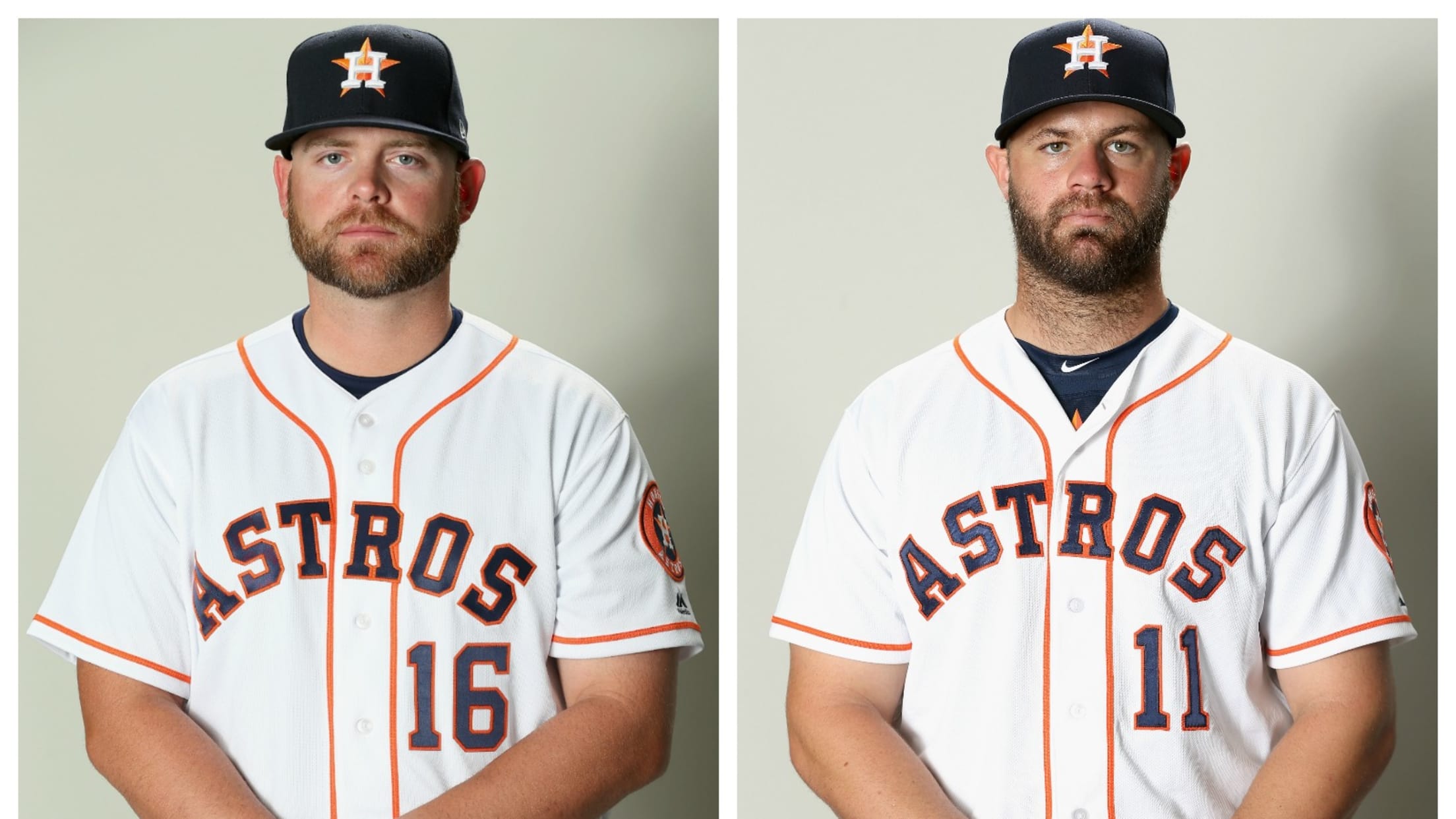 Were Evan Gattis and Brian McCann accidentally separated at birth? Are they merely the result of top secret human cloning? Was the Astros acquisition of McCann all a ploy to trick the opposition using top secret subterfuge? Just one week into Spring Training and the baseball world already can't separate the two players.
Photo day was sheer madness. Can anyone even be 100 percent positive that McCann and Gattis haven't already swapped uniforms?
Photo day update: There is no discernible difference between McCann and Gattis. https://t.co/559bID4Ecs pic.twitter.com/NlEAcdl7VU

— Pinstripe Alley (@pinstripealley) February 21, 2017
It's no different on the field:
Gattis and McCann. Or is it McCann and Gattis? pic.twitter.com/QF6JHmKSB3

— Julia Morales (@JuliaMorales) February 19, 2017
McCann showed he's more than happy to take on the role of his alter-ego. While Gattis was away on his honeymoon during Astros FanFest, the Astros catcher happily received congratulations on his body double's recent nuptials:
Beyond filming a shot-for-shot recreation of "The Parent Trap," we're excited to see the endless hijinks as the two players switch uniforms and plead ignorance as their teammates and family members swear, "I just told you that ..."
Teams in this article:
Players in this article: