How often do the teams in first place on May 1 win their division?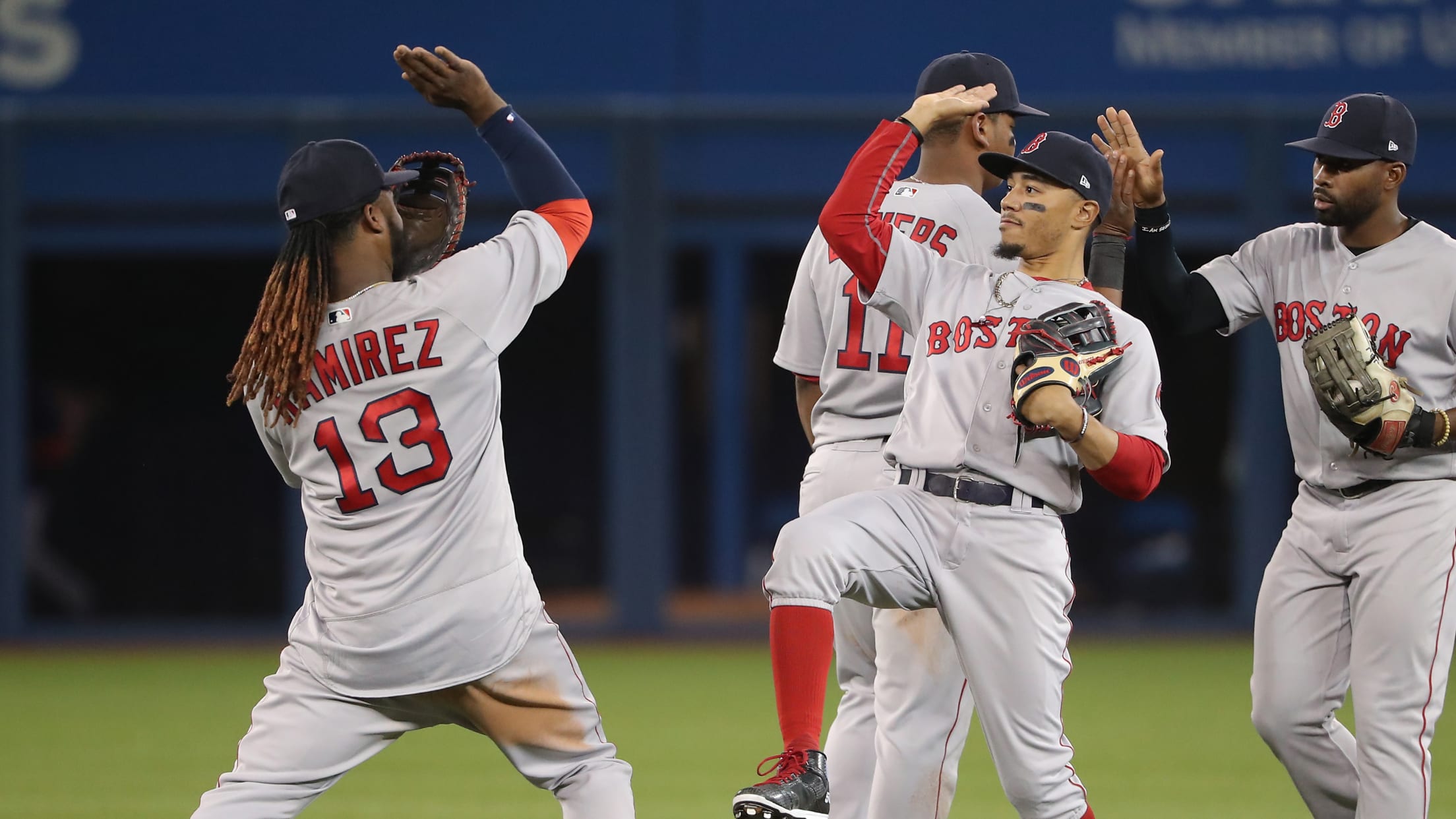 TORONTO, ON - APRIL 25: Mookie Betts #50 of the Boston Red Sox celebrates their victory with Hanley Ramirez #13 during MLB game action against the Toronto Blue Jays at Rogers Centre on April 25, 2018 in Toronto, Canada. (Photo by Tom Szczerbowski/Getty Images) *** Local Caption *** Mookie Betts;Hanley Ramirez (Tom Szczerbowski/Getty Images)
As the calendar turns from April to May, the MLB season transitions from the enigmatic early goings to the actual meat of the baseball schedule. With a month in the books, our initial assessments of teams have begun to crystallize, and we can start to identify the teams that will be in the hunt for postseason play down the stretch.
Or can we?
We're less than a fifth of the way through the 2018 season, so how comfortable should the teams that sit atop the divisions on May 1 feel? Recent history tells us they shouldn't be all that confident at all.


Over the last 20 seasons, there have been 120 division races. The team in first place on May 1 has been the eventual division champion in only 62 of those races. So, for our current division leaders -- the Red Sox, Indians, Astros, Mets, Cubs and D-backs -- the chances at an actual division crown come October may as well just be a coin flip.
Only once in the last 20 years -- in 1998 -- did all six May 1 division leaders go on to win division titles. There's only been two instances (1999 and 2003) in which five out of six May 1 leaders ended up in first place. In fact, there have been five seasons (2014, 2012, 2009, 2002 and 2001) in which five of the six division leaders on May 1 failed to win the division title.
But all is not lost: May 1 leaders have never been shut out at the end of the season, so at least one of the current leaders should expect to punch a ticket to October.
Some teams have also been historically better at holding onto their division lead than others. The Braves held onto five of their seven May 1 division leads over the last two decades, while the Nationals are a perfect 3-for-3. The Red Sox, meanwhile, have only gone on to win the division two out of the nine times they've entered May in first place. Mookie and Co. will try to reverse that trend this year.