The family who got a new puppy because of a Christian Yelich homer gave the pup the best possible name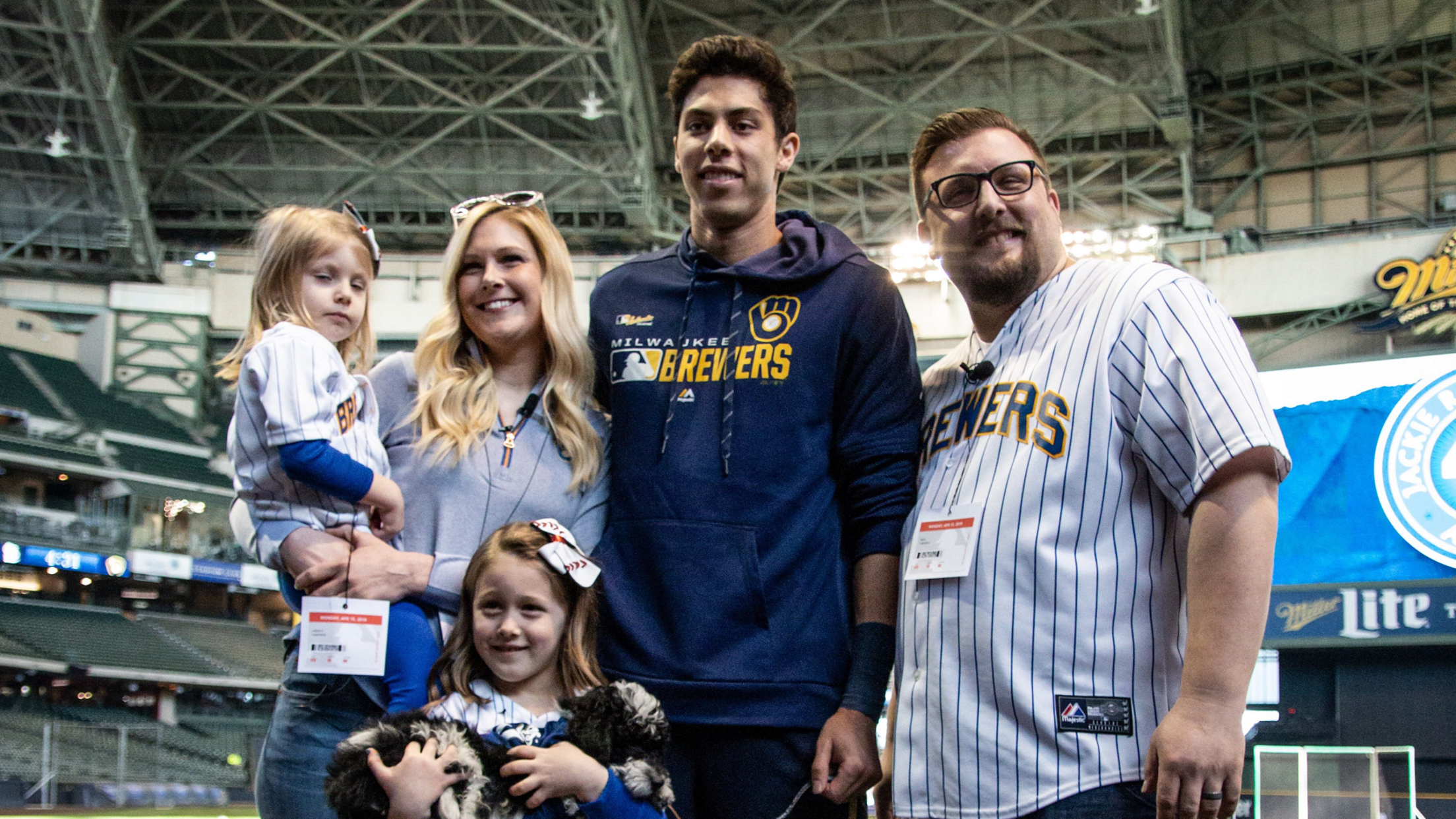 The moral of the story you're about to read, young baseball fans of the world, is this: Ask your parents for things you want. That's not a guarantee that a you'll get what you're asking for, of course, but but it definitely helped some young Brewers fans on Monday night.
In Milwaukee's Opening Weekend series at Miller Park, two young girls earned themselves a new puppy, because of the efforts of Christian Yelich, whose home run in that game unlocked a special achievement for them: their dad said he'd buy them a puppy if he swatted a homer.
Congrats! What are you going to name him? Might we suggest Yeli?

Brewers 1, Cardinals 0 in the first. pic.twitter.com/i6VBiUF8ie

— Milwaukee Brewers (@Brewers) March 30, 2019
The Brewers provided an update on this story during Monday night's game against the Cardinals ... and it's just fantastic.
UPDATE: They are going to name him Yeli. 🐶 pic.twitter.com/J95rP1Rh5m

— Milwaukee Brewers (@Brewers) April 15, 2019
Not only did Dad make good on his promise, but they're naming the pup Yeli. Oh, and the dog also visited the team in the clubhouse and was presented to the girls -- who had no idea this was happening tonight -- thanks to the coordinated efforts of their parents, the team and the dog's breeder, who brought young Yeli to the ballpark for the big reveal.
Just great all around.
Oh, and to cap off the evening's festivities, Yelich hit three home runs on the night. Really.
Teams in this article:
Players in this article:
Topics in this article: