My back hurt just watching Fernando Tatis Jr.'s absurd slide to avoid a tag
It has not taken long for Fernando Tatis Jr. to prove that he can do just about anything on a baseball field. From crushing homers to running the bases with reckless abandon, Tatis does it all -- even if it means destroying everything we think we know about how the human body is supposed to work.
Tatis led off the Padres' half of the first on Sunday with a single, but he quickly found himself in trouble when Braves pitcher Mike Soroka picked him off. The phenom was in a rundown and appeared to be in no-man's land, especially when Soroka had the ball at first with Tatis headed back to the base. He was clearly going to be out.
And then ... well, then he wasn't. I'm not sure how. I'm really not.
Avoiding security at Area 51 like ... pic.twitter.com/R4fbD60pHd

— MLB GIFS (@MLBGIFs) July 14, 2019
That move just does not compute. It has to be a glitch in the system.
I mean, come on now: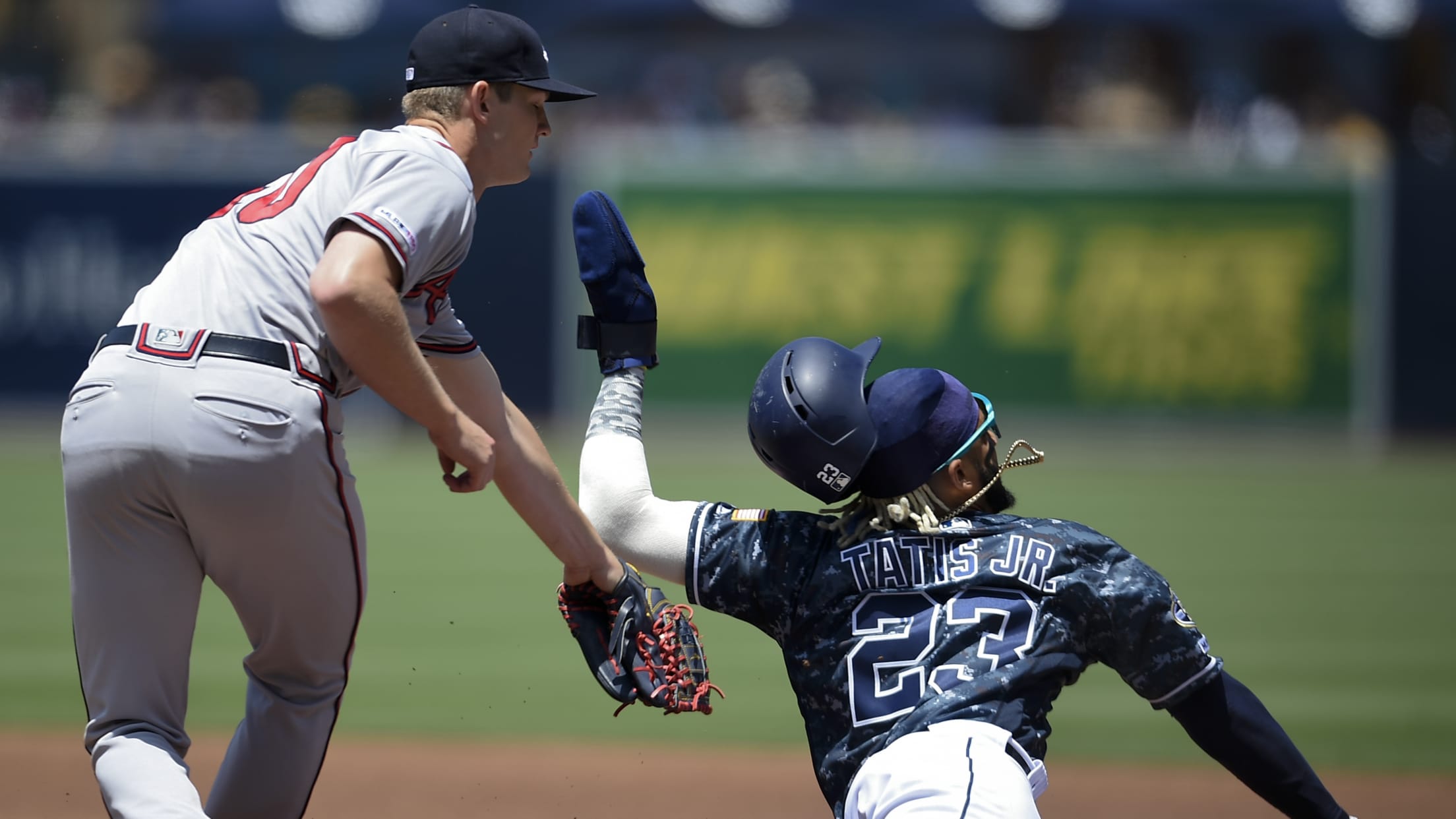 The result speaks for itself. Tatis was safe, and contorting your body in that direction is somehow possible.
If you just felt something uncomfortable, it was your back wrenching while subconsciously imagining yourself doing this move. Mine sure did. I would be on my own personal, minimum 10-day injured list if I tried to match Tatis.
It might seem impossible, but it's just another day in the life of Fernando Tatis Jr.
Teams in this article:
Players in this article:
Topics in this article: