Fernando Tatis Jr. is the dreamy California superstar you can't take your eyes off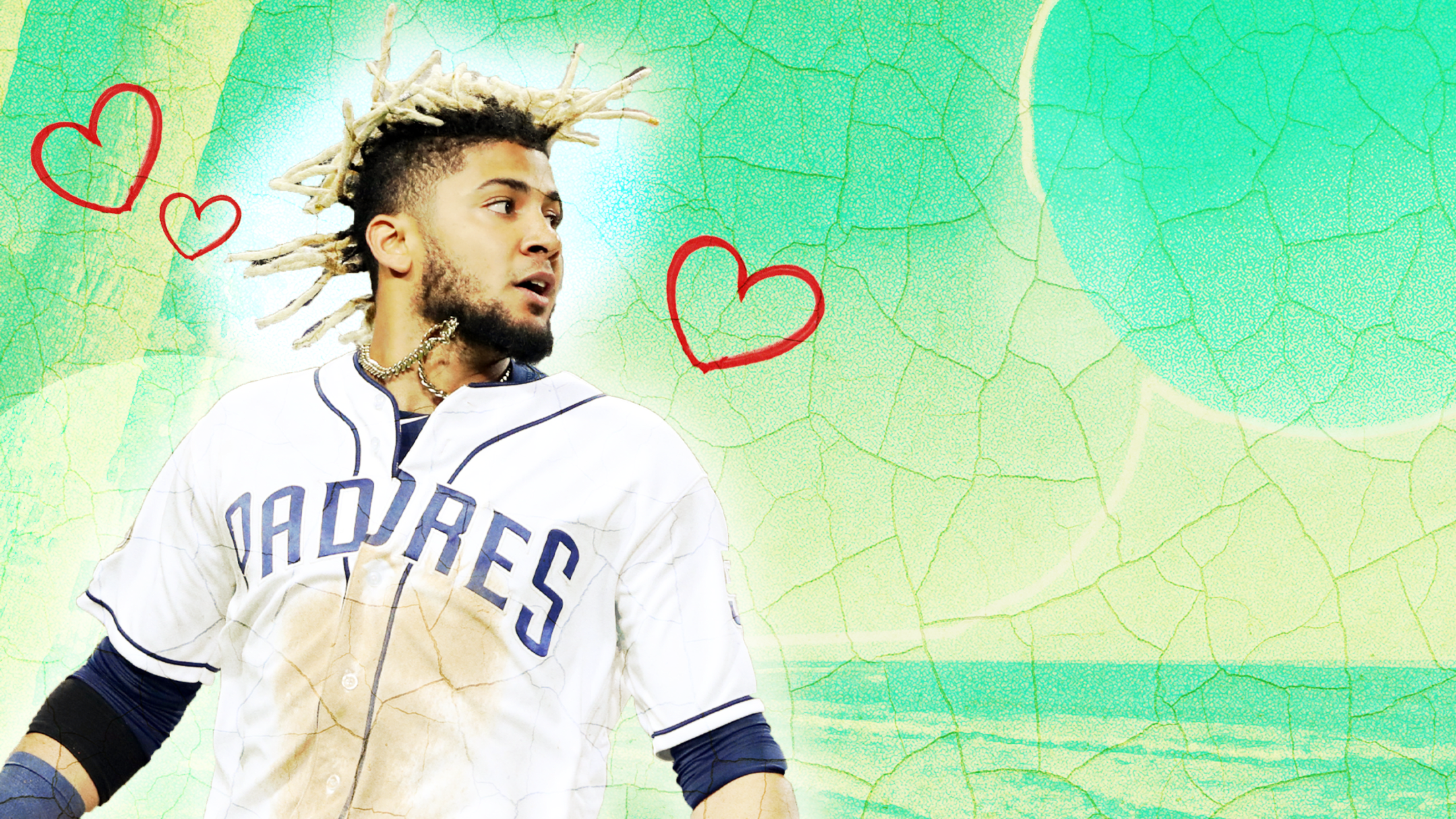 (Art by Gemma Kaneko)
He had all the makings of a superstar, we just didn't think it would happen this quickly.
There were the genes. His dad, Fernando Tatis, was a third baseman who put together a very good 11-year big league career. He played with Mark McGwire and is famous for doing something that will probably never be done again.
There was the hype. Tatis Jr. joined the San Diego Padres as a 17-year-old in 2016. He was anywhere between the No. 1 to No. 3 prospect in the game for the next three years. He delivered epic home run videos from the Dominican Winter leagues. He was predicted to be a perennial All-Star and MVP before he could even get a driver's license.
And now, in 2019, at the age of 20, he's arrived on a big league diamond. He's played in just 49 games, and he's already a star. It's not just his abilities on the field -- I'll get to those later. He has that unique glint, that shiny superstar glare that few possess. It's hard to fully explain, but it's there. It's in his golden hair -- flipping and bobbing just as fast as he can.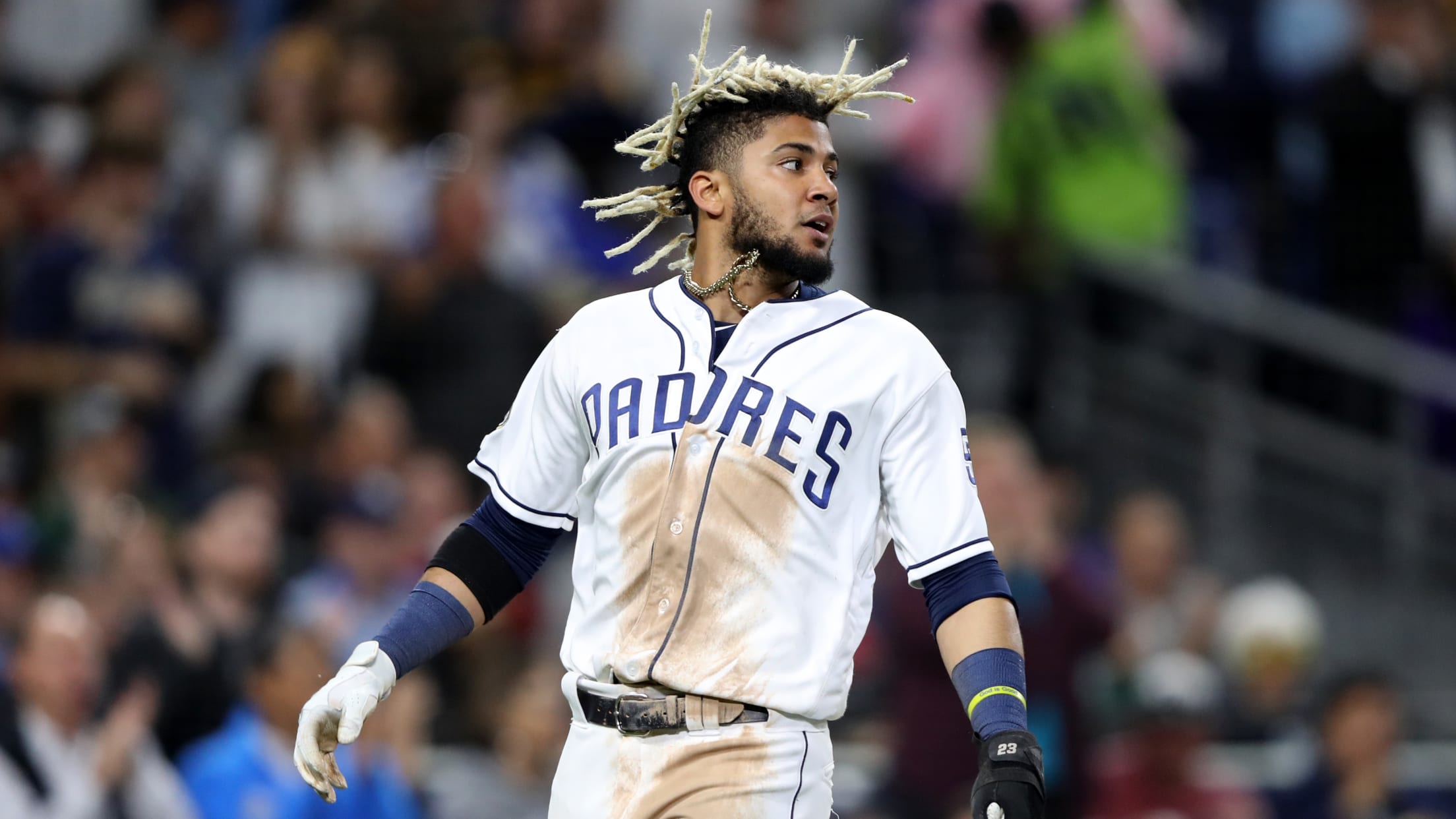 It's in his good looks. He belongs on the cover of some People Magazine 20 under 20 Hot Celebrity list.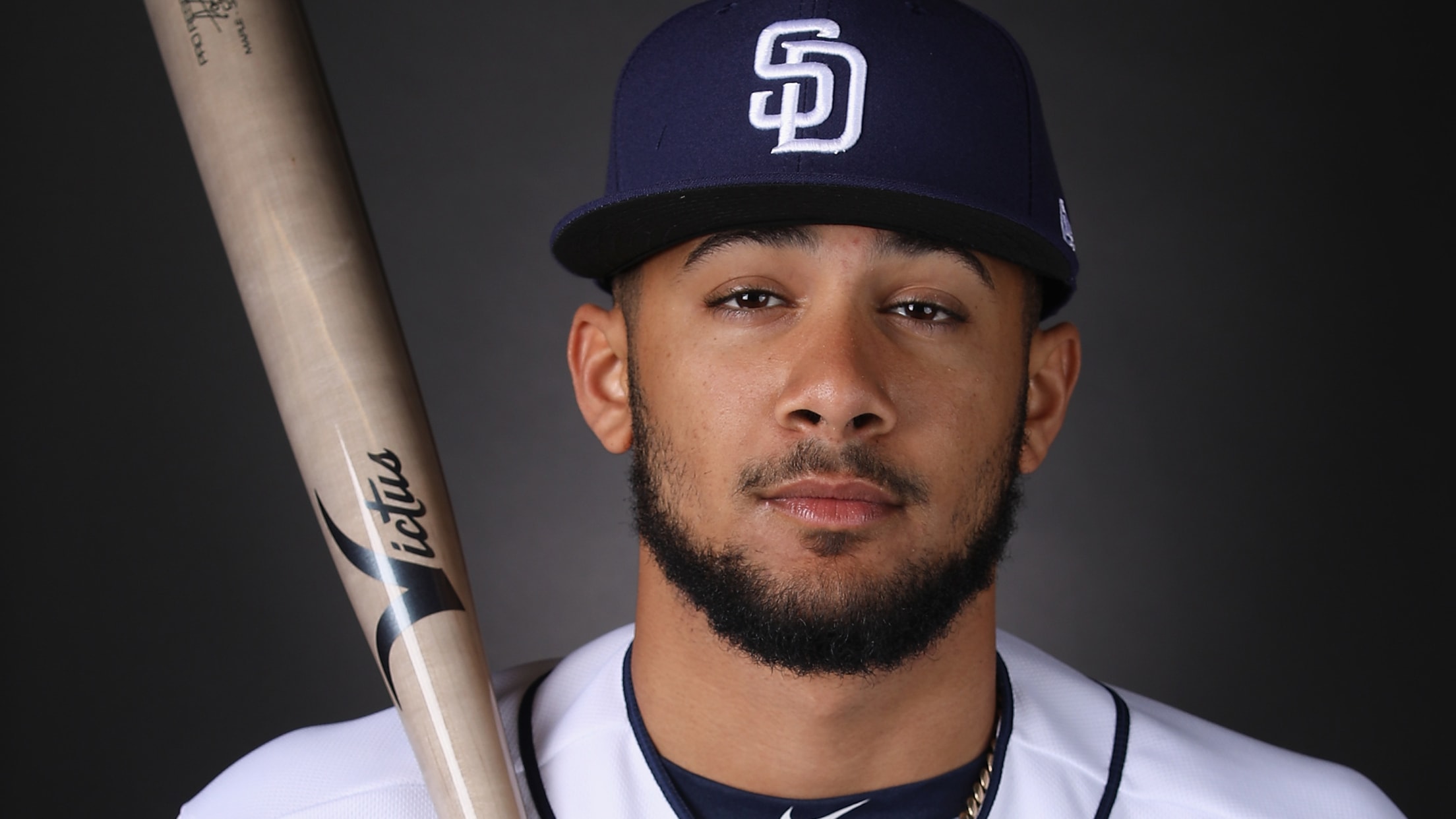 Look at this guy.
Is this a GQ shoot? GQ needs to shoot this.
It's where he plays: the sunny beach town of San Diego. The land of delicious tacos, endless surfing and gorgeous weather as far as the farthest home run can be hit. Southern California is a place musicians have long pined for, a place everyone goes to become someone. It's the envy of many, but a place where only the star-iest of stars, like Tatis Jr., can exist. It may just be the perfect place for him.
He outshines teammate and seasoned superstar Manny Machado. He's better than the chosen one Vlad Guerrero Jr. He has more skills than New York City wunderkind Pete Alonso. He's hitting .337, and he runs like the wind -- 13 steals in less than 50 games. He scores on plays nobody else would dare try to score on.
He bat-dropped on the very first of his now 11 home runs -- signaling to the world that he's here and you shouldn't miss anything he does.
Drop it, @tatis_jr. pic.twitter.com/6S0NIs0DIi

— MLB GIFS (@MLBGIFs) April 5, 2019
He has a rocket for an arm, and could probably strike out an entire lineup if the Padres wanted him to.
Even when doctors tell him not to go 100 percent, he goes 100 percent. He's brash. His energy has been contagious for the surprise Wild Card-contending Padres. He's a full package phenom who's barely out of his teenage years.
So, yes, keep your eyes glued to him. He'll probably only get better.
Teams in this article:
Players in this article:
Topics in this article: