Fernando Tatis Jr. clapped with the "Friends" theme song as Wilmer Flores came to bat and it was wonderful
Wilmer Flores of the D-backs is one of those players who really leans into feelings when he's struck by them.
As a big fan of the hit '90s television show "Friends," then, Flores has chosen "I'll Be There For You," the show's theme song performed by The Rembrandts, as his walk-up music.
This is something he's done dating back to his time with the Mets, and it followed him to Arizona, with whom he took the field on Thursday night against the Padres. In the fifth inning, as Flores strode to the plate, San Diego shortstop Fernando Tatis Jr. clapped his hands in unison with that hand-clap part of the song.
You know the part.
Who knew @tatis_jr was a Friends fan? pic.twitter.com/EyE1iByYmQ

— Cut4 (@Cut4) April 12, 2019
Could that be any more perfect?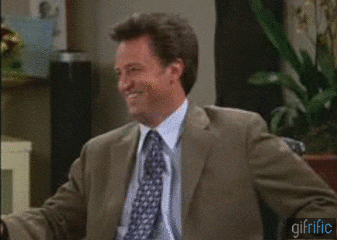 The most astounding part of this story, really, and the part that will make most of you let out a deep sigh, is that Tatis was just 5 years old when "Friends" aired its dramatic series finale in May 2004.
And yet, he still knows the theme song as well as the rest of us.
I guess modern classics live forever.
Adrian Garro joined MLB.com in 2016. Throughout his travels, both Bartolo Colon and Vin Scully have placed their hands on his shoulders. Not at the same time, though. That'd be amazing.
Teams in this article:
Players in this article:
Topics in this article: