Toronto has a new king and his name is Vladimir Guerrero Jr.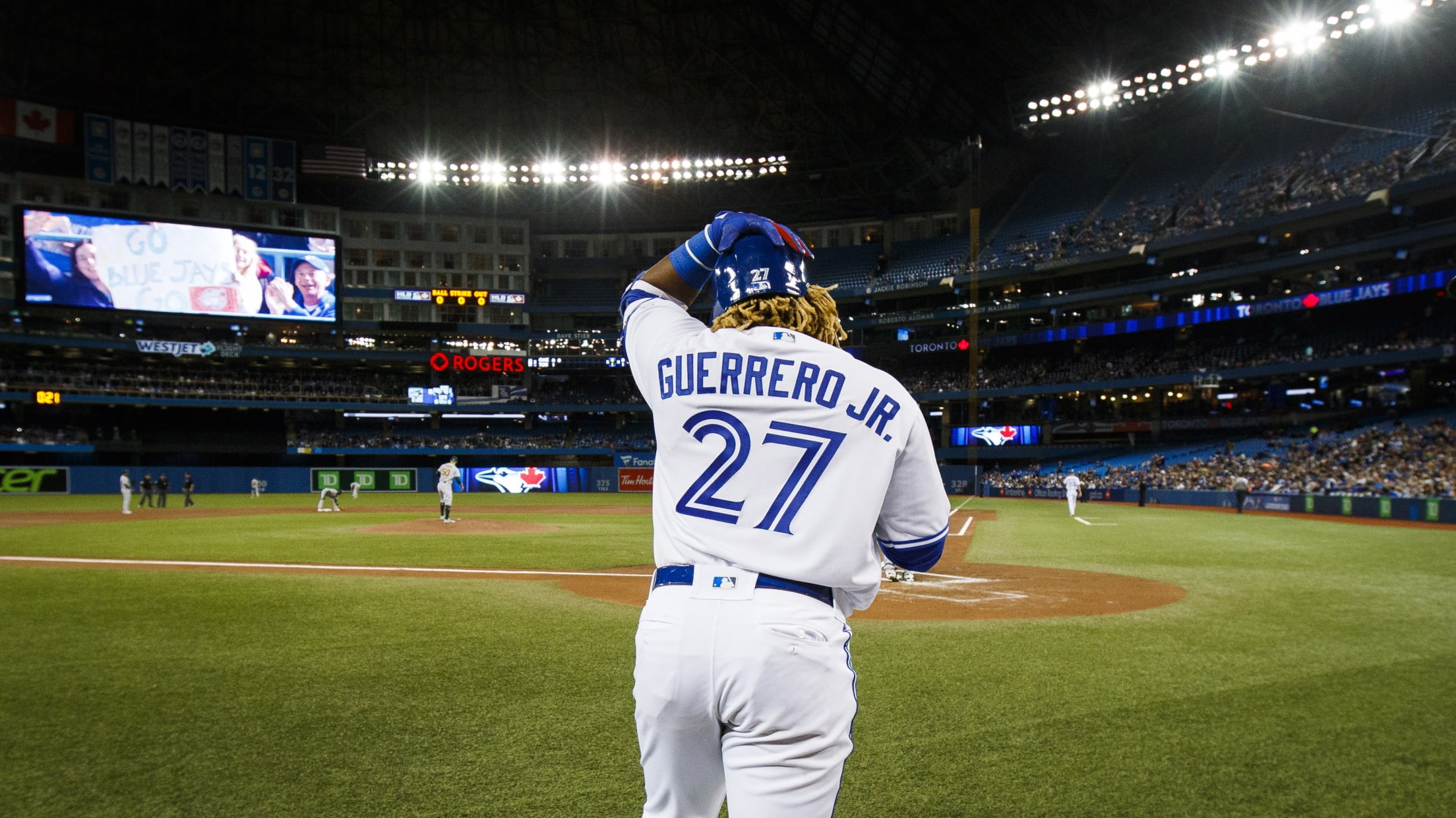 There'd been talk about him for years.
Grainy video of his unbelievable power on sandlots in the Dominican Republic, the absurd numbers he put up in the Minor Leagues, whispers and rumors and hope that he'd be called up before he actually was.
And finally, over the weekend, it finally happened: Baseball's No. 1 prospect, Vladimir Guerrero Jr., arrived in Toronto for his first big league game. The cameras were all over him, and rightfully so. The hype was undeniable.
Guerrero showed up in the coolest way possible -- sporting his Hall of Fame dad's old Montreal Expos jersey:
He has arrived. Ya llegó. @vladdyjr27 @VladGuerrero27 #VladDay #VladdyJr pic.twitter.com/pkKroNvshO

— Marly Rivera (@MarlyRiveraESPN) April 26, 2019
Honestly, he could've just gone home after that and I would've been totally satisfied. But Guerrero is a baseball player and he wanted to play baseball. He had one hit in four at-bats and the atmosphere at Rogers Centre for his first plate appearance was absolutely electrifying.
Vlad had three hits in 12 plate appearances during the series, with some fine defensive plays, as the Blue Jays won all three games against the A's. And the games were wild and fun, with Toronto's new wunderkind willing his new teammates along every step of the way.
So yes, the Blue Jays haven't lost with Vlad Jr. on their team. They're 14-14 and in third place in the AL East. Just ask the players, the noise and excitement and energy surrounding his callup definitely translated onto the field of play.
The 20-year-old later made his way over to the Raptors-Sixers playoff game for another rousing ovation and, wouldn't you know it, the Raptors won.
Fresh @Raptors jersey and a Standing O! 🔥

Enjoy it, @vladdyjr27! 👏👏pic.twitter.com/jhWdpGLXFS

— Toronto Blue Jays (@BlueJays) April 28, 2019
Guerrero also hung out with Drake, held a baby in front of cameras for his eventual Toronto mayoral run and, most importantly, gave a franchise and city a renewed sense of hope.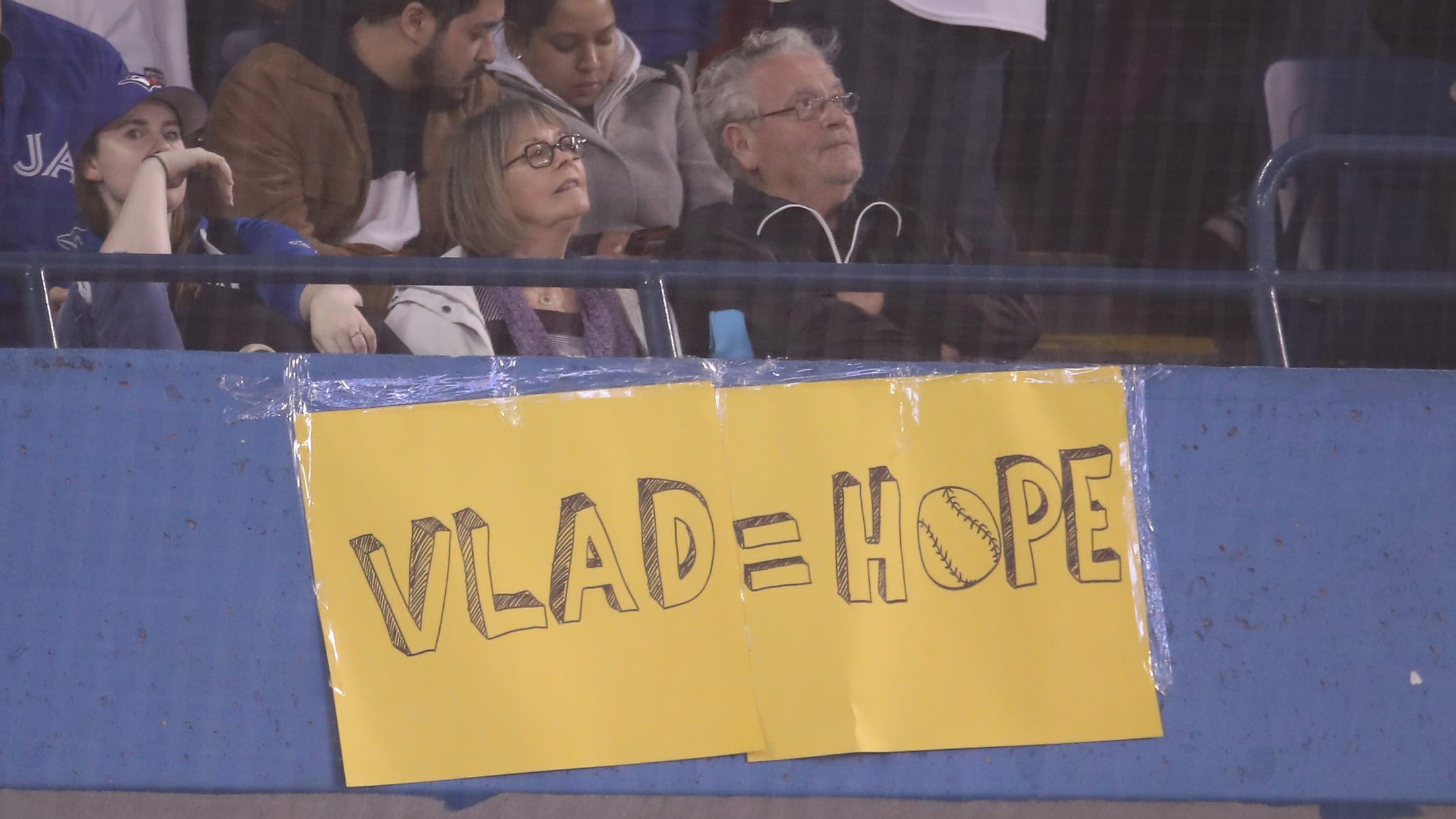 Will the Raptors ever lose again? Maybe. Will the Blue Jays lose again? Perhaps. Was Drake hugging Vlad Jr. actually a bad thing? Probably.
But Toronto has ushered in a new era in their sports history with Guerrero as their mega-star and more help on the way. It was fun to see all the attention on the baseball world this weekend. The future is here and, so far, it's fantastic.
Matt Monagan is a writer for MLB.com. In his spare time, he travels and searches Twitter for Wily Mo Peña news.
Teams in this article:
Players in this article:
Topics in this article: