Get excited for home runs as the A's have reportedly called up Matt Chapman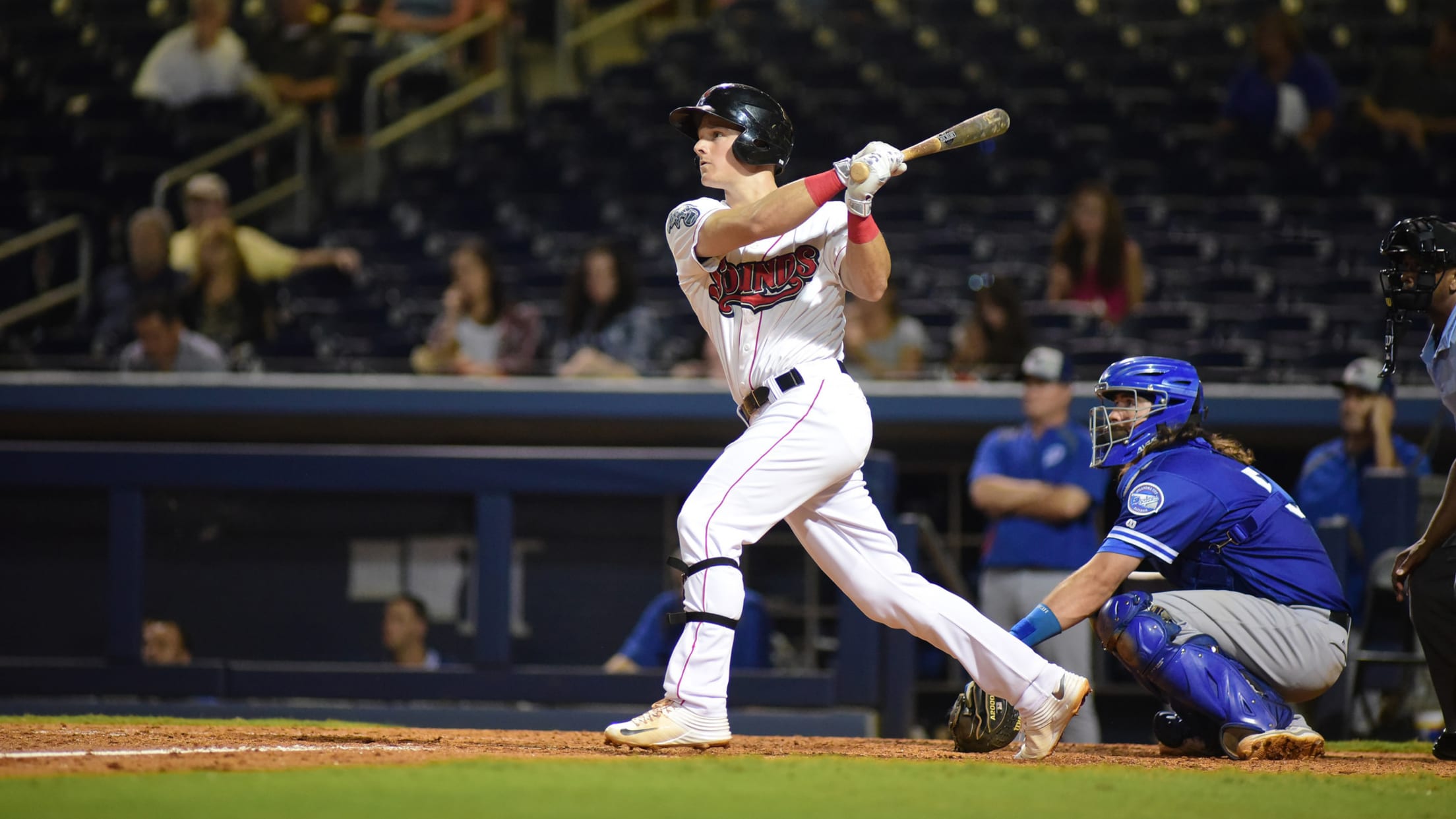 We are in the year of the dinger. The league is on pace to crush the record for most in a season, with an average of 1.24 per game. Aaron Judge's batting-practice sessions have become must-see appointments and Joey Gallo has become the next Dave Kingman with 16 home runs and a .199 average entering Wednesday night.
But home run fans are also fickle. They are constantly on the search for the next all-or-nothing slugger. Enter, the A's Matt Chapman. Though the club hasn't confirmed, Chapman was reportedly called up in time to face the Yankees on Thursday. Oakland's No. 4 prospect may have a slick glove at the hot corner, but he's really known for crushing dingers. Chapman smacked 36 last year and has already knocked out 16 in Triple-A this season.
His home runs are almost exclusively majestic blasts that rise high over the wall. The announcer says this pitch "was in on him a little" before it easily cleared the fence:
Outfielders can treat Chapman at-bats as a time to relax and gaze up at the evening sky. Because they won't be bringing his fly balls back:
Sometimes outfielders can rest because the ball is a laser beam that travels faster than a human can process the input:
Just look at this one. Chapman clears the fence going the opposite way, on an inadvertant inside-out swing. There's home run power and then there is accidental home run power:
The blasts are so expected at this point that even when Chapman goes to dead center, the announcer can simply deadpan "Chapman does it again," as if he was reading a grocery list:
Though Chapman comes with plenty of home run promise, don't be shocked if he doesn't immediately become the next homer king. After all, the third baseman struck out 173 times last year and has already K'd 63 times in just 174 plate appearances in Triple-A this year -- good for a 36 percent rate. That would tie him for the fourth-highest percentage in the Majors this year with Miguel Sano.
Woe be unto any pitchers who leave one over the heart of the plate.