Five players to watch at this week's World Baseball Classic qualifier in Brooklyn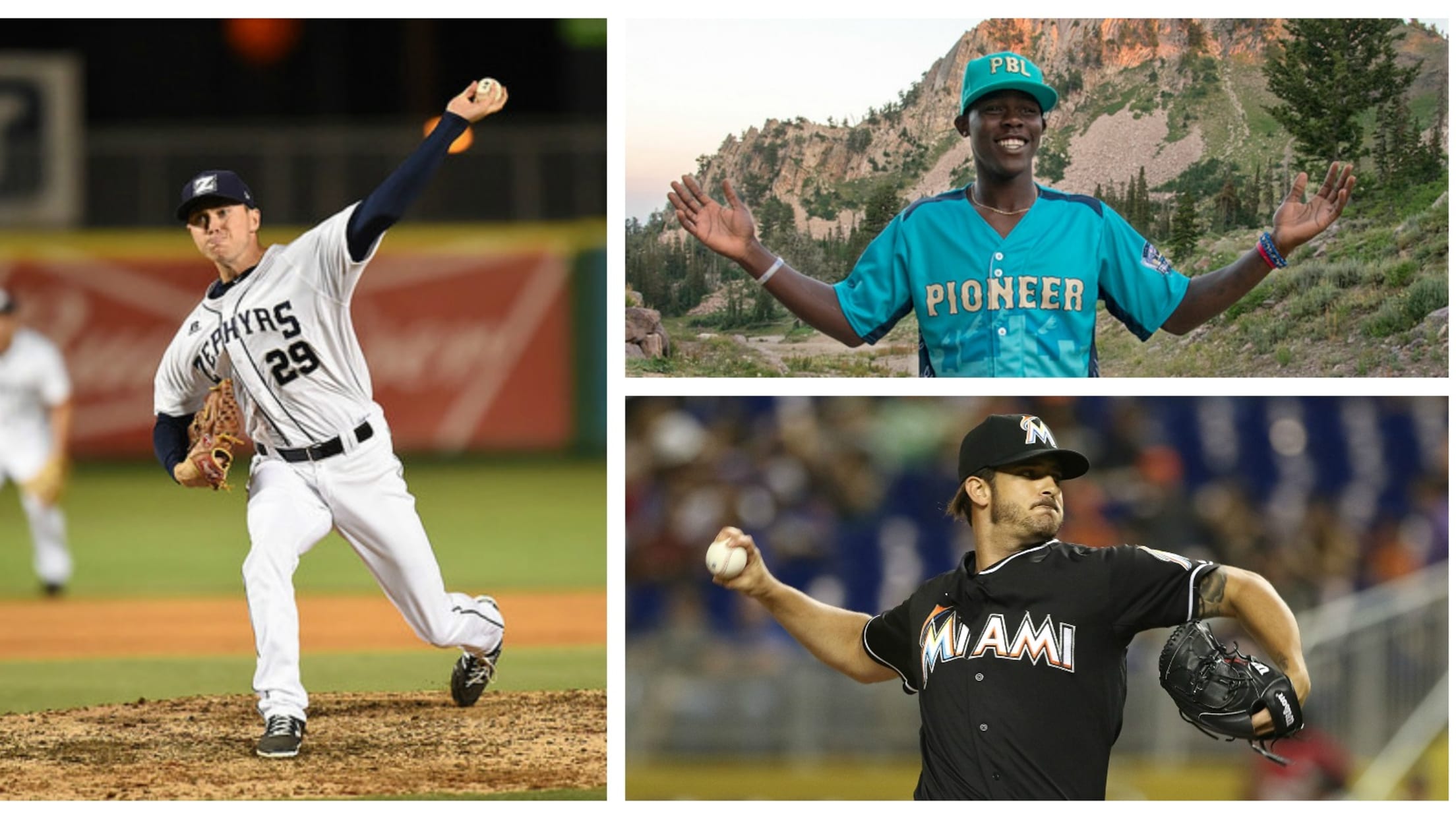 This week, the World Baseball Classic qualifier takes place in Brooklyn, N.Y., from Thursday to Sunday, with four teams vying for the last spot for next March's Classic. There will be plenty of international pride on the line as Great Britain, Israel, Pakistan and Brazil (which made its first WBC proper in 2013) all square off.
Who should you be on the lookout for? Here are five players to keep an eye on:
SS Jasrado Chisholm, D-backs - Great Britain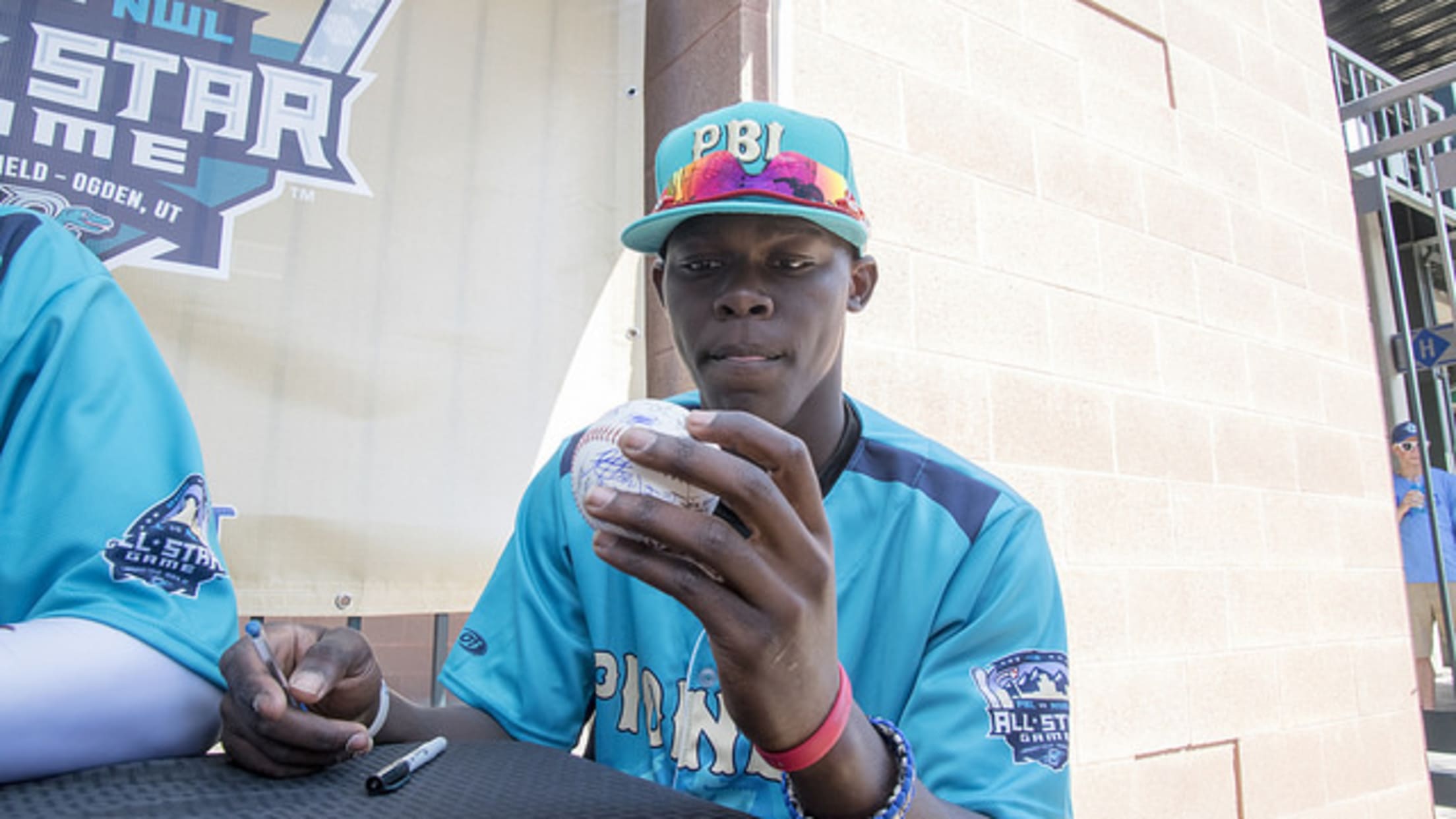 If you want exciting players, Chisholm is your guy. The 18-year-old is ranked No. 28 in the D-backs' system, but after showcasing all of his tools in his professional debut, he could rise through the ranks like a helium balloon in an UFO's tractor beam. Described by MLB Pipeline as someone who could grow "into 12-15 home run power, especially as he refines his approach at the plate," Chisholm hammered nine home runs in only 270 Pioneer League plate appearances, stealing 13 bags along the way, too.
P Dean Kremer, Dodgers - Israel
While Israel leads the field with 20 affiliated players and plenty of names you likely know -- including Craig Breslow, Jason Marquis and Ike Davis -- it is first-year pro, Kremer, who stands out.
That's because the 14th-round selection in the 2015 Draft is the first Israeli citizen to be selected. Most players in the tournament can play for their country as long as they're eligible for a passport or have a parent from that country. Kremer not only has dual citizenship -- as both his parents are Israeli -- but he spends time in the country every year, too.
"I was born here in the United States, but I go back and practically live [in Israel] for two months out of the year in the summer, so it's definitely home," the pitcher said in February.
Of course, he's a plenty talented pitcher, too. He was named the best pitcher at the 2014 European Baseball Championship and posted a 2.27 ERA with 35 strikeouts in 31 ⅔ IP across two levels in his professional debut this year.
Talk about a debut... @DJ_KREY6 gives up 1 hit in 5.2 innings of work. Also records 3 Ks an allows 1 walk. https://t.co/91kHnx9S05

— UNLV Baseball ⚾️ (@unlvbaseball) February 20, 2016
C Luis Paz, Dodgers - Brazil

Brazil may not have the injured Yan Gomes for the qualifier, as the Major League season is still ongoing, but it's not lacking in talent behind the plate without him. Making his stateside debut for the wonderfully logo'd Ogden Raptors, Paz hit six home runs and slugged .531 in 160 at-bats for the short season side.
While the Majors are a long way off for the 20-year-old catcher, that is certainly the kind of sock that could get a young player noticed -- even more so when they're a backstop.
P Chris Reed, Marlins - Great Britain

While Great Britain will miss out on having Jake Esch in its rotation as he's been called up to make three starts in Miami's rotation, it'll still have another Marlins pitcher in the London-born Reed. The 16th overall Draft pick in 2011, Reed made his Major League debut with the Marlins last season before splitting the year between the bullpen and the rotation in Triple-A. Now 26, the lefty cut his walks-per-nine to a career low that could prove vital for the Brits.
P André Rienzo, Marlins - Brazil
While Rienzo has struggled to a 5.90 ERA in parts of three seasons at the Major League level, he also made history: He was the first Brazilian-born player to start and win a ballgame. Pitching for the White Sox, that first start was a pretty good debut, too, going seven innings and striking out three in a no-decision against the Indians..
Though Rienzo didn't get a callup this year, he showed off his skills as a reliever, striking out 9.2 batters per nine innings in Triple-A. He's also already shown off his skills in the World Baseball Classic, giving up two runs in 4 2/3 innings for Brazil in its first appearance at the WBC.
Given his experience at the big league level, Rienzo -- and his long, flowing locks -- could play an important role in getting Brazil back into the tournament proper.
Bonus: Team Pakistan
While Pakistan doesn't have a player in affiliated baseball, this is still a big moment for the country. After all, it didn't even start playing baseball until 1992. When the women's team made the first out of its World Cup performance recently, the players made sure to celebrate the moment, so every game in the qualifier will be a momentous occasion for the country. As baseball continues to expand around the globe, similar nations making history will become the norm.
😮😮😮 Top of 1st: Pakistan's first ever out in the #WomensBaseball World Cup !!!! #Debut https://t.co/zidfWSDxja

— WBSC ⚾🥎 (@WBSC) September 3, 2016