Five players who deserve more All-Star voting love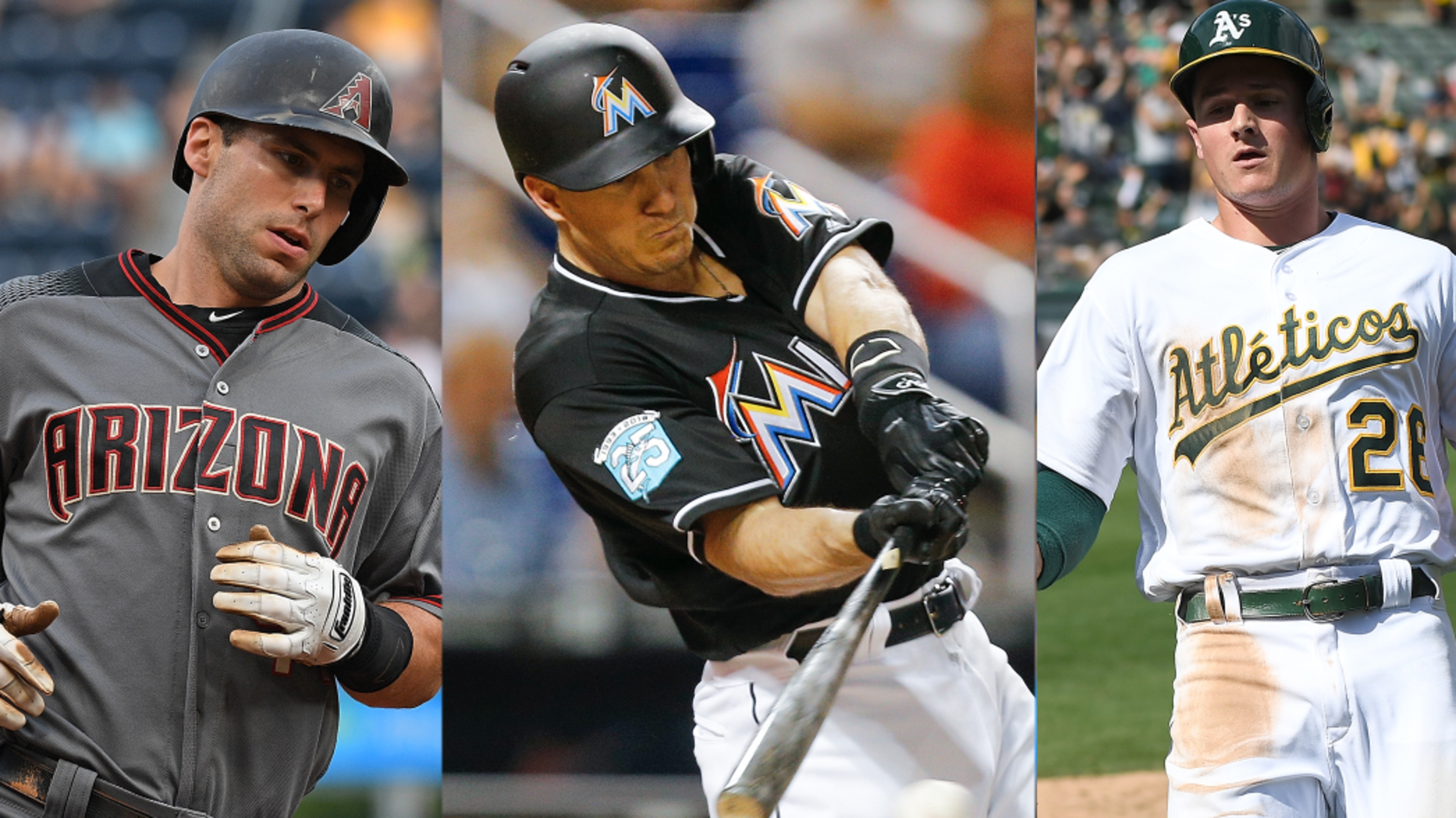 The BBQ's Best 5 is exactly what it sounds like: Each week, we'll pick a category around the world of baseball and talk about the five best things within that group. Today, we're taking a look at the five best players who aren't receiving enough All-Star Game love.
The latest All-Star voting updates were released this week, as fans make their final pushes to get their favorite players into the Midsummer Classic starting lineups. Atop the 2018 Camping World MLB All-Star Ballot are a number of familiar faces, such as José Altuve, Mike Trout, Nolan Arenado and Buster Posey. There are also breakout performers on surprise teams -- like Nick Markakis -- who are also polling well as the game approaches.
But the fan voting doesn't always perfectly highlight all the best players. Every year, there are elite performers that fall through the ballot cracks and are left out of the forefront of the All-Star conversation. Here are the 5 best players who we think deserve a little more All-Star voting love.
5. Brandon Nimmo
While the Mets have taken a tumble since their scorching start to the year, Nimmo has been a bundle of joy in Queens. In his first full season, the grinning, Wyoming-bred outfielder has had a breakout year, clobbering 12 homers to go along with a healthy helping of walks.
While Mets ace Jacob deGrom is almost a shoo-in to make the NL squad, Nimmo's energetic play so far this season makes him a deserving second candidate for the Mets.
4. Andrelton Simmons
Over the last few years, no one in baseball has been more valuable on defense than Simmons. But this year the Angels shortstop has taken a huge step forward at the plate to go along with his God-given glovework.
It's understandable that he's been a bit overshadowed on a team with Mike Trout and Shohei Ohtani, but Simmons' absence from the most recent All-Star voting update is unfortunate. "Simba" has never made an All-Star game in his seven year career and now -- in the midst of his best offensive season -- seems like the perfect time for Simmons' maiden voyage.
3. Matt Chapman
While Simmons has been the fielding king in recent seasons, no one in baseball has been better with the glove this year than Chapman. Blessed with a laser beam for a right arm, outlandishly deft hands and puma-like quickness, the A's third baseman has emerged as one of the league's elite defensive talents.
Getting to see him and Simmons on the left side of the infield for the AL at some point during the All-Star Game could produce an unforgettable highlight or two so hopefully A's fans can catapult Chapman up the polls.
2. Paul Goldschmidt
An All-Star selection each of the last five years, Goldschmidt got off to a brutal start this year at the plate, but since June began he's been on fire. His 10 dingers and 1.299 OPS are both tops or tied for tops in baseball for the month.
Based upon his track record and recent hot streak, you'd expect Goldschmidt to get an All-Star nod regardless of where he finishes in fan voting. But as the talisman for a first-place D-backs team that didn't have a single player featured on the most recent ballot update, Goldschmidt seems like the type of dude who could blast up the ballot.
1. J.T. Realmuto
J.T. Realmuto might be the best catcher in baseball, folks. There, we said it. The Marlins' phenomenally-athletic backstop is the only starting catcher hitting over .300, the only starting catcher with an OPS over .900 and he leads all catchers in doubles with 18.
The catching position in the National League is stacked this year with Willson Contreras, Posey, Yadier Molina, Tucker Barnhart and Francisco Cervelli all deserving of consideration. But Realmuto just might be the best of the bunch this season, so hopefully Marlins fans can rock the vote and send the fifth-year man to his first All-Star Game.
Teams in this article:
Players in this article: