Juan Soto and the five best homers ever hit by a teenager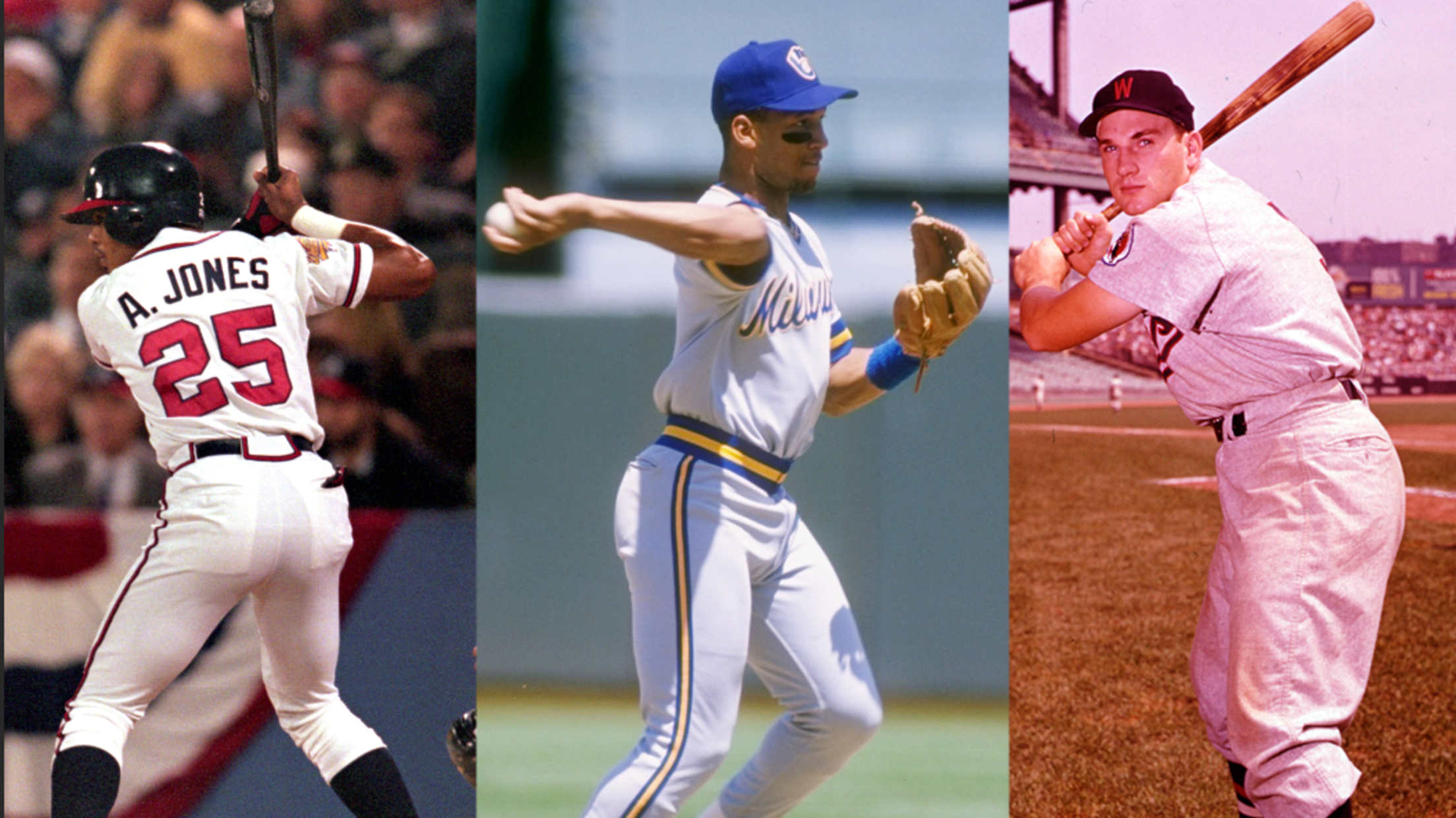 At only 19 years old, Nationals outfield phenom Juan Soto has been the biggest teenage revelation in DC since an untamed Bryce Harper roared onto the scene in 2012. For his latest trick, Soto rewrote the rules of time and space by hitting a tater in a game that technically happened before his big league debut.
And what a majestic tater it was.
There's no doubt that Soto's adolescent dinger-smacking exploits are extraordinary, but the Childish Bambino isn't the first teenager to hit a round tripper of epic proportions. Here are the Best 5 homers hit by teenagers.
via GIPHY
5.) Jurickson Profar
Way before Soto was all the rage, Profar was the beloved young talent with a dashing smile and the skills to match. On Sept. 2, 2012 the prodigious Rangers infielder became the 114th player in MLB history to homer in their very big league at-bat.
A delightful dinger for sure, but who was that in the dugout, congratulating Profar on the dinger? It can't be, can it?
Either that's Geovany Soto or this week wasn't the first time Juan Soto broke the space time continuum for baseball purposes.
4.) Harmon Killebrew
Though he didn't really become a full-time player until his age-23 season, Hammerin' Harmon played in the bigs at age 18 and 19. His two-homer game on Mar. 29th, 1956 made him only the second teenager ever to hit multiple homers in a game. His performance was accompanied by a delightfully old-timey newspaper blurb from the New York Times.
"Got into the game by accident" makes it sound like Killebrew pulled a move out of Air Bud.
3.) Gary Sheffield
There are a few incredible things about this tater, which happened during Sheffield's MLB debut in 1988 -- a full 10 years before Soto was even born.
Sheffield's maiden blast actually broke up a no-hitter by Mariners starter Mark Langston. Perhaps even more incredible is the fact that Sheffield, who would go on to play 1,641 games in the outfield, started this game at shortstop! Goes to show you that you really can do anything in your teenage years.
2.) Bryce Harper
Harper shaved off his iconic beard earlier this week, and it's possible he did so in order to look more like Juan Soto so he could recapture some of the magic moments from his younger years,
Like this unforgettable postseason tater back in 2012.
1.) Andruw Jones
With his majestic two-run shot in Game 1 of the 1996 World Series against the Yankees, Jones became the first teen in baseball history to homer in the Fall Classic. The Curacaoan crusher followed that up by homering in his very next at-bat, becoming the first teen in baseball history to have two homers in the Fall Classic.
Teams in this article:
Players in this article: